Meet the SMW Central Staff
Ever wondered what the people on SMW Central's Staff Team are like? Or whom to contact for specific issues you have? Maybe their quick introductions below can help you figure it out!
Mostly everyone on this list will be approachable should you have an issue, but it'll be a lot easier if you know who to contact from the get-go!
Current Staff Team
Alcaro
,
Bruno Visnadi
,
Dan
,
Dr. Tapeworm
,
Eevee
,
ergazoobi
,
Erik557
,
Ersanio
,
FPzero
,
Gloomy
,
Hinalyte
,
HuFlungDu
,
idol
,
imamelia
,
Impetus
,
Ivy
,
JackTheSpades
,
Katerpie
,
Kieran Menor
,
Lazy
,
leod
,
Lui37
,
LX5
,
MarioFanGamer
,
MaxodeX
,
Medic
,
Mirann
,
MrDeePay
,
Nameless
,
Nimono
,
Pablo's Corner
,
Raidenthequick
,
RPG Hacker
,
Sariel
,
Skewer
,
Sonikku
,
Thomas
Administrators are the people who maintain SMW Central and make sure everything always runs smoothly, for the users and on the staff team.
Should you lose your password or wish to request a change to your username, contact one of the administrators whose role involves the Userbase via the e-mail in their profile.
Please only contact the administrators if you are sure your issue or question cannot be handled or answered by a regular Staff Member.
If you wish to bring up a concern about the staff team itself to the administrators, be that in how the site is run or a specific Staff Member's behaviour, feel free to use the
Staff Feedback
form.
Ersanio
Bio:
I'm an administrator whose primary function is to make sure the staff team performs well, as well as listening to and relaying feedback from site members and other generic administrator stuff. I also do miscellaneous site coding, although my skills are limited.
I have extensive ASM knowledge and would like to make Super Mario All-Stars hacking an actual thing. If interested in helping out, please visit the Super Mario All-Stars subforum.
Kieran Menor
Role:
Founder, Coder, sometimes
Bio:
I'm the owner and developer (snrk) of SMW Central. I mostly see to it that everything is running smoothly server-wise. I have next to no knowledge about SMW hacking.
Please don't hesitate to contact me if you have any questions or concerns regarding the site.
Mirann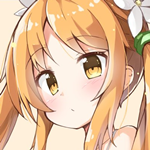 Bio:
My duties include managing the staff team and handling community issues and needs. I may not be a very active poster in the forums but I often check the site in my free time.
Outside adminship, I'm a SMW hacker and a not-so difficult person to get along with. I'm usually in the IRC and Discord when available.
Moderators are the people to turn to should you require help with any of our resource sections or the forums.
Please only contact people whose role includes managing the section you have a question about. Note that this does not mean you should ask them actual questions about hacking the game, please keep to the forums for that for both a quicker response and more input by regular users.
Should you have a question or issue regarding the forums, ranging from general questions about the rules, where a thread you want to make belongs or to report spam or an out of place thread, please contact the moderators marked Forum Moderator.
Contest proposals and questions go to the Public Relations staff members, who set up and manage every contest and event.