The hack is soon to be released, my problem for the delay of submiting this hack reason is because of my lost interest of Smw hacking before.
Just like before, it features Custom ExGFX, Sprites, Blocks, ASM hacks, Music and some major level changes which are stages:
Stage 1 of world 1.
Stage 7 of world 2.
Stage 8 (Castle) of world 2.
and some others i forgot..
----HealthBar.Info----
Every world has 1 stage with a Heart Upgrade for Mario's Life, if you are planning on saving Peach, you might need more then 3 hearts.
Here are some pics.
Same old title I guess.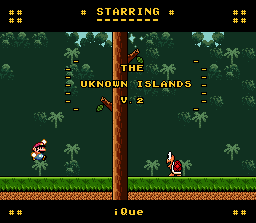 Mario and his problems?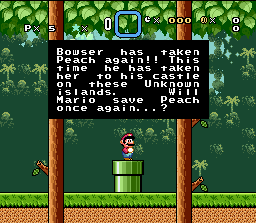 The first world.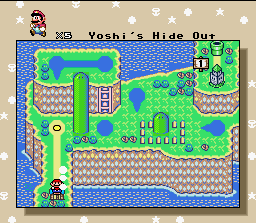 The first stage, if you had played the old demo im sure it will be familiar, btw the stage has been nerfed and remade better.
The first stage of world 2, same old stuff except a few changes.
The 6th stage of world 2, it has been changed a bit and a few things are quite stable now.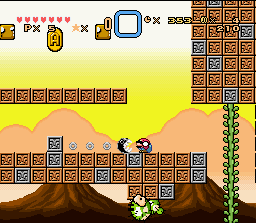 YES, the world 2 castle, has been remade in a better and more challenging design. Say goodbye to the stupid pipe pathway of piranha's >.>
What was i thinking?? lolz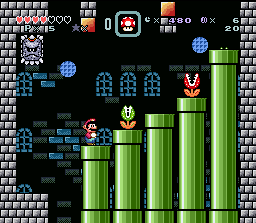 NEW! Stage 1 of world 3, it uses the Yoshi Island grass GFX as seen here, and it shows a more wild theme with the tropical water surrounding. (watch out for jumping fish!)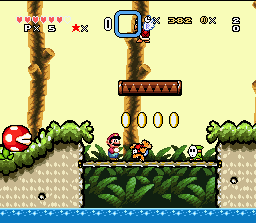 NEW! The world 3 Swampy Grass area.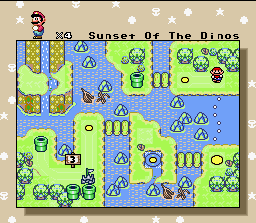 NEW! Stage 2 of world 3 The Deep Deep Cave of On/Off Switch blocks.
hrmm, Wonder where the exit is?
NEW! Stage 4 of world 3 The Melten Ice Swamp of the blue Boss Bass.
NEW! Stage 7 of world 3 Grounds of the Buster Beetles. "WATCH OUT FOR THROWING BLOCKS!"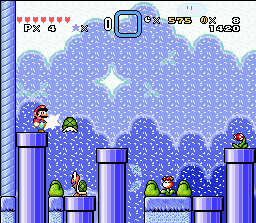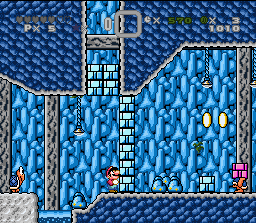 NEW! Stage 1 of world 5 (Bowsers World) The forest of the Magikoopa.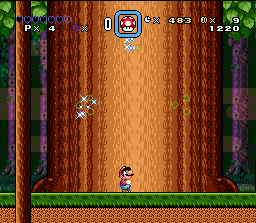 Thats all?
--------------------
SMB:ML I might not be submitting it to the database unfortunatley. If you really want to play it, try sending me a PM and we can discuss.