Posts by Ruberjig
too lazy to Q and A stuffs, so something about EXANIM PALETTES or EXANIM TILES.
can you put pictures in those text boxes??

EDIT: Thats a very nice hack...
Last edited on 2010-11-18 11:00:31 PM by

Ruberjig

.
Overtime i planned this and finally doing it. This is my hack on progress. NO its not finished. Music banks, Graphic edits, OW edits, and other stuff are included. There will also be a Mario, Luigi, and Yoshi version. Here are a few pictures from the Overworld/TITLE:

EDIT: TWO ARE AVALIABLE FOR NOW. PHOTOBUCKET IS STUPID RIGHT NOW...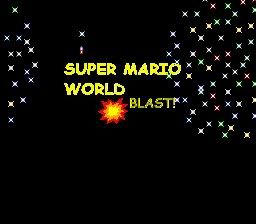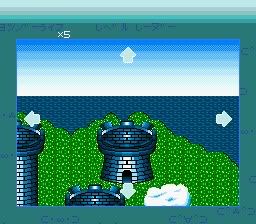 Last edited on 2010-11-22 12:34:51 PM by

Ruberjig

.
Thanks.

Ok, I gonna let you all know, due to Photobucket being glitchy, this discussion is frozen.


IDK why its doing this to me, but...well....
Last edited on 2010-11-22 12:33:39 PM by

Ruberjig

.
1. Yes, I know Japanese. I put it at the top of the border using SNN Terra Stripe Tool.

2.Imageshack does not work for me right now either.

3. I have more stuff to the Overworld. I couldn't put it up because the internet websites weren't working. There's more that I want to show, so because of that, I'll post the new things up later.

4. Like I said, sadly this discussion is frozen for the moment.
Last edited on 2010-11-22 12:35:52 PM by

Ruberjig

.


it worked....

EDIT : ignore the Forest of Illusion glitch in the bottom part...
Last edited on 2010-11-20 05:23:41 PM by

Ruberjig

.
Off Topic: I'm at my dads house using his homemade computer. I dont have the pictures of levels until tomorrow or after...

On Topic: @Dakress - Ok. I did kinda felt like it was elliptic...
Last edited on 2010-11-22 12:36:58 PM by

Ruberjig

.
Lol. An apple has to save christmas. Sounds like a good hack to me. I could guess you got the idea from PM:TTYD. Yeah, a nice way to continue a story.

P.S. Why Granny Smith Apple?
Alright. Maybe tonight or tomorrow when i have time because im using a different computer, i will upload and upgrade as soon as possible.


And YES, besides ExAnimations, anything with the OW, i have lotsa strength at it.

Besides the houses and Layer 2 OW, the ground and floors(AKA Layer 1, tilemapping is complete. Just few moderations...

EDIT: @Maruhai - I wish i did, but its too hard for me. At least i know ExAnimation, Palettes, and ExGFX because im nothing without those...

EDIT 2:

OW FIX EARTH
its more round...



Yoshi's House (Bottom)



Yoshi's House (Top)



"Regular Forest" (<< thats the level name)



"Three Flavor Ridge"
PART 1


PART 2


PART 3
YES, LAYER 3..


PART 4



EDIT 3:
More...

"Frostbite in Ice Land"
PART 1


YAY! Shootable Cannon Pipe!


PART 2


PART 3

ahhhh..my favorite...repeat SM64 endless level....


I give to you a hint in this one...


Another hint..and it repeats back to start...


PART 4

Yes, the enemy is glitched for now...



PART 5
Thanks to Sonikku for the log sprites.




Back to first part...



thats all for now... still workin..
Last edited on 2010-11-22 01:32:39 AM by

Ruberjig

.
(restricted)
All i gotta say is:

A reluctant comeback!! Good job on the BGs...
Upgrade!!!

"Remixed Fortress of Iggy"



"Pacman the Evil"



"Scrambled Overpass"
I got this done in 5 minutes, one of my quickest levels done!



"The Submerged Mansion"



"Sherbet Ice Journey"



What do you think so far?
Still working...
Originally posted by TRS

- (patch) That patch that makes red switch blocks give you flowers and blue switch blocks give you stars.



I should have said something, but you dont have to have patch to do that. It can be done without the patch you know....
Awesome, Mario In Toy Land!!!
Can I PM you to have that hack??

P.S. In VIP MARIO 5, On the level "Mario Generation", I think the scrolling Layer 3 text is the credits. If you the translated English Version of VIP Mario 5, 5 only, Please PM Me.

VIPPER'S WEBSITE: THIS SLICE OF CAKE

EDIT: NEXT PERSON GETS 100TH POST TO THIS CONVERSATION...
Last edited on 2010-11-23 02:34:51 AM by

Ruberjig

.
Use your MY FILES BIN in your SMWC Menu.
Originally posted by ChaoticFox

I'm sorry, but this hack seems very suspicious. I mean, you're capable of ripping/creating amazing overworld graphics, but when it comes to level design and custom palettes, your talents just wash away. Sure, one can argue that you're better with overworlds than levels, but a gap that large? Sorry, but I'm not buying it.



Dont worry. Its true. I am better at GFX and OW than level designs. Also remember that this is my first hack, so I expected it not to be a good start. Seriously, its that GRAND CANYON Gap difference. I'm still working on it... Its way better now.

Yoshi's House

-Birds on custom branches
-Vine cutoff fixed
-Bush removed due to cutoff



A Regular Forest

-@SolidSnake141.35: Those squares represent the Switch Palace Boxes. As shown in the photo, they are not hit yet...Red (not shown) gives you a fire flower. Blue gives you a Yoshi.
-New enemy drawn since the other one was sloppy.Its a Wild pig now...



Three Flavor Ridge

-NOT More Brighter and does not hurt eyeballs
-Part 2 FG changed



Frostbite Forest

-Level name changed
-Chucks and Munchers palette fixed
-Frame fixed
-More enemies added
-Part 4 enemy tilemap glitch fixed
-Leaf palette fixed
-Bone color changed
-Snow Mounds renewed
-Checkpoint just this level is a flag
-The cave is no longer transparent
-@SnakeSolid141.35: Its darker at top to make BG more florescent
-Oh yeah, the pipe over waterfall pic I noticed. Dont worry I fixed it now...
-The last screenshot is AFTER THE OTHERS...





Remixed Fortress
-Level name changed
-16x16 block Cutoff fixed
-Backdrop tiles recolored
-Munchers replaced
-In the first screenshot, there are 2 new sprites. Yellow climbing koopas climbs faster horizontally than red ones. Blue climbing koopas (not shown) climbs even faster horizontally than yellow ones.




Scrambled Overpass
-Yoshi eyes fixed




Submerged Mansion
-Yoshi coin flash disabled




Sherbet Ice Journey
-Melting water chipoff fixed
-Once again,@SolidSnake141.35: The Cubes,diamonds,and Circles are not the BG.




@SolidSnake141.35: I did not want to edit the wings because if i did, it would ruin his jumping+run liftoff look.

Also I am working on the Status Bar right NOW.
EDIT: Fixed Status Bar...

Any other problems or compliments I would like to know??
Last edited on 2010-11-24 02:56:15 PM by

Ruberjig

.
(restricted)
that picture says: AHHHH, THE JOY OF EXGFX...

Also,I found the title screen for VIP Mario 5.

BASED ON MEGAMAN.

any comment?


Last edited on 2010-11-24 03:40:26 PM by

Ruberjig

.