Posts by Supertails
Originally posted by The 13th Prodigy


Looks fun anyway though. Nice to see a hack with original SMW graphics.



As I mentioned in my first post, my hack will contain ExGFX, but I don't like to insert them usually until the level/overworld design is done. I just find it a bit distracting.

And speaking of ExGFX, this is the palm tree graphic I created in YY. Bear in mind that the program's palette really doesn't serve the tree justice, specifically the too-light trunk. Still, I'm proud of it.



I was basing it off of this:



I also fixed the arrows in the OW. Thanks for the idea, SNN, it really does make it look much better!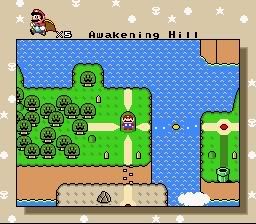 And here are a few more level screens: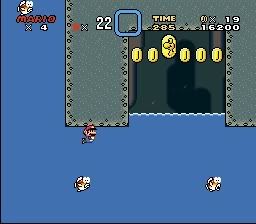 Damp Grotto. You start off right in the water.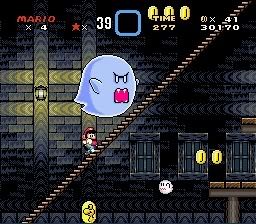 The first room of a ghost house. That's a long staircase...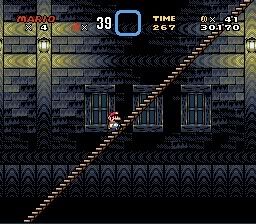 Really long. Is it endless?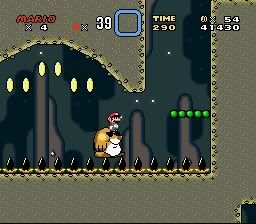 The Mole Hole. Mega Moles can be quite helpful.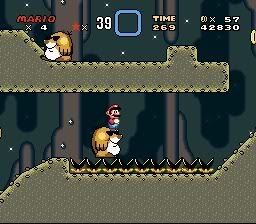 They've dug it narrow and with low ceilings. Watch your head!

Most of today was spent completing Endless Desert, a very big desert level as you can imagine. I would show some screenshots, but I still have the awful palette. *makes note to change it*
That's really cool that you would get the choice like that. Who would you choose? I'd probably take Zelda if you were starting out as Kirby, because she's heavier than Peach and has slower, stronger attacks. It sounds like the Subspace Emissary is going to be fairly open-ended, like Star Fox.
Thanks, I think it resembles the original fairly well. It was actually quite fun trying to replicate the SPM graphics like that. I plan on doing the desert ground tiles, and background as well.
Mario_SuS: The stairway looks empty because it's supposed to be SM64 style, but I might add a thing or two.
Last edited on 2007-08-25 12:39:25 PM by

Supertails

.
Okay, so I made my ExGFX file and used Super GFX Bypass to set it to the same number. But I can't seem to find the graphics themselves: just a bunch of garbled ones one the first two Map16 pages.
Yes I did. If I did it correctly, where should they be?
Ah, thank you boingboing, I found them on the 8x8 tile editor.

S.N.N, I didn't create a Map16 page or a Map16 page G yet, so no. Congrats on becoming a local mod though!
Non-obtainable moons are no fun, I'd get rid if it if I were you. The OW has no secret exits, and the three levels clustered together looked cramped compared the long stretch between the first two levels. Otherwise, it looks all right.
SNN, an alternate theme for a stage in SSBM is a remixed version of the SMB3 main theme, but I checked VG Music and did not find his request there.

(restricted)
So do I, right at the third level.
Also, I recommend you surprise her with something nice. (such as dinner reservations somewhere fancy)
I wasn't really sure where I should post this, but the game thread seemed like the best place. I need someone who has a high-quality camera that can take professional pictures from the TV to take one of Sammer's Kingdom from Paper Mario. Specifically, I would like to see the buildings/flowers in the foreground, as well as the background. Thank you.
I hate to double-post, but I have the graphics complete for the desert foreground. What do you think? (I'll probably change the ground)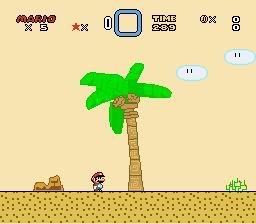 I plan on recreating the background as well.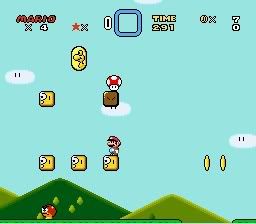 This is the new mushroom! (made by me) I tried to make it look Paper Mario-style, but do you like it?
There's a preview for it on IGN and Gamespot (though IGN's is better) and it sounds really great. It sounds like the first of Nintendo's Big 3 is going to be a hit!
Uh, this isn't a hack. It looks okay, but do you have a different color for each eye yourself?
Okay, here is my first (sad) attempt at making a song. What do you think?
http://www.freewebs.com/tailsmusic/34.txt
IMO DS was the best of the series, especially with Wi-Fi. ;)
All right, thank you. I do have a question though: do you need to figure out what instruments to use yourself, or does TinyMM do that for you?
Because I would like to replicate it to create ExGFX. I searched Google, but they don't have any pictures of that area, and my digital camera has terrible quality.