Posts by akacesfan
I still don't see anything, the different pages just have more blue Map16 tiles.
In that case, will there be a message block explaining that the midway point is through the pipe? Just my opinion, but some people, especially new players, may not figure that out.

If you don't have any level names yet, how about...

Subterranean Safari
Rocky Route
Stalagmite Stroll
(restricted)
(restricted)
(restricted)
(restricted)
I have never seen something this crazy over a hockey game ever, and personally, I think it's pretty sad they take a game this seriously. It also irks me how they boo the other team after they lost the cup. Classless in my opinion.
So, as you may know, I had to cancel my last hack for two reasons. The first was that the ROM was screwed up, and the second was that I didn't like the direction it was headed. So, I decided to start on a new hack. For now, until I decide on a name and a plot, it will be called "New Super Mario World". The hack will have eight worlds.

1 - Grass
2 - Desert
3 - Haunted/Forest
4 - Factory
5 - Tropical
6 - Mountains/Cave
7 - Snow/Ice
8 - Bowser/Lava

It wouldn't be a hack thread without screens though! Currently I have screens for three levels done. I will try and update this thread weekly as well.

1-1 Merry Meadows

This is the first level in the hack, and as a result, it is fairly easy. The end has a few spikes to jump over as well, a message box warns the player of this.




1-2 Pipe Plains

A two-exit level, this level has some slightly tougher enemies (Piranha Plants, Monty Moles, etc.). There are pipes scattered around the level as well.




1-A Midnight Madness

This level is styled similarly to a SMB1 level. Only enemies from that game are present, and there are even random pipes that lead to bonus areas! In order to keep the level from being completely flat though, I added a few hills.


Last edited on 2011-07-15 05:37:15 PM by

akacesfan

.
The background is "Foregroundish Background" by cyphermur9t. This background was actually used quite prominently in Mario Gives Up.
That isn't a bad idea, I might do that in factory levels when I reach that world.
All of the Vanilla levels in this hack will use custom palettes. (this hack is Strawberry, it will be a mix of Vanilla and Chocolate elements.)
I've yet to edit the Midnight Madness FG palette, and I'll probably edit the Pipe plains palette a little more to make it slightly darker.




Edit - Here's the new Midnight Madness palette. How does it look? Sorry for the bad timing of the screenshot, I just defeated that koopa with a fireball.
Last edited on 2011-06-17 02:30:07 AM by

akacesfan

.
I was thinking of a game where you post an image of a video game and someone has to guess what game it is. If you get the game's name right, you get to post the next screenshot. Would this make a good forum game?
Rules

1. Guess the game from the screenshot that I post.
2. When you get the game right, you score a point and I post the next image.

Here's an easy one to start...




Scores
--------------

JDC: 14
Bloop: 3
papermarioworld: 3
Maniek: 2
MajorasMask9: 2
TRS: 2
Jorshamo: 1
mariocool999: 1
phenolatukas: 1
Last edited on 2011-06-19 07:18:37 PM by

akacesfan

.
Yes, all though who wouldn't know that one...

Anyways, all joking aside, here's the next one.


Yep, that's correct.

Hint - This next screen is from a Game Boy game.




Scores
--------------
Jorshamo: 1
JDC: 1
This game has been approved and will have some harder difficulty screens as well.

By the way, you are correct. This next screen is harder and is worth four points.




Scores
--------------
JDC: 2
Jorshamo: 1
Last edited on 2011-06-17 05:57:06 PM by

akacesfan

.
Don't worry, the only reason I know about it is because of the Wiiviewr. You are correct.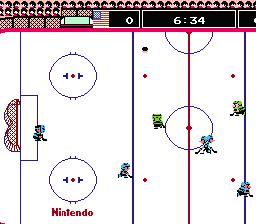 Scores
--------------
JDC: 6
Jorshamo: 1
mariocoo1999, correct!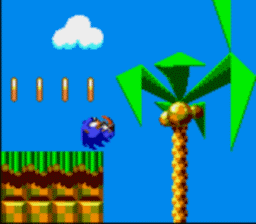 Scores
--------------
JDC: 6
Jorshamo: 1
mariocool999: 1