Posts by Lunar Wurmple
Dialga has the same catch rate as Chatot...
I saw that on a site, and an Ultra Ball would be enough to catch Dialga.
Kill Immediately

-
The style of battling a boss only once.
It's on my review on TSRP2.
Can someone delete my hack (Super Mario: Vacation at... whatever) because it's overflowing with

errors?
Can I request a brown Thwomp-like sprite that acts like like a thwimp (jumping left and right),can be stepped on and dies,and jumps a sub-screen high and stuns Mario when both of them are on the ground?
You get an

error

saying that you can't save files with ('"?*/) and more in their filename.

Inserts a coin over a [?] block.
(restricted)
(restricted)
(restricted)
(restricted)
(restricted)
(restricted)
Well, going back to masterballs, I used a Masterball for Dialga since my Empoleon was my only wide-awake Pokemon and it HP is

10-20

!
Is my incomplete overworld quite okay?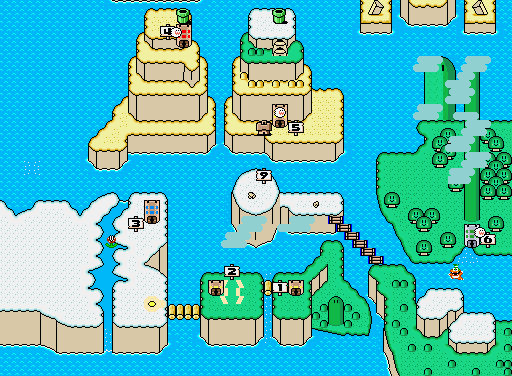 (restricted)
(restricted)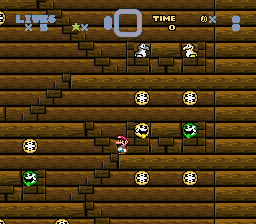 Beryl Restaurant. The gray and gold Yoshi Babies are actually Microyoshi-likes. The LOL boos are ... simply good boos.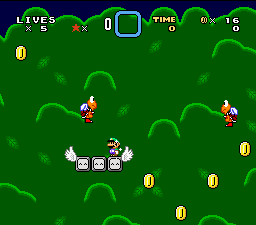 Images from Beryl Forest 2.

Pieguy1372, that water level looks good, but what are those rings?

Last edited on 2008-05-05 03:33:50 AM by

Lunar Wurmple

.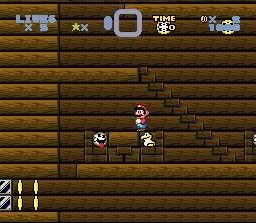 There. Mario is currently on top of a "Microyoshi-like".Is the boo coloration fine?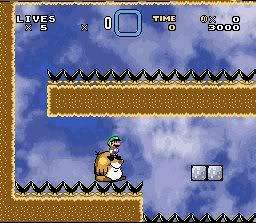 Balancing on a Mega Mole.This is Mt. Topaz 2.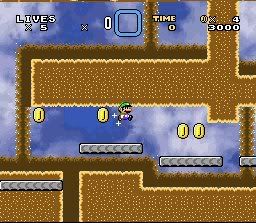 Hopping across falling platorms!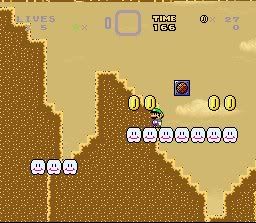 Mt. Topaz 3, a windy place to be.
(restricted)
(restricted)