Posts by Holy Order Sol
| | |
| --- | --- |
| Pages: 1 2 3 | |
First of all, hello everyone, I've been lurking for a while but registered only a few days ago. I'm really new to this and don't know much other than what I read in the tutorial and most of this thread.

I have a question. From what I've read channels 4 to 7 are used for sfx and generally shouldn't be used for music, except for percussion. However, if I really need an extra channel for percussion, is there a channel between 4-7 I should pick over the others, or it doesn't matter ?
Originally posted by bowserkoopa
I'd like to request Megaman X2 Crystal Snail stage

here the link:http://www.vgmusic.com/music/console/nintendo/snes/MegaManX2_CrystalSnail.mid
I've been working on that one, but as you may be aware you can't really get a good electric guitar sound with those instruments, so I focused on the icy feel of the tune and tried to choose the instruments accordingly. Here's the
spc
, please tell me if you find this acceptable.
Originally posted by FPI
Instruments 94, 99,59 and 92. Yeah sure. Sounds reasonable. Too bad that SMW only uses 28 instruments...
And here I was, thinking I was crazy for a sec.
Originally posted by S.N.N.
Deleted his list. Just ignore them from here on, he'll never be getting any of them anyway.
Some of those are actually personal favorites that I was planning to do anyway. Talk about irony.
Originally posted by fyarball
Awww crap. I followed the Custom Music tutorial in the documents section and all I get is the first couple seconds of my Midi file looping all over the place..
You probably need additional rests for some channels so they're all the same length before you can get the song to loop properly. I've had trouble with this before, even now I sort of messed up with what I was doing (Crucifix Held Close from Portrait of Ruin) because of this.
We'll be playing VIP 8 and the full version of Super Mario Odyssey.
Our faces will melt from the awesome.
Believe.
I use a controller. The 360 controller for my PC, the Classic Controller for my Wii (I have yet to get my hands on one of those SNES controllers for Wii).

This thread reminds me of someone I know who used to play KOF 2002 with the keyboard flawlessly without using macros. Hell, the guy could hit you with K9999's shield super on reaction with the keyboard. For those somewhat familiar with the series, that move is done with the same motion as Geese Howard's Raising Storm. Crazy stuff.
Is there a way to prevent coins from being carried over (i.e reset the number of coins to 0 upon starting a level) ?
Huge Guilty Gear XX fan here so yeah.
My favorite character in Mario Kart Wii is Bowser, because I have yet to unlock Dry Bowser.

I'm such a procrastinator, I even procrastinate gaming.
Originally posted by S.N.N.
Originally posted by grishnax
This is one of the funniest threads I have read in a while. (no offense)
HEY.
YOU TRY GAINING 15 POUNDS AND SEE HOW IT MAKES YOU FEEL.
YOU RUINED MY LIFE.
BAWWWWWWWWWWWWWWWW
Wish I could. Seems to me that my weight is locked no matter what I eat.
I think I can help with the music, in fact I have a port of Bubble Man, it's still WIP but you can use it when it's done.
Originally posted by S.N.N.
The screen shakes, lightning flashes, intense music plays, and the background shakes and spins. This will prove to be a horrifying experience in your video game history, especially once you witness the event.

It's already creepy as is, seeing how it reminds me of Giygas. Don't tell me you're putting Ronald McDonald in, too.
[03:04] <&Lucario> So, I replace the "...." with my address, correct?
[03:04] <Fuzzyfreak> but
[03:04] <Fuzzyfreak> LDA $0DBA
[03:04] <Fuzzyfreak> BNE OddCodeStart
[03:04] <Fuzzyfreak> RegularCodeStart
[03:04] <Fuzzyfreak> doesn't
[03:04] <&Smalls> Nooooooooo, you keep the periods there, they make the code run faster.
[03:04] <Fuzzyfreak> while OoddCodeStart is present
[03:04] <&Lucario> Oh
[03:04] <&Lucario> Then what do I do about the $9A7B part?
[03:04] <&Lucario> dsgfhdkfg
[03:04] <&Lucario> WAIT
[03:05] <Fuzzyfreak> *OddCodeStart
[03:05] <&Smalls> *headdesk*
[03:05] <&Lucario> THAT WAS SARCASM
[03:05] <&Lucario> dfgjdklfg hdfgjh
[03:05] <Fuzzyfreak> lol
[03:05] <Fuzzyfreak> OMFG
03[03:05] * Lucario was kicked by Lucario (FFFFFFFFFFFFFFFFFFFF)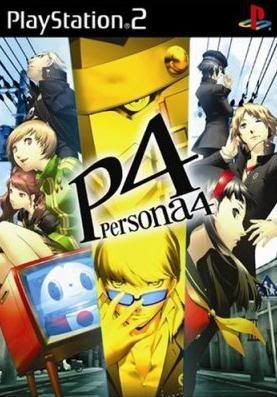 Release date :
July 10th 2008 (Japan)
December 9th 2008 (US)
???? (Europe)
17-minute long trailer :
http://www.youtube.com/watch?v=GJt2ZnL9eTQ
Opening :
http://www.youtube.com/watch?v=ko3EC5RvMIw&feature=related
Gameplay footage (and yes, that's the normal battle theme) :
http://www.youtube.com/watch?v=kj_aYK_xIl4&feature=related
The latest installment in the Persona series. Words can't describe how hyped I am for this, as P3 is my favorite RPG ever and P4 seems to be following the formula while having its share of welcome additions.
Shoji Meguro is the composer once again, which pretty much guarantees a varied and awesome soundtrack (judging by what I've heard so far, I'd say P4 features some of his best work).
Any MegaTen fans here looking forward to this ?
Well Inti Creates is developing this and the MM Zero series was great so I expected as much.
Nice to see that they were able to recapture the feel of the classic series.
Persona 3 FES. Someone I know just got the game so I'm playing through The Journey in Hard. I'm about 20 hours into The Answer, too.
Brawl once in a while.
I thought this thread was about actually replacing the sound files.
Anyway, I do this in a different way, taking advantage of the fact that I use my TV for my PC as well.
Brawling to
this
is incredibly cool.
Originally posted by WhiteYoshiEgg

Wait... That gives me an idea! How about reusing all ASM hacks (with different level design of course) in the last level (Probably Bowser's Castle or something)? Or do you think it'd that be too "uncreative"?
I like the idea. Reminds me of how you have to beat all the bosses again in the MegaMan games in the final stages, except that the new level design would still make the whole thing feel fresh.
If you're going for that though, make sure that the last level does have its own ASM gimmick in addition to those that were reused.
| | |
| --- | --- |
| Pages: 1 2 3 | |