Posts by Argumentable
| | |
| --- | --- |
| Pages: 1 2 3 | |
(restricted)
(restricted)
(restricted)
(restricted)
(restricted)
(restricted)
(restricted)
(restricted)
Ha

Hahaha

Hahahahahahahahahaha

Yes, "obsticles and sprites" generally make rooms interesting as opposed to "nothing"
Hello, I am making a hack. Here is my thread

STORY: You are playing a ROM hack of Super Mario World

Here are some pictures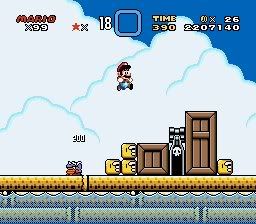 This is a level in my hack, which you will go to if you play it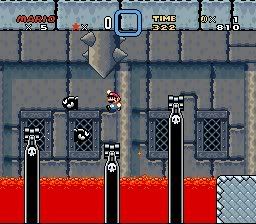 It is not a ROM hack without a Bullet Bill castle, right?



There are enemies in this hack sometimes they try to kill you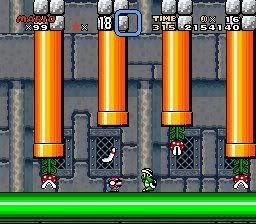 To beat this level, you have to get to the end without dying



Pictures of Mario standing around with nothing interesting happening quota: filled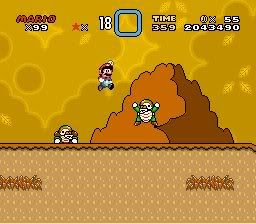 I know how to edit palettes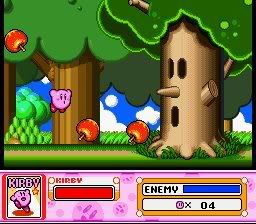 How did this get here? I am not good with computers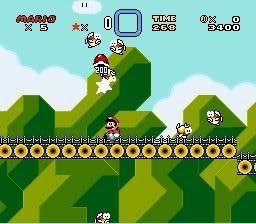 This hack may contain fish. Maybe


Last edited on 2009-04-01 10:31:52 PM by

Argumentable

.
(restricted)
(restricted)
Cool I'm two hours early
Twilit Hills

I forgot to note in the actual game that there are two exits (but they're not hard to find)


Edit: I'm dumb
Last edited on 2010-02-28 11:00:48 PM by

Argumentable

.
Originally posted by FirePhoenix

Once the results are posted I'm going to put together a zip for raocow with all the ips patches numbered by how they placed like SNN did for the choco contest. If anyone else is interested, I can let you all have it too. But if someone else wants to do it ahead of me and just throw them all in one zip go right ahead.



Haha, did he even say he was going to play any of them with 100% certainty? I kind of thought everybody else wanted him to, but he never said he himself would. I could be remembering incorrectly.


PS If anybody has any comments about my level (Twilit Hills, it is near the bottom) I'd be glad to hear them while they will probably be in a location I can notice (this thread is very large)
(restricted)
I hope I did everything I needed to

If not oh well. This was infuriating especially my inability to do the first 10 seconds or so. I know I could do better (check out that flailing at the end) but I don't feel like making a better run right now

Non-TAS
Last edited on 2010-04-10 08:25:03 PM by

Argumentable

.
Originally posted by S.N.N.

Or you could, you know, learn some patience. The three of us are done, and we're waiting on him. He is close to finishing - from what I heard, he has 70-80 finished.




That's only like ~65% if he's done 80, hardly "close to finishing!"
Originally posted by S.N.N.

Originally posted by Argumentable

That's only like ~65% if he's done 80, hardly "close to finishing!"

Take into consideration that 15-20 are broken patches/unplayable levels, and then do the math again. Those are filtered out right away.

Also, I managed to go from 80 - whatever the final amount of working levels was in a day, so it's definitely "close to finishing". If you really have a huge issue with waiting, you are more than welcome to PM the judge after they are revealed and share what is on your mind and how you think they should be eaten by a goat, or whatever.



Okay I will hold you to that. Mystery judge expect a PM from me.

Also I haven't been following what was and wasn't playable, I just made a quick check of the entries and it said 124 still so I went with that.
Spoiler: I get 260 for my time

Also instead of posting the challenge "randomly" in the thread can you like edit the first/second post to include it?

I really hate the special world completed flag, but if we get to a level that beating that actually has an effect on the level I'll swap to it.

Edit: Non-TAS (it will be a theme that I forget to mention this, apparently)

Edit 2: Now with updated version
Last edited on 2010-04-11 06:54:39 PM by

Argumentable

.
You said not to hurt or stun enemies and mushrooms aren't enemies they're powerups and if you don't collect them then

Whatever here I fixed it, still Non-TAS
Last edited on 2010-04-11 06:54:11 PM by

Argumentable

.
| | |
| --- | --- |
| Pages: 1 2 3 | |