Posts by BBS750
(restricted)
I think I'll join; I have a pretty good ghost house level in mind, but it will be entirely SMW themed, no extra graphics, custom music, or anything like that (except the title screen and Nintendo Presents logo).
Last edited on 2008-10-20 03:15:43 PM by

BBS750

.
I am making this hack called Mario's Halloween
Adventure and it is going to be released on the
31st. I still have a lot of work to do,
especially since I have school and all, but it
will be done! My friend has helped with the level
design and that has helped a whole lot. I look
forward to this hack.
Last edited on 2008-12-30 07:55:17 AM by

BBS750

.
There, I deleted the screenshots.
OK, so here are the screenshots of the first level.



Custom Status Bar (Thank you Smallhacker)



Coins!



What's in the pipe Mario?



Ignore the pipe; go to the secret ledge!



What's that key Mario?



Flying!



Kruddy Koopas!



You finished Mario!

And...



Originally posted by cruc1f1x21

The first level looks very simple, and there's no halloween theme at all?! Where is the scary ghost stuff? The violence? The candy? The orange and black and black cats? where did it go D:


Bullet Bills=candy corn
Boos=Evil Eyes! (done!)
Last edited on 2008-12-30 07:56:52 AM by

BBS750

.
Originally posted by cloudyboy

many thing


blatant level edit (look like)

cutofness and easy to find moon

and finaly why halloween?


it seem to be only possible with a cape what if you lost it?

many thing to fix


OK, so I'll remove the moon and make triangles by the places you have to fly up. Plus, I still have many improvements to make anyways.



Originally posted by W.E.B. SonicBlue57

Ok, it looks nothing like a haloween hack and also, show us pics of the bullet bills and little kat koopas. It looks like a ordinary SMW hack.


I'm still working on the graphics for the Koopas and the Bullets. They will be done soon.
Last edited on 2008-12-30 07:57:13 AM by

BBS750

.
This looks like the best hack I've ever seen since DW:TLC! Keep it up!
I am making a hack called BLOX. It is called that because it is filled with custom blocks, including Walljump, Auto-move, Auto-jump, Frozen Coins, Munchers, and blocks, and greatet of all... SCREEN SCROLLING PIPES!!!!! To show you more, I have made a few screenshots:



The new and imporoved Sky World 3, which has the hammer sprite.



Sky World 2, which I made a bit more dangerous.



And some more of Pipe Castle.



"

I really hope this hack turns out better than MHA. Comments, pointers, anything will do.
Last edited on 2008-12-30 08:00:30 AM by

BBS750

.
More news! I took your advice, Mip and used Photobucket, so updated screenshots are coming. I also drew up some graphics for the custom blocks. And greatest of all, since I figured out custom sprites last night, there will be some of those too! Here is a screenshot of the custom blocks:




From left to right:
Movement Block Right Medium
Jump Block
Walljump Block (Credit goes to Ersanio)
Frozen Brick
Frozen Coin (Disabled animation)
Frozen Muncher (Disabled animation)
Auto Cape Block
Behind the Screens Block
Movement Block Right Fast
Right Boost Block
5-up block (UNUSED)
Press-Down-To-Fall-Through Platform (Credit goes to SNN)
Movement Block Left Fast
Mario Only Block (UNUSED)
Normalizer Block

The stuff at the bottom is just a Y-Flipped Muncher and a Yellow Glowing Cement Block (no custom use)

Here are some of the custom sprites I'll be using:
Straight Fireball Generator
Hammer
Dark Glass Mode
And more!

So that's the latest!
Last edited on 2008-12-30 08:00:56 AM by

BBS750

.
More recognizable graphic?


Plus, I changed the screenshots above, so I would look at that too.
Last edited on 2008-12-30 08:02:06 AM by

BBS750

.
Ok, now I have 10 beta testers, so I'll just send it out to all of you. What you will see is the World 1 overworld, but it will have 2 sky world levels, pipe castle, and the beta level. Ignore and pretend that those are world 1 levels. Here is the overworld so far:




Do you think it is good? I hope there are not too much decorations.
Last edited on 2008-12-30 08:03:39 AM by

BBS750

.
| | |
| --- | --- |
| Posted on 2008-11-25 03:57:21 PM in D: | Link |
That really stinks. In February I had my
grandpa die, and I saw him almost every
day. I really hope you feel better. ;(
Last edited on 2008-12-30 08:05:07 AM by

BBS750

.
Yesterday my mom cut a potato in half, and she found a rotten part. Being a Christian myself, I think this is really cool.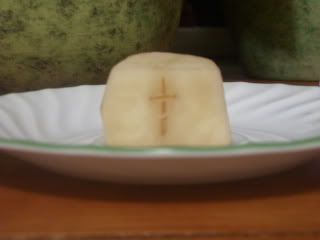 Anyway, feel free to post your unusual findings here.
Last edited on 2008-12-30 08:09:19 AM by

BBS750

.
That's awesome, especially since I'm a fun fact guy.
I wouldn't know what to lose. If I lost
legs, I would grow fat... too fat. If I
lost my arms, I wouldn't be able to:

-Play video games
-Type on the computer
-Do anything on the computer for that
matter
Last edited on 2008-12-30 08:07:38 AM by

BBS750

.
(restricted)
teleport back to the level "Forest of Illusion 2" and there is no water so you...
Originally posted by nick224

I never got a picture but one day after it was raining. outside light started turning orangeish greenish it creeped me out.


Me too! (But it was just orange)
Last edited on 2008-12-30 08:09:53 AM by

BBS750

.
Originally posted by Geico

15 minutes could save you 15% or more on car insurance


15 periods of 60 seconds in one period could possibly redeem you 15% or possibly more on your automobile-related coverage-if-something-goes-wrong money.
Last edited on 2008-12-30 08:19:22 AM by

BBS750

.