Posts by PercentN
Originally posted by Neutron

Foop. enough said.
He's a graphics ace, and his hack seems to be pretty decent. Still, he is quite underrated.



I agree, when he showed off his graphics first in the exgfx showoff thread i knew he was gunna be awesome, and it didn't surprise me when i saw his graphics for the gfx contest. Definitely one of the best graphics artist on this site.
When i started, i just looked at other peoples graphics and tried to make some based off of those, but that was just for FGs. just like music, take something you like and turn it into your own. you'll then hopefully get an idea of how certain things work and what looks good and what doesn't and then make something that is original. the shading though, depends on the style of drawing you want and the type of object you are drawing. it would be easier for me to explain if i knew what kind of graphics you wanted to draw (objects or sprites) so that i dont look like an idiot lol. (tbh i don't know too much about drawing, i just do it xP)
Crystal Palace Crawl

So this is my first successful and finished port. I was going to make a version of this with samples, but it just sounded worse and less accurate. >.<
(restricted)


Yay. Yes, i know Kc made something like this, but this, obviously, isn't the same exact thing that he had, just the concept is the same: paper and pencil.
(restricted)
(restricted)
(restricted)
I sorta agree with andy on this one and wye. i don't want to see random things that don't make any sense or things that wouldn't fit. i feel it brings down the quality of the hack. now i understand that its up to the community because they are the ones making the graphics, but some things would just ruin the feel of a mario hack, which is what i think its supposed to be, because the original sprites would be replaced in all the levels. if you want to use those sprites in your level, thats fine, but it will be awkward seeing those things in every level that doesn't use exgfx for the sprites. no offense to anyone here but i just dont wanna see completely random stuff like andy said. think about what you're making before you decide it's a good idea to be a replacement.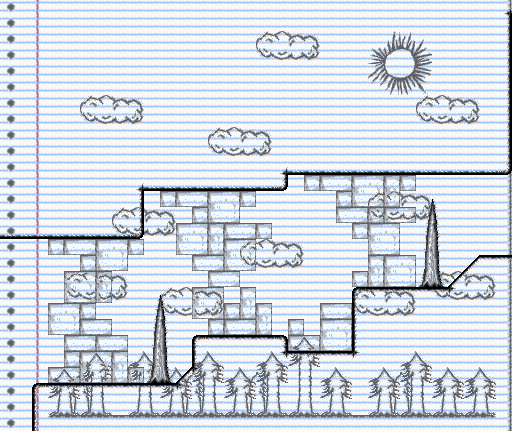 It's getting there.
this is pretty cool. i dont wanna get in this argument, but i just see it as another pretty cool tool to make smw hacking better for those who know how to use it. but even its almost like sample tool, not everyone wants to use it, but then even less people will use this as a result. but this is also good for those people, like SNN, who make music so that they don't have to port it if they dont want to, which is very, very useful.
I drew some thwomp replacements because the "original" ones looked a bit iffy, not that they were bad or anything.






Also, i drew some chuck replacements that are redrawn chucks because the panda was sort of silly imo.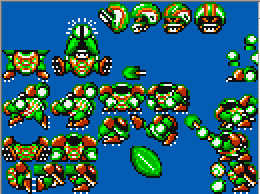 allgfx.bin

and i guess ill remake my thwomp and show it off again?
i agree with zildjian, the munchers are awesome and hes a better spriter than i am lol
i like that rex snowshoe. also i like it more probably because its in profile instead of just side view. (smw is weird for mixing side view and profile in its sprites lol)
Thats awesome lynnes! didn't know you could draw lol. if this is your first gfx, pretty awesome and a lot better than my first set xD i love the way the dirt looks too.
Lynnes: Ugly is a bit of a harsh word to use there... maybe perspective errors would have been better? i agree with the grass and cloud thing and ill work that out, but i don't see anything wrong with my player graphics.
Pretty cool luigi, but the samples in that song are out of tune. i think its the strings, they are flat, and the xylophone(?) is too loud. so if you fix those it will be fine
(restricted)
I came here after seeing kaizo mario on google videos or youtube late 2007/2008 but i didnt actually make an account till 2009 lol to be honest i liked modding smw but i lost interest about 1.5 years ago? lol and ive been pretty busy with life and school so ive had no time. sometimes id randomly download yy-chr and lunarmagic and create some graphics out of pure boredom lol i woulda released what i made but i lost all of it
oh well. im thinking about making more overworld graphics for the site tho because many people liked the ones i submitted and really are one of the only custom created ow graphics on the site last time i checked. making graphics was mainly the reason i stayed here tbh xD