I have some things to say as well...:
Your title screen was dull, and as Red Toon Link said, do something so there's at least an apostrophe.
Edit:
Forgot to mention that there is a layer of green spots between the ground and surface on your land. That isn't an issue exactly; however, it did look abnormal to me. (Man, I used so many synonyms for odd in this post.)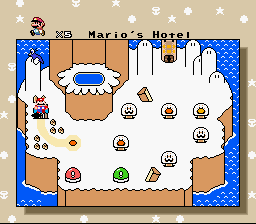 I can see all of the level tiles at the opening of the hack.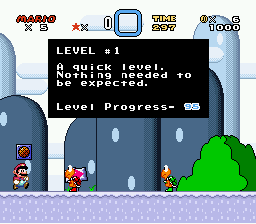 Try to fix the oddly colored numbers in these various boxes.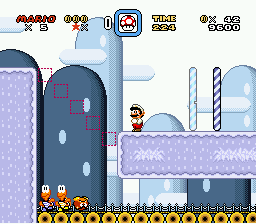 I truly do not see the purpose of those red "?" boxes.
Not really a problem, but are the pipes here just for decoration I presume?
There's some cutoff at the bottom corners of this piece of land.
This is a blantant edit of the original level
, and I'm sure you can tell by now that none of us particularly like the joke
.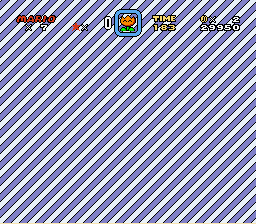 Your FG starting position is set too low here.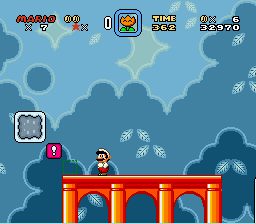 Is there a need for those blocks either? Also, the palette for the platforms there is funky.
That was a
nearly
blind jump. Make some indication as to that being there. (You could see the key a bit on the previous ramp, though.)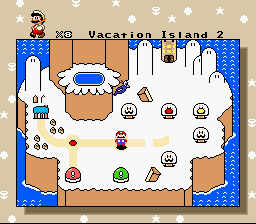 That road appeared in a bizzare way. And afterwards, the road has a tad bit of cutoff.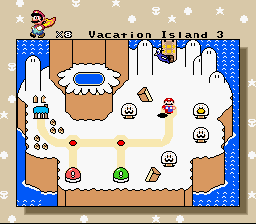 Those switches, although not enterable, are still visible after completion.
Lots of Chuck spam in this level.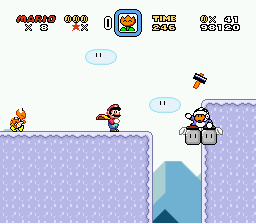 And you repeat similar enemy styles far too often in this level. You used this what was meant to be three times.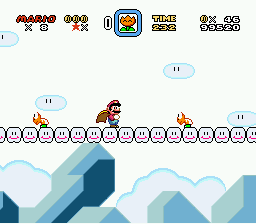 Boring stretch of land (well, clouds).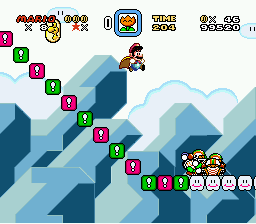 If you haven't gotten the cape and haven't activated the switches, then
you must DIE
. [/stupid meme]
Appearantly the switches are pressed after Chuck zone.
You used an incorrect corner tile there, and the explanation points to the far right look odd.
Other than those things, that hack wasn't too bad. There was some strange palette choices, and the enemy variation definitely needs to be improved. Good job. Hope to see this hack improved.