Posts by Pozeal
<object width="425" height="344"><param name="movie" value="http://www.youtube.com/v/BRNSTbukv5Y&hl=en&fs=1"></param><param name="allowFullScreen" value="true"></param><embed src="http://www.youtube.com/v/BRNSTbukv5Y&hl=en&fs=1" type="application/x-shockwave-flash" allowfullscreen="true" width="425" height="344"></embed></object>

mainly made to try and distract popularity from my NSMB level video, but it's still YI
.
when i get bored, i hack megaman 2.
and put in custom character GFX

oh and i also make spiff lifebar GFX
Last edited on 2008-09-13 08:34:31 PM by

Pozeal

.
fourside4: 1000, but it's well worth it.

also
ASDF i'm stuck in the first wily stage :|
stupid fire and your coming at me sidways-nes
Multichaotic Mega Mole: what? you hate the stepping stoens of doom?
I LOVE THEM :3
I hardly ever die on them and i love how innovatively they created the pattern.
also, i must say the boss of the second wily stage is awesome :3

ALSO: you can get 70-80 screws on plugman's stage if you're skilled with the stepping stones
Last edited on 2008-09-24 08:33:36 PM by

Pozeal

.
oh wow. I've beaten this game 4 times over 3 days.

okay, last night i got the gamers day achievement.... so i got daily dose and gamers day achievements in the same day


next up: truly addicted achievement. 2 more beats to go![posting this while waiting out the credits from my 8th playthrough.
(restricted)
Wow scorpion..
just wow.
the music is FOR TSRP
of course it's going to sound TSRPish :| it's supposed to
but in his place was a small child dressed in yellow.
"Oh, it turns out we do have milk", sir."
The child put the milk in front of the hammer bro's dead body
"HOLY CRAP HE'S DEAD"

This is so amazing...
That's all i need to say.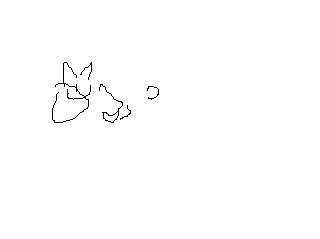 WHATISTHISIDONTEVEN
(restricted)
(restricted)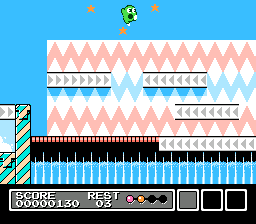 Boing so got me interested in hacking this game
The physics kick ass, the character's cute, the music is pleasant, and the game is fun

perfect game to hack.
My level 2[now finished] is also no longer a pirate ship.
now it is more like a beached ship/base combo.


Entering the hillside base.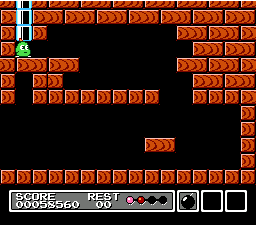 After a small trip through the basement, you can head on up in.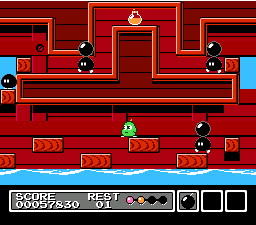 A partially submerged portion of the ship.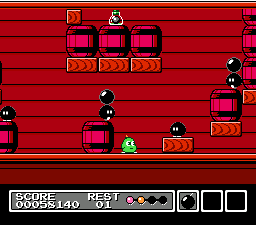 The storage hull. Black blobs run about, organizing cannonballs.

And since I'm a tease, thats all you get to see for now.

Edit/FootNote: I HATE JPEGS ASDF EDIT 2:YAY BACK TO PNGS NAO
Last edited on 2008-12-26 04:43:03 PM by

Pozeal

.
www.Iscribble.net
a fun little co-op drawing site.
Boing and I made some drawings.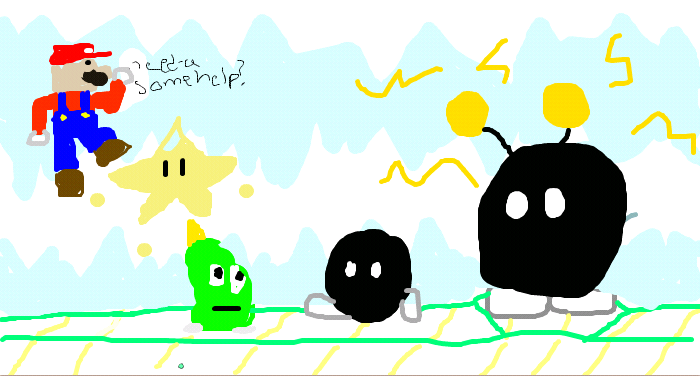 First boss in Gimmick!+random mario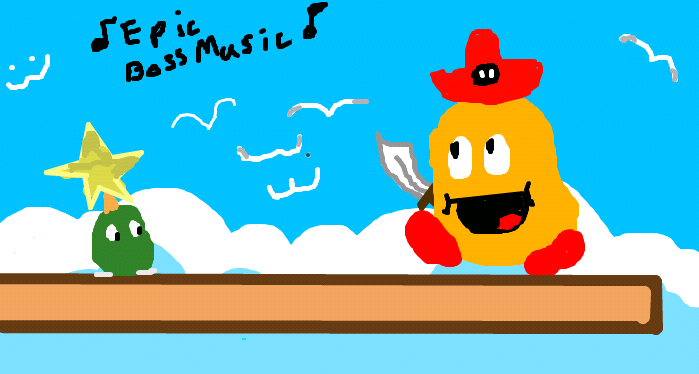 2nd boss in Gimmick!

Feel free to post your own drawings.

Boing giga and I made this :3

A drawing by Giga, Smallhacker, Lucas, MATTAN, Aiyo, BusterBeetle and Boing and I