User bio:
Hello, welcome to my profile! Nothing much to see but have fun I guess.


I'm Koopster, as you might've assumed by my username. I'm 13 and live in Brazil. I have a lot of knowledge about hacking and am currently looking forward to learn porting and finish learning ASM.
I have a hack, on which I keep working on as my motivation for it comes back. If I updated it recently, I'll be happy if you leave some feedback on the thread! :D

I've got a good knowledge on HTML and CSS and I enjoy coding layouts, however I don't really like to receive requests through PMs; if you want a layout, you can always try the layout thread. I'm always lurking through it, and if I find your request interesting I'll most likely pick it.
Recently, I also found that I have some sort of skill at drawing with MS Paint, and I've drawn some stuff - avatars - to some users. Note that it doesn't mean I take drawing requests normally. If you send me a request I may look into it, but I give you no assurance of actually doing it!

I'm generally an easygoing person, and I try to be as friendly as possible, especially with people I don't know very well.
You can find me on IRC if you want to talk, but I wouldn't like to be bothered when I'm under my away nick - IRC is generally distracting when I'm trying to do something, and I mostly blame myself for lack of concentration.

Feel free to send me PMs about anything too, I won't be rude to you, unless you really ask for it! ;)


Something else about me might be found at my Wiki page maybe.


Common alternative IRC nicks: Tsukiko, Hiyori, Patchouli, Treecko, Hideyoshi.


---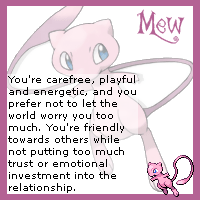 You know 88% about SMW hacking.
You seem to know a good chunk of SMW, ASM and other technical things. You're probably a good hacker and smart in general. That or you cheated on this quiz.
How good are you at SMW hacking?
---

IRC quotes: here.


---

Friends/awesome people list (updated 10/22):



Akireyano
Alcaro
andy_k_250
Arctic Avenger
BlackMageMario
Botcrazy
Broozer
Daizo Dee Von
Dark Mario Bros
DayFour
Doopy Buckride
DSC
Egadd
Ersanio
EvilGuy0613
Gloomy Star
Grate
GroovyYoshi
GvS
Harumi Makoto
HyperStarlight
Icebox
Incognito
Johanes350
johnsmith41
Katerpie
l30n4rd0
Ladida
Luca
Lui37
Magiluigi
Mami Tomoe
MaxodeX
Mirann
Mister Kirby
Nep-Enut
Ninja X
Purple Rex
Qwholl
RaindropDry
Riolu180
ShadowAlexandre
Silver Scarlet
Superderek
Vitor Vilela
Tahixham
Torchkas
willian125677
x-treme
xImseiken3


Please note this is an actual friends list, not a random users list. I do not take requests, however you can poke me if you feel I missed you there.


---

Userbars:




Make your own userbars at Userbars.tk!

YouTube.
MyAnimeList.
Layouts showoff thingy.

Someone special :3

Neato-est colors:

#2ABC49

#EA3232

#548DD4




---

This bio tends to have its content increased, decreased, entirely changed or deleted without previous warning.