My bio views:
Plenty



Hello there!


I'm Shree (earlier known as Shree-sama), your one and only true overlord a(n) 17 18 year old guy from India. Yes, that place exists.

I gave up on SMW hacking quite a long time ago due to lack of interest, but I still remain decently active on the website, dropping in a few posts here and there.

My favorite word is antidisestablishmentarianism, not because of what it means, but because it's so ridiculously long you can't stop saying it.

okay maybe I AM mental ._.



I (think I am) a pretty friendly guy, and I'm more than open to PMs for random chatting.


You can catch me on Skype, here, Discord or on IRC. See you around!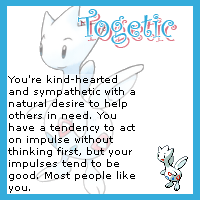 ---
MY QUOTE LIST

Because everyone needs one.
(Yes, my client uses (), get over it.)

-----

(+Anna-chan) Its the longest known chemical formula, and it takes 3 hours to pronounce.
(+Taoron) Anna-chan: and the word is disputed
(+Taoron) Technical; not in dictionary; disputed whether it is a word <---
(+greeter) what does IUPAC say about it?
(+Taoron) "lol fuck off"
(+Anna-chan) yeah, probably that.

-----

(croissant) ramendan is where you eat nothing but noodles to praise Allah

-----

(Medic) this post is 10/10 top tier quality
(%PatPatPat) what lol
(Tato_) on a scale of 1 to 10 how banned is he
(Medic) suggested reply
(Medic) "exactly -how- 12 are you"

-----

(Face) Nimono: I said something about firing a gun to scare a coyote and it turned to gun law debates turned drug law debate turned election discussion turned creation v evolution

-----

(Shree-sama) FL4SHK spin with me
(Shree-sama) :^) :-) :v) :-) :^)
(Eevee) someone ban this guy
(FL4SHK) :^) :-) :v) :-) :^)
(Eevee) *these guys

-----

- An accurate representation of my intelligence level on IRC at 2 in the morning -

(Shree) EVERYBODY
(Shree) THIS IS IMPORTANT
(Shree) STOP BEING CANADIAN FOR A SECOND PLEASE

-----

(Prizm) And so our great lord and saviour Shree-sama forsake the Bronies, for they were impure, the Pewds, for they were followers of darkness, the Beliebers, for they were unholy, and Alcaro, cause it's Alcaro.

----

(%K3fka) eevee teach me how to draw eyes
(~Eevee) [kfwe[fk [ekeop[wkfpe;orkfpokfkfkfkwfekf
(%K3fka) ok i'll try that

----

** Greeny has been kicked by Alcaro (cheesecake llama tablet brick potato)

----

- Same thing as 4 quotes above. -
(Alcaro) imitate a fax machine then
(Anna) Alcaro: Beep Beep Beep hrrrnghrrrrrrrrrrrgngngrgrngegfnhrrnggivemmeyoursoulsmortalshrrrrrngrgrrrrngh

-----

(~Eevee) Shweed
(Tato) Bobby Shreeda
(~Eevee) John Shreena
(Greeny) 10/10
(Shree) kekekekek

-----

(Greeny) hi gay i'm pansexual
* Greeny romances fry pan

-----
(Shreep) I always thought ADHD meant Advanced Definition High Definition XD

I was being sarcastic .-.


(FireMario74) XD
(Medic) xD dXDX DXDXDXDXDSXDXDXDXDDXDXDXDXDZAXAXXDXDXDXDSDTSAYOILHQ902 NHFGEJOI23U123123123111111111111111111111111111111111111111111
** Medic has left #smwc (Ik ga weg)

-----

** Lil-G|away is now known as Lil-G
(Annabelle) I feel like bothering someone.
* Annabelle looks at Lil-G
** Lil-G is now known as Lil-G|away


-----

(@Zarthus) I tend to roleplay a rock.
(@Stomach) The Rock?
(@Zarthus) The Rock

-----

(@Shree) Okay whatever !ar phase gives me I have to use in a proper sentence
(@Shree) Self challenge
(@Shree) !ar phase
(~AlcaRobot) MEME!!! MEMEME E EME MEM E MEM EMEM E EMEM WEM EM E MEM MEMEM EM M EME MEMEM EM EM EM EMME ME ME ME HAHA< mm a mmahm ahm ahm ham hM Amah mAMHAMHM HAM HM AHAMMHAHASHAHAHAHA H AH HA H AM MMEMEM E MEM EME
(@Shree) ....
(@Alcaro) hahahaha
(@MercuryPenny) o w n e d
(@Shree) You win this time AlcaRobot

-----

(Shree) !ar wmath length of rope
(&AlcaRobot) 80 minutes (1 hour 20 minutes)
(&Alcaro) !ar wmath how many faggots fit in one butt?
(&AlcaRobot) 18 faggots
(Shree) HUE

-----

* @Raiden overclocks Tanjoodo's face
* +Tanjoodo 's face now runs at 300ghz

-----

(&Lightvayne) hate to break it to you, but there is no tooth fairy, there is no easter bunny, and there is no queen of england

-----

(Losoall) p4 computers should really move away from binary, if we added 2's and 3's, everything would be much more faster

-----

(&VilelaBot) New user: lol GAMer 360 no-scoPeD - http://smwc.me/u/28808
(LDA) no words come to me
(Erik557) did i really join for this

-----

(robertozampari) Hello MrDeePay, the hack is good?
(@MrDeePay) Stop asking.
(robertozampari) Don't be rude, i'm being generous


-----

(Kinoko4Tsuki) hit me up with freedom and donald trump
(Kinoko4Tsuki) Oh yeah
(Kinoko4Tsuki) And a population of dissatisfied people too

-----

<Zekrom> I'm Nintendo
<Zekrom> shut this site down right now
<Hyperfenix> yes very

-----