The Cloud Palace (Screens + Trailer)
Forum Index - Archive - C3 Museum - Fall 2009 - The Cloud Palace (Screens + Trailer)
| | |
| --- | --- |
| Pages: 1 | |
| | |
| --- | --- |
| Posted on 2009-11-14 10:22:59 AM | Link | Quote |
Welcome, one and all, to The Cloud Palace's shiny new C3 thread!
I hope you all enjoy the 60+ screens, and trailer that I have for you guys here.
The plot of the hack is somewhat explained in the trailer, so i'll leave it to that.
So, enough with my talking, let's get to the screens! Most of them are of old levels, but just new shots of the levels.
(PS These screens were before I added a new Mario palette...)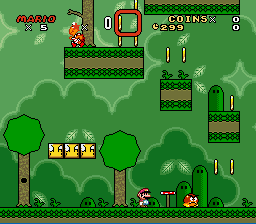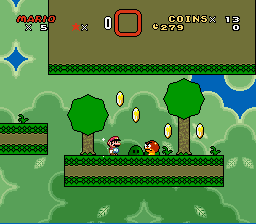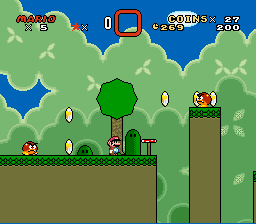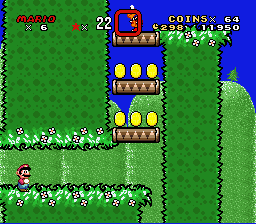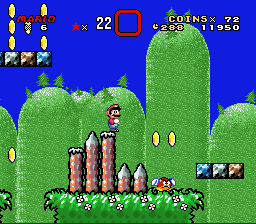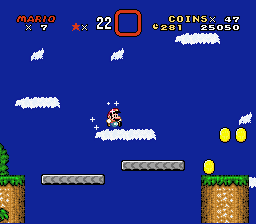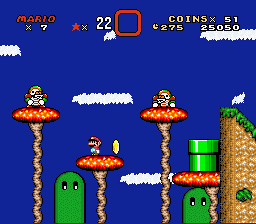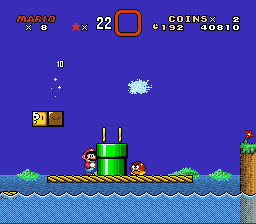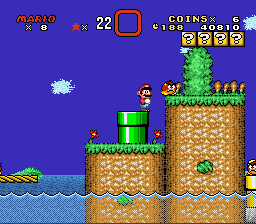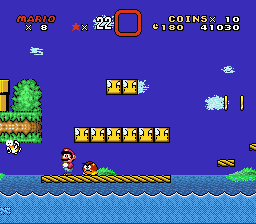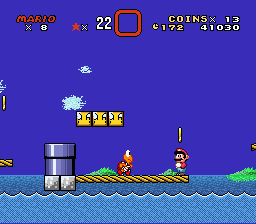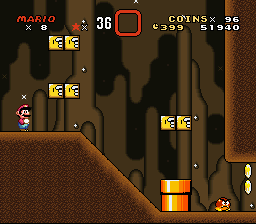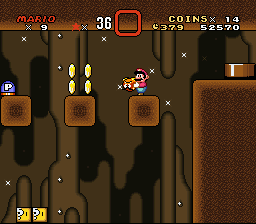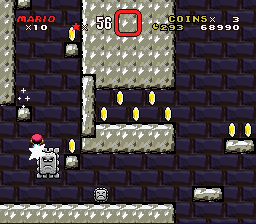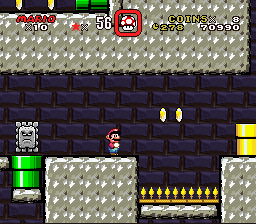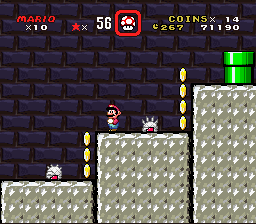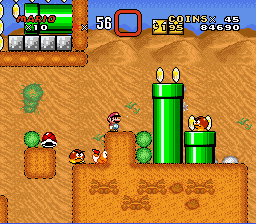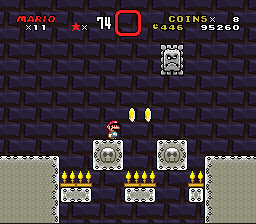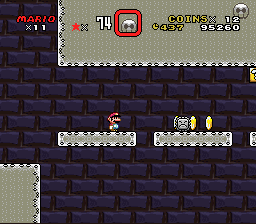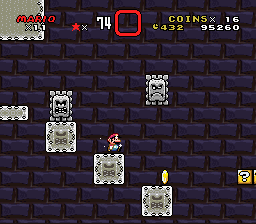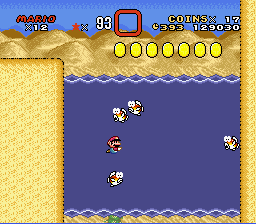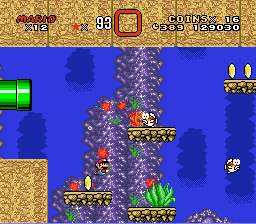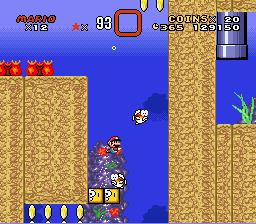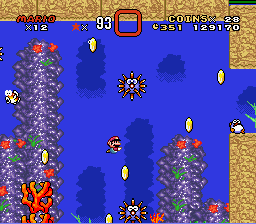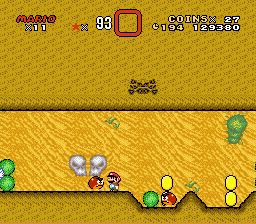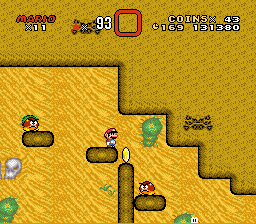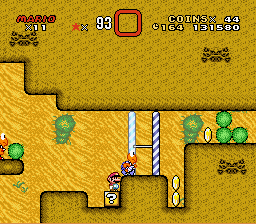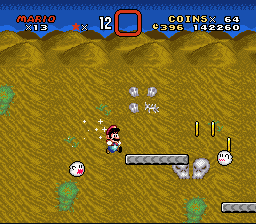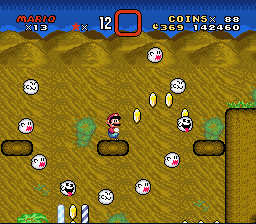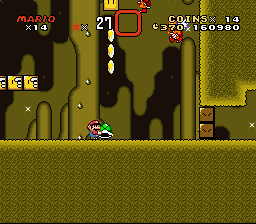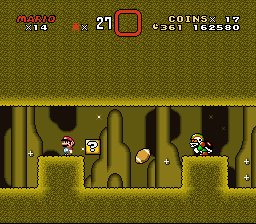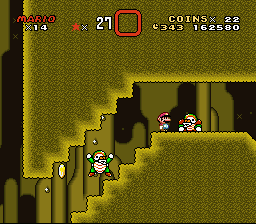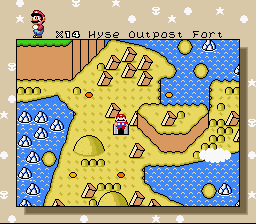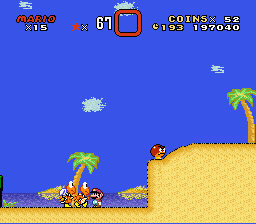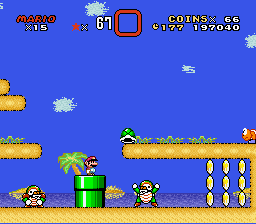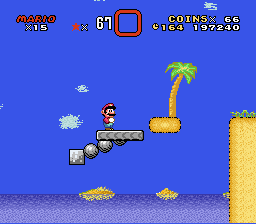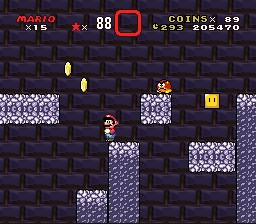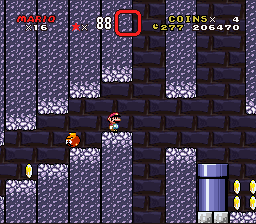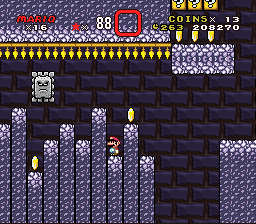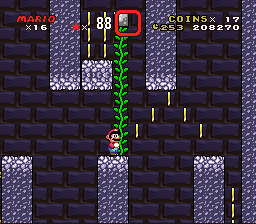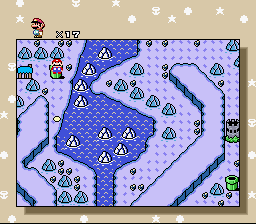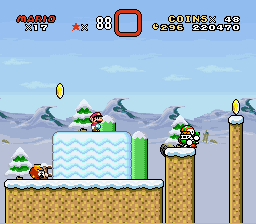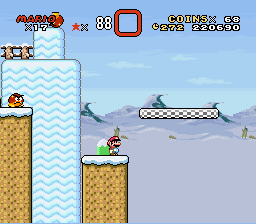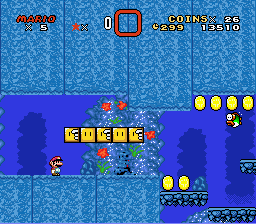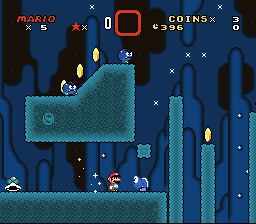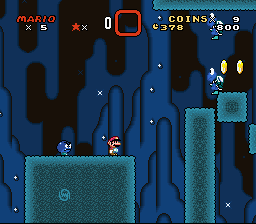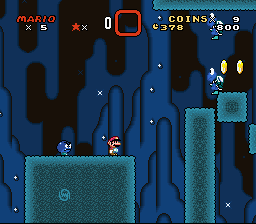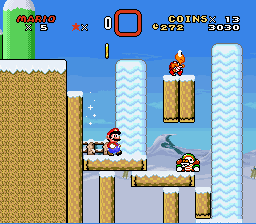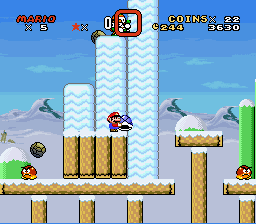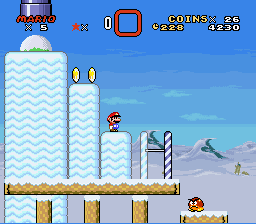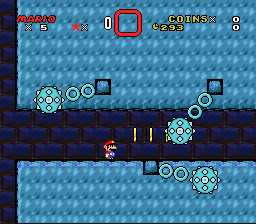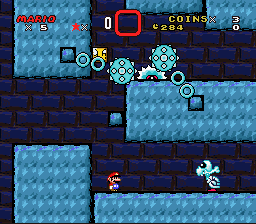 Well there you have it. 68 screens of The Cloud Palace.
What's that? Not enough for you? Well you're in luck! Here's a trailer of The Cloud Palace!

<object width="425" height="344"><param name="movie" value="http://www.youtube.com/v/c4_6bha_Kso&hl=en_US&fs=1&"></param><param name="allowFullScreen" value="true"></param><param name="allowscriptaccess" value="always"></param><embed src="http://www.youtube.com/v/c4_6bha_Kso&hl=en_US&fs=1&" type="application/x-shockwave-flash" allowscriptaccess="always" allowfullscreen="true" width="425" height="344"></embed></object>

Thanks to everyone who has followed this project and all my new supporters. It's a lot of fun making this, and it's great that people enjoy my work.
(PPS I also have fixed the cutoff in the desert overworld, and once again, the title screen is still super beta.)
| | |
| --- | --- |
| Posted on 2009-11-14 10:27:25 AM | Link | Quote |
That's a bunch of screenshots indeed.
I like the overworlds, they seem very nice to me.
Also the leveldesign caught my attention (what else?) which also seems very nice.
Can't wait to play this Kristian.
My compliments
| | |
| --- | --- |
| Posted on 2009-11-14 10:40:45 AM | Link | Quote |
That's a nice big collection of screenshots Kristian! I very like your hack progress, you're doing your work great as always. The level design is enough complicated, the graphics are well-used, so keep it up!
| | |
| --- | --- |
| Posted on 2009-11-14 10:46:57 AM | Link | Quote |
The hack looks great so far. I would shade the title screen letters though, since they are 8-bit. :|
Anyways...

The logo is nice, readable and neat. I like the FG's+BG's you are using, they go surprisingly well together for some and not surprisingly well for others.
The submaps/ow looks really nice, I personally just don't like the first one. It looks bland to me. :\
Oh and like TheDutchLuigi has said, the level design is pretty rad.

The trailer btw was well put.
| | |
| --- | --- |
| Posted on 2009-11-14 11:08:27 AM | Link | Quote |
Yeah, I was actually thinking over improving my first overworld...
And like I said the Title Screen is still super beta, and I'll be shading the letters at some point.

EDIT: Thanks for all the comments, guys.
Last edited on 2009-11-14 11:08:44 AM by

Kristian

.
| | |
| --- | --- |
| Posted on 2009-11-14 11:25:37 AM | Link | Quote |
It feels and looks like pretty solid level design Kristian. I would hope you could also include some puzzles sometime too. The overworld has a few perspective issues, but otherwise looks pretty damn statuary.

| | |
| --- | --- |
| Posted on 2009-11-15 06:46:22 PM | Link | Quote |
Well it's certainly a nice looking hack with good level design, but there's quite a bit of graphical style clashing from level to level. :\
| | |
| --- | --- |
| Posted on 2009-11-15 09:03:42 PM | Link | Quote |
Well, I'll get the bad news over with. First of all, the trailer should say "you're its only hope", not "it's". Second of all, I don't care for the grassland graphics you used in screenshots 5-7. They look way too bland in my opinion.

Now that that's out of the way...

Nice job, Kristian. Your trailer was very nice even though I liked Hadron's better, so blah *runs*. (How are you people making these things anyway?) The design and everything looks pretty good, and not too difficult either. If there's one thing about a hack that turns me off, it's high difficulty. (I hope it's not harder than it looks...) I don't think the graphics clash all that much, but I don't know. Keep up the good work; this looks like a hack I'd want to play!
| | |
| --- | --- |
| Posted on 2009-11-15 09:46:18 PM | Link | Quote |
Actually, I've been worried that it may be too easy... but with the difficulty steadily increasing the farther you go (of course), I think it's almost the perfect difficulty.

We make the trailers with Windows Movie Maker, by the way. XP
Thanks for the comments, again, guys.
| | |
| --- | --- |
| Pages: 1 | |
Forum Index - Archive - C3 Museum - Fall 2009 - The Cloud Palace (Screens + Trailer)