PercentN's Graphics (Release Vote)
Forum Index - Sunken Ghost Ship - C3 Museum - Spring 2010 - PercentN's Graphics (Release Vote)
| | |
| --- | --- |
| Pages: 1 2 | |
So, i wan't really planning on doing anything for C3, but i decided that i would just work on tilesets and thought, why not show them off. I am also releasing some graphics this time.

Originally posted by me
I was thinking and i might release one of the 4 tilesets, but that will be either after i get out a demo of my hack or never get to it and just release it. I'll let you guys vote on which tileset you would like to see.

Forest, castle, ice, or grassland?
For those who didn't see my post.
Forest: 4
Castle:
Ice: 1
Grassland: 3
Some foreset GFX.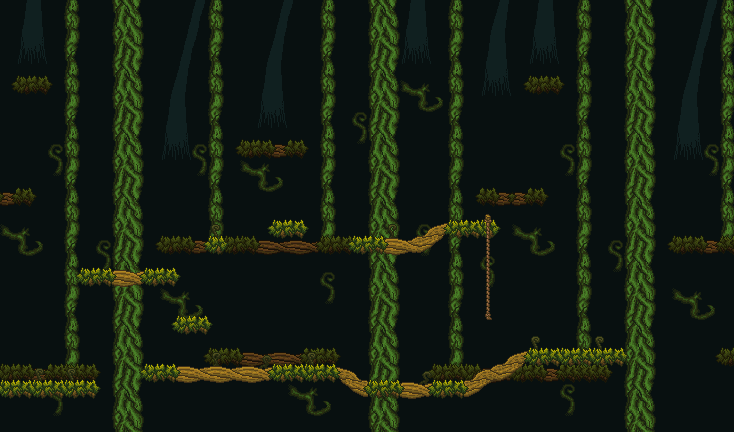 A castle GFX.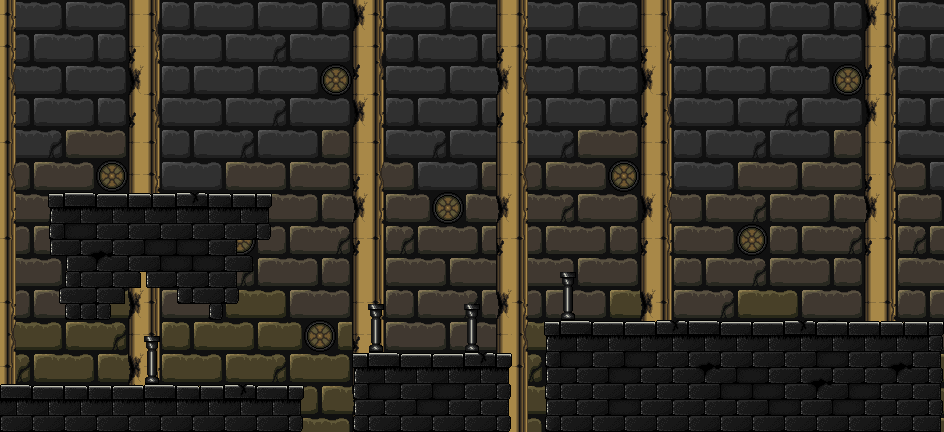 An ice cave or ice castle, depending on how you see it.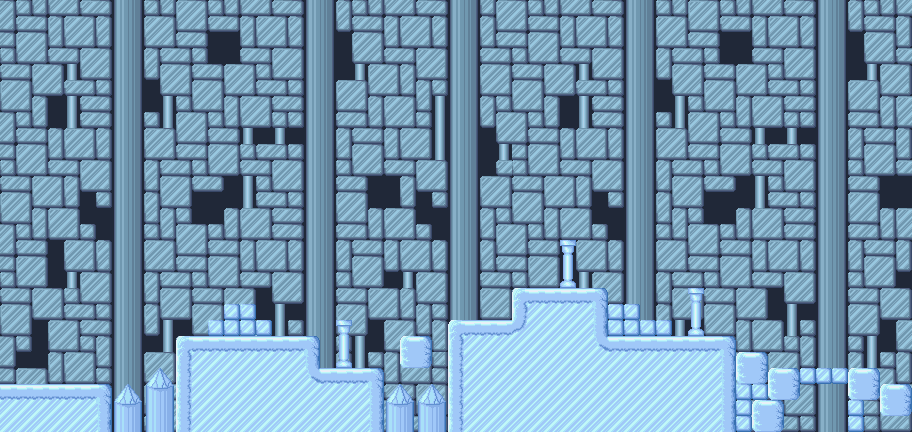 A grassland i finished up yesterday.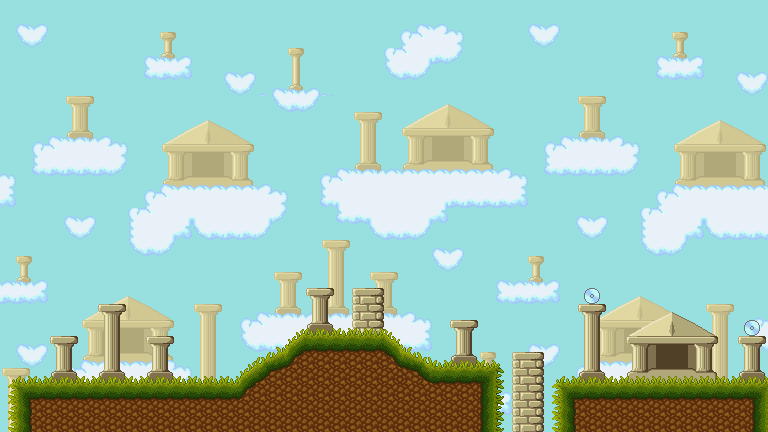 I am releasing these three tilesets.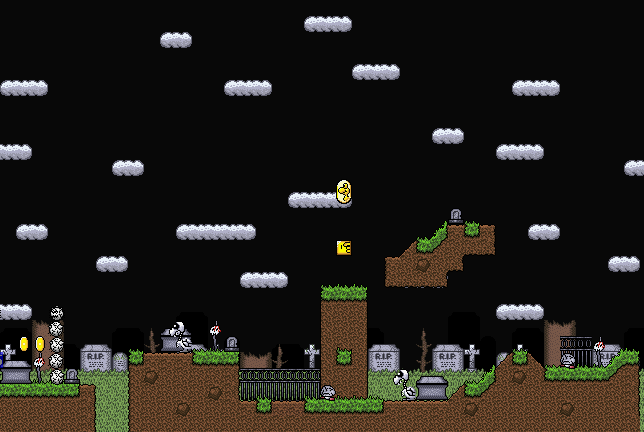 Graveyard

Desert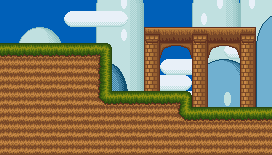 Not a recent picture, but this is basically what that tileset looks like.
Grassland
Tag (div) was not closed.
Tag (div) was not closed.
These look good, PercentN! I like the style of drawing used.
That ice is epic. Really nice style that the graphics have. I might even use the grassland one that you released. Nice work.

Those are some nice graphics PercentN. The beginning FGs and BGs look expertly drawn, and would perfectly suit those locations. My favourites are the those castle and forest graphics, awesome job on those. The released ones are pretty nice as well. I won't find a use for the graveyard, however I will definitely find a use for the desert and grassland foregrounds.
--------------------
AnimeList
|
MangaList
I've always been a big fan of your graphics, PercentN, and what you've shown here looks great. Out of the ones you showed, the forest is probably my favorite. There's a lot of dimension to it, and it's extremely atmospheric. The cloud set really catches my eye as well.

Liking your ice tileset too, though the background feels a little repetitive. It'd be great to see more variation in the tiles, but either way, it looks great.

Keep up the good work, you have a real talent for graphics.
Really nice graphics! Some of these fits really well with the style I'm using in my hack, so these will be useful!

[EDIT] By waiting 10 minutes before posting, I have been ninja'd for my first time.
I definitely have use for some of these. They all look awesome.

--------------------




Who knows when I'll have
something to put here.






Credits go to

Counterfeit

for the bitchin' post layout.



Loving your new style.
Guess I'll give my opinion on some of the stuff:
@forest: BG and FG blend in a nice way. Looks really good.
@castle: I think the white line at the top of the castle blocks is too bright. Could be just me. Love the BG.
@ice: The FG is really reminicent of Kirby's Dreamland 3. Good work on that :3
@grassland 1: Looks awesome, would fit a sky grassland level.
@graveyard: Pretty nice.
@desert: Love the shading.
@grassland 2: Also awesome. Nice texturing.

Great job!

--------------------
Your layout has been removed.
Wow those are just plain awesome Percent mai boi.

You're quite the artist, and I salute you for that.
take THAT, Leonardo Da Vinci!
first place in c3 graphics. i called it.
my fav. is the forest.
i hope you make more graphics soon.

I've always liked your graphics. This time is no exception, those look quite pretty, especially the...well, the three you aren't releasing. It's too bad you're not. But boy, if I didn't already have grass and desert tilesets for my hack, I would probably use yours.
Those are some good graphics, maybe the Ice FG could work on my hack?
In any casem I`m looking forward for the release of the first 3 GFX
--------------------
Building New Layout, Please wait warmly.
Current Touhou Rankset Character Favorite Spellcard:
Thunderous Yell "Scolding From a Traditional Old Man"
If you Like Touhou and want to give your opinion on a little something I'm making, see this poll!
I Fell Alive Again!
You are the man!Bro those BG & FG looks GREAT!

--------------------
If anyone needs help with custom Character GFX,PM me.
<Note> You will have to have a progress thread in order for me to work on GFX for you.No random requests.
Thanks for the comments guys! I was thinking and i might release one of the 4 tilesets, but that will be either after i get out a demo of my hack or never get to it and just release it. I'll let you guys vote on which tileset you would like to see.

Forest, castle, ice, or grassland?
It really is a shame you're releasing just the last 3. I actually don't like those ones that much whereas I love the other ones. Though your graphics have always been awesome. I just love your drawing style and the uniqueness to each of these sets.

Great job.

EDIT: Whoops, missed the above post. If any of them, grassland. The overall cheerful and happy look of it is just awesome and I'd be more than thrilled to see that set in hacks rather than an overused grassland tileset.
Argh. I wish I could make pixel art (
for SMW, anyway
). Kudos to the people who
can
make them, though, and you're especially good! I might just use the ice castle one, and the regular castle one looks awesome.
Also, that DeviantArt site is old. I got out of making pixel art, but I was kind of good at it... I should start up again.
EDIT: Swooper. Yay, now I can annoy the fuck out of myself.
If you want to support gaming for a good cause,
PM me
to donate to
Sandbox Gaming's
9th bi-annual 80-hour marathon! More information about the event
here
.
uh, i'm too lazy to remove any of the above but the marathon's over. it went pretty well
Those look very good, forest is my favorite but for the ones you're releasing I like the Graveyard.
--------------------
|
GearboxGoober's YouTube
|
8 Trials Await
|
I didn't expect anything less from you, PercentN. You've always been one of the graphics ambassadors on the site in my mind, and you didn't disappoint here at all.
I really, really love the grassland in the sky, too bad that one isn't being released.
I'm sure that you've made a lot of users' happy with the graphics you did release, though.
--------------------
IRC Quotes
(
March 20th
update!)
/MKICK 4: Flantastic Puns
| | |
| --- | --- |
| Pages: 1 2 | |
Forum Index - Sunken Ghost Ship - C3 Museum - Spring 2010 - PercentN's Graphics (Release Vote)