Hack Name:
Super Mario Word 3 Bowsers Revenge
Author:
thekenbaum
Description:
I worked long and hard on this game.
please don't rate bad. this is my first game that I have uploaded.
----------------------------------------
Reasons:
This is actually really nice! However, there are a few thingies that I feel they should be fixed to make the hack nicer. Well, here they are: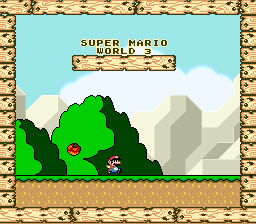 Merely just a suggestion, but the darker color of the bush is too dark. I'd lighten it a bit (it looks a bit odd this way).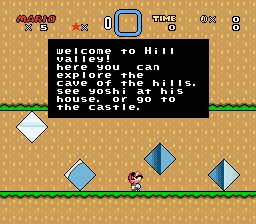 Spelling is unfortunately rather poor in this hack, kinda ruins the nice feeling. You should use capitalized letters and proper sentence separating, e.g. this message would be:
"Welcome to Hill Valley! Here you can explore the cave of the hills, see Yoshi at his house, or go to the castle."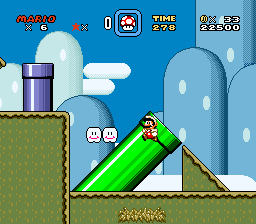 Welp, you'll need something
more solid
to block the way "into" the slanted pipe.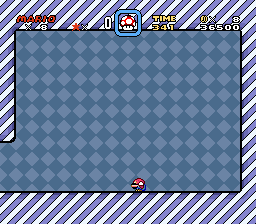 Since the Yellow Switch Palace accessible even after jumping on the Switch, I can get stuck in the Switch room. If you really want to keep the access to the Switch Palace, I suggest you to put a door or something there, where the player can exit the level.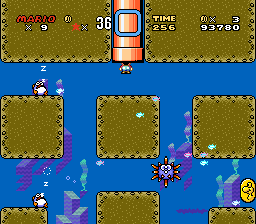 When I go into this pipe...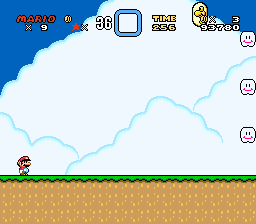 I don't come out from a pipe here. Not a very big error, but feels a bit illogical.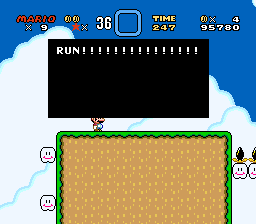 I don't think 15 exclamation marks would be needed to tell the player to run.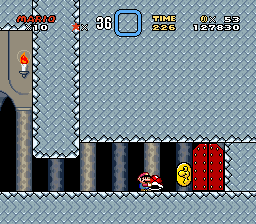 I think it wasn't intended, but I could collect 6 Yoshi coins in this level. Therefore I got a life for the last Yoshi coin.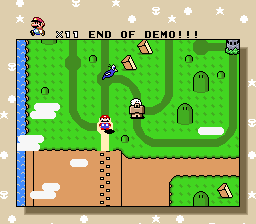 That's a small cutoff on the OW there (above the ladder).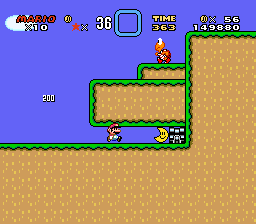 Even if this was the demo end level (which was like a real finished level), I think this 3UP Moon is too easy to get. Also, I'm not sure if it was intended, but there's no music in this level.
So, that's it. Other than these, it was a nice little vanilla hack, so good luck on fixing these.