Honestly, this hack needs a lot more work to be accepted here. No offense, but your level design was very basic and pretty limited, having only one, almost totally "built out" path.

But, let's see the screenshots now...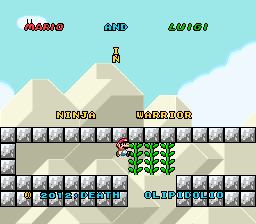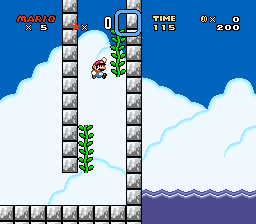 Not a really big deal, but the vines like these should connect to something, since they create a bit of cutoff this way.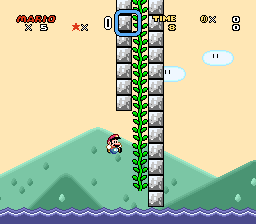 Since the totally normal looking water kills Mario (even though it was stated in a message box, it looks a bit weird), this jump is a bit too difficult for a firs level, I think. It's almost like counting all jumps pixel-by-pixel, and this is not the only way to make a hack difficult.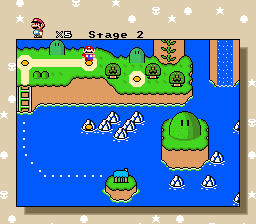 Again, not a big deal, but the Mario sprite position is a bit weird on the OW, he's a bit "higher" above the level tiles than he should be originally.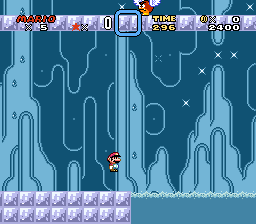 The cement block palette is not really the best.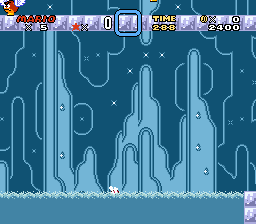 It's a bit odd that Mario can actually swim in "blue lava" here.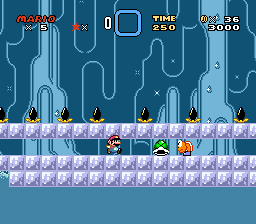 To be honest, this is a pretty bad level design element you've got here. You can't see from the end of the tunnel, what's going to happen, so you have to be very fast to actually survive the Blue Koopa kicking the shell. It's rather unfair for the player.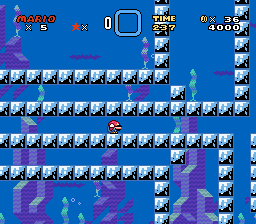 Also, building a level just out of cement blocks (which, I don't have to mention, have pretty badly chosen colors) is probably not the best idea. It's a pretty lazy solution.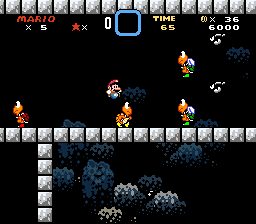 Bullet Bills coming out of nowhere. You should either use Bullet Bill shooters or generators.

I really advise you to do the followings before submitting another hack:
- Read the Hack Submission Guidelines
- Watch this video
- Read other hack submission logs
- Read AxemJinx's level design guide

Thanks and good luck.