New member, first post



This is why I come to SMWCentral in the first place so this is great news! Have yet to even really begin learning how yo use Lunar but I plan on spending a lot of my spare time making various SMW hacks and the first one I had in mind has intentional troll levels.

I think it would be a good idea to make some sort of competition for single level rom hacks to gain interest. Maybe?

Anyway, thanks to everyone who contributes to this site and I look forward to being an active member whenever i get the time

Posted by: Turbo86 -
I'll just see how this ends up. Could be good, could be bad. It's best not to jump to conclusions.

Would've personally liked to see some more experienced SMWC members take up the role for recognisabillity, but that leaves them more room to surprise me.
Posted by: Minuy600 -
People have asked a lot for Kaizo: medium...No one ever mentioned this. But cool i guess.
Posted by: Aguni_ -
Sounds fun but are people going to do it often?
Posted by: Pancake001 -
Se preparem para vir bastante merda !!! Meus ovos!!!

Posted by: Noob -
I would like to believe there's some strong foundation in this decision
Posted by: Koopster -
Yeah that works too Hobz. One's file bin is like their own little world of insanity, in a way
Posted by: Eminus -
just put them in your file bin
Posted by: Hobz -
syobon action smw remake when
Posted by: Pinci -
yeah.. Eminus has a valid point.. i think i could agree with that

I mean, there are so many ways the website could be improved that were already discussed earlier (improved kaizo hacks section, puzzle section, smb, smb2, smb3 sections). This new troll section seem just a sudden way to 'include' some dumb hacks and people to the site. I really have a hard time envisioning a full multiple exits quality hack submitted to that section to justify its existence.
Posted by: NaroGugul -
v That guy's idea is cleverer than adding Troll difficulty. Maybe this section can be visible for registered members only.
Posted by: 7 up -
Just make a world of insanity section for hacks, where people can share their shitty/troll/joke hacks without moderation. I am not joking

Posted by: Eminus -
Well this is certainly something.
Posted by: IanBoy -
I just had a glance over the submission guidelines and I find some hilarity in placing hacks that will "gotcha" you under a classification, it's like you're ruining it lol
Posted by: Koopster -
What the heck are troll hacks
Posted by: Koopster -
that's a broad stance, naro.
Posted by: idol -
honestly, creating this category is the stupidest decision ive ever seen from this site.
Posted by: NaroGugul -
Excited to see a category for this!

I think people get the wrong idea when they hear 'trolls'. Believe me when I say there's this untapped genre of entertaining, well-made hacks that mess with the player's expectations in creative ways.

It might not be for everyone, but I really enjoy these kinds of levels and I'm glad they finally have a place here.
Posted by: geckojsc -
Posted by: singlepat -
ok
Posted by: Ayami -
*eyes the comment section*
There's already quality comments it seems.
Posted by: Scrydan -
I sense YUMP
Posted by: 7 up -
People were actually wanting this?

Edit: I'm just completely confused more than anything. It's as-if this decision came out of nowhere.
I don't remember any threads being made suggesting this or staff tossing the idea around, just "bam, here's troll hacks!"
Posted by: Mogu94 -
lol
Posted by: Fullcannon -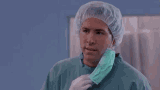 Posted by: yoshiatom -
fuckin yikes
Posted by: Samantha -