News
Pages:


1 2 3 4 5 … … 130 131 132 133 134 135 136 137 138 139 140 141 142 143 144

News: Mosts.
Mosts. Get your Mosts here. Fresh and white Mosts are here.

Voting

Discussion

How simply exciting! I can't wait to count the huge plethora of votes again! ... ...

Also, happy birthday Smallhacker. This line is null and void now.
Posted by: S.N.N. - - 23 comments
News: Member/Staff of the Month
Congratulations to Steven and Blumiere for being the member and staff of the month for July. Read more here!

And Happy Canada Day* to SNN!!! Click here to view a picture of SNN celebrating with his girlfriend.
*a.k.a. July 1 for everyone else It's not July 1 anymore



Also, if you are participating in the Tetris Attack Tournament, the first round bracket + rules are up. Click here to get the necessary information.

Note: By looking at the properties of most avatars all of you have, it seems a majority of them are under 100x100 pixels. Just to remind you, the avatar size limit is not 100x100, it's actually 120x120. Whatever it says in the profile editor is a lie.
Posted by: S.N.N. - - 23 comments
News: Tetris Attack Tournament + more
As promised eons ago, the Tetris Attack Tournament signups have begun. Join the fun here.

Also, SMWC now has a radio of sorts. Read more about it here.

(also, 300 000 is soon. only about -10 minutes* left. wewtz.)

* Lunarian minutes, which no one knows the length of

EDIT: Apollyon got it


R.I.P. Michael Jackson (1958 - 2009)
Posted by: S.N.N. - - 20 comments
News: oh by the way
we're about 2500 posts away from post 300000. whoopee celebration. on a more serious note about it if we catch anyone spamming during the likely-to-happen rush to get post 300000 we won't hesitate to give you a 72 hour ban as punishment. let's try and be decent about this, unlike whenever we hit a X000 user landmark.

now shut up about my lack of capitals and commas it's 2:30 am and i'm tired sleepy time now zzzzzzzzz

Edit: Yes I'm being serious about this.
Posted by: FPzero - - 13 comments
News: Aftermath
The bomb detonated. Find out more about it here.
Posted by: S.N.N. - - 11 comments
News: Night falls quicker than you'd believe.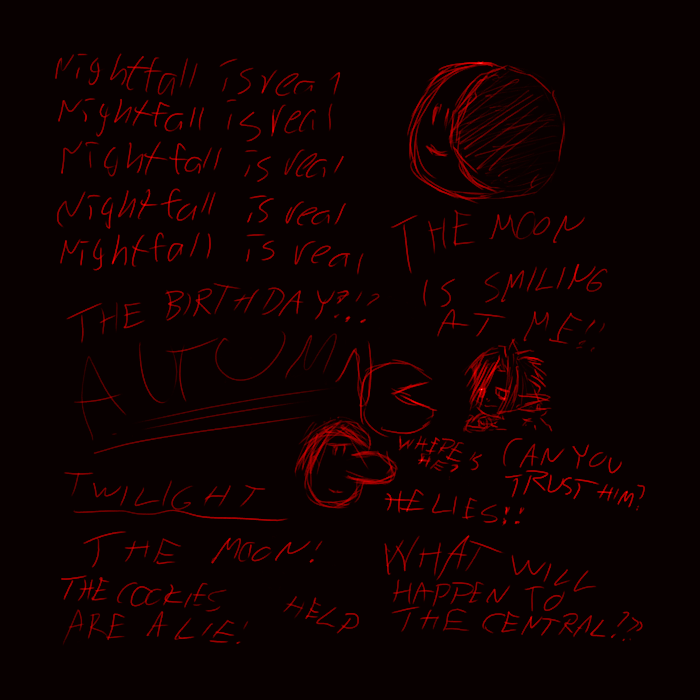 (16:20) (&AbSeNNt) don't worry - what's coming will be worth the wait
Posted by: FPzero - - 74 comments
News: File Bin
I just wanted to toss out a friendly reminder to old and new users alike that the File Bin (located in the side Menu, under the "Forums" option) is always available for use. Remember, it allows much faster uploading and downloading (i.e. these are direct links, as opposed to sites such as Rapidshare). You are welcome to upload as many files as you want, whether they are screenshots of your hack, SPCs, etc. to post on the site. Of course, you are not allowed to post ROMs, porn, etc. there. Same guidelines as posting links on the site, really.

Thanks. I hope to see some more use out of it.

Also, any questions about the site's recent downtime can be posted read about here.

By the way, stop pointing out the SMWiki is down! We know that it's not up anymore, and if you actually looked at the SMWiki backup thread you'd see this link.

Also, the Pittsburgh Penguins won the Stanley Cup! YES!
Posted by: S.N.N. - - 52 comments
News: The 40,000,000th page view!
Zone355

got the 40,000,000th page view!
Posted by: System - - 22 comments
News: C3 winners!
Did you win anything? Find out here!
Posted by: Smallhacker - - 5 comments
News: Small change
Now the latest 3 articles are shown on the front page, as opposed to just one.
Posted by: Kieran Menor - - 10 comments
Pages:


1 2 3 4 5 … … 130 131 132 133 134 135 136 137 138 139 140 141 142 143 144