News
Pages:


1 2 3 4 5 6 7 8 9 10 11 12 13 14 15 16 … … 144 145

News: I am Mosts


The SMW Central mosts have begun! Take a look at this

thread for all the information

you'll need!

Happy votin'!
Posted by: Tahixham - - 0 comments
News: I am Holiday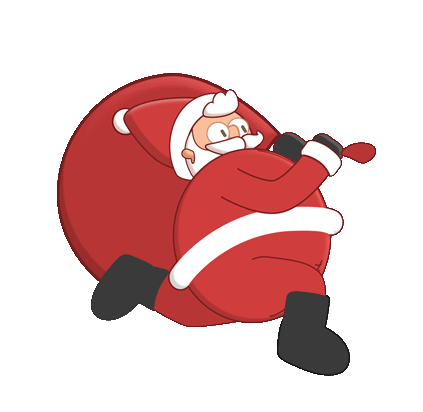 Hello, one and all! Your holiday names are now enabled! It's time for you all to dust off that Halloween username, and replace it with something less-spooky-more-festive.

Merry Festive.
Posted by: Tahixham - - 0 comments
News: HackJam Deadline Update Again
After being held at gunpoint by the villain bebn legg, the deadline for HackJam has been extended another two days: the deadline is now Monday, December 13th, 12:00 PM EST. Use this extra time wisely by destroying your weekend wth 72 hours of crunch time. Or just make a nice hot cup of cocoa and work at a reasonable pace.

Posted by: DeppySlide - - 0 comments
News: Updates to Hack Difficulty labels
After years of talking about it, months of planning, and thanks to the hard work and dedication of the admins and Hack section staff, it's finally happened: we are rolling out a new approach to hack difficulty for Kaizo Hacks, as well as a way for creators to pick multiple difficulty tags for their submissions

Read more
Posted by: Doctor No - - 0 comments
News: HackJam Extension + More
Ugh, all I see around here is nothing but candy wrappers. People gotta learn to clean their mess up!



...Anyway, the HackJam deadline is now extended to Saturday, December 11th, 12:00 PM EST! This will be our only extension for this event, so don't dilly-dally!

Want some music while you work? you've still got time to listen to all the Super Famicompo tracks! (Remember, votes are due December 5th!) And while you're at it, the music tourney is still going on two months later!

Even if you didn't submit anything, you can still vote for your favorite music here.
Posted by: DeppySlide - - 0 comments
News: Mr. ... Witchy?
Hey-hey!

Remember me?

I'm Mr. Witchy, and I'm here to bring some spooky and fun magic to our Discord server, via the medium of candy and gambling!

Want to know more? Take a look here!
Posted by: Mr. Switchy - - 0 comments
News: Super Famicompo 3 Voting
Super Famicompo 3 voting is now underway! Check the thread for details: https://smwc.me/1591561 Votes are due Dec. 5th!
Posted by: sincx - - 0 comments
News: HackJam Begins!!!!!!!!


You've made it: Jam Central Station, the central depository for all things Space HackJam. From the best seats in the house, you can peruse the production notes, find out about the filmmakers, check out the theatrical trailer, and look at a bunch of photos from the film.

Alternatively, you can read the HackJam rules over here. Remember, the deadline is Friday, November 27, 12:00 PM EST. Start spreadin that jam around!!!!!

Posted by: DeppySlide - - 0 comments
News: 🎃 KoopaCraft - Build Contest #2 🎃 - Deadline Extension!


Hello. Remember that we have a KoopaCraft? Cool. We have a building contest too, where you can build something haunted, it's really fun!

And the best part is... We've extended the deadline all the way up to the Halloweeeeeeen Day!

Look here for all the info!
Posted by: Tahixham - - 0 comments
News: The Questionable Level Design Contest 2021 Results are Out!
Here's a question for you... did you wake up this morning ready for the QLDC results? Didn't think so:

Questionable Level Design Contest 2021 - Results →
Posted by: AmperSam - - 0 comments
Pages:


1 2 3 4 5 6 7 8 9 10 11 12 13 14 15 16 … … 144 145