So yeah, this is basically my first attempt at a Super Mario World hack, called Super Sugar Land. At this point, it's pretty much a vanilla hack in terms of tilesets, so don't expect to see any graphics beyond palette swapped landscapes. I MAY use custom sprites later on once I've decided on what designs would best fit each enemy (and have sprites for them of course).
As far as difficulty is concerned, this will be a standard difficulty hack. There might be some spikes in difficulty at some points, but I intend for the entire hack to be beatable without the use of savestates.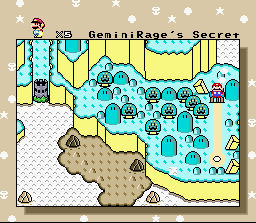 The initial overworld for World 1.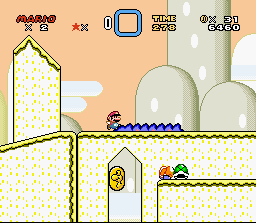 The first level, Vanilla Road. All of the stages in this game will be named after various sugary ingredients, treats, fruit, and such. I'm pretty sure I'm not the first to think of that, but meh...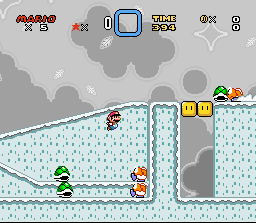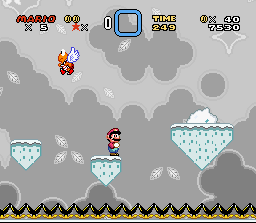 Second Stage, Cream Path. In this hack, just because a level looks white doesn't mean it's an ice level... unless it's stated otherwise.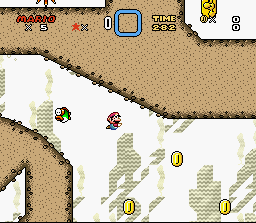 Milky Sea, an underwater stage. As you get closer to the castle, you must watch out for Torpedo Teds.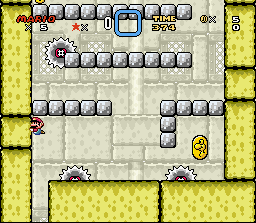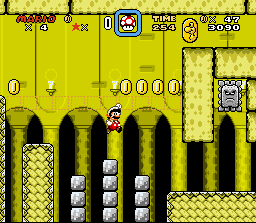 Wafer Castle. This level actually starts off underwater, then transitions to a typical indoor castle after the midway point.
I don't intend to spoil any more levels unless there's something really significant about them that should be pointed out.
I've got a long way to go before this hack is complete. Even I don't know how many stages there will be when I'm done, so there's no telling how long this could take.
I am open to suggestions as far as palette choices, so long as they don't clash with the level theme (For instance, don't suggest orange for a "Cherry" level).
--------------------