A big bump but with much updating.
First off, I will be getting to work on this hack, spending more time on it as I get it, don't expect it any sooner, but who knows... a demo could be done in a few weeks...
Second, I moved everything to a new ROM and added music, so I'm gonna
make some custom music
port music from other games in.

Third: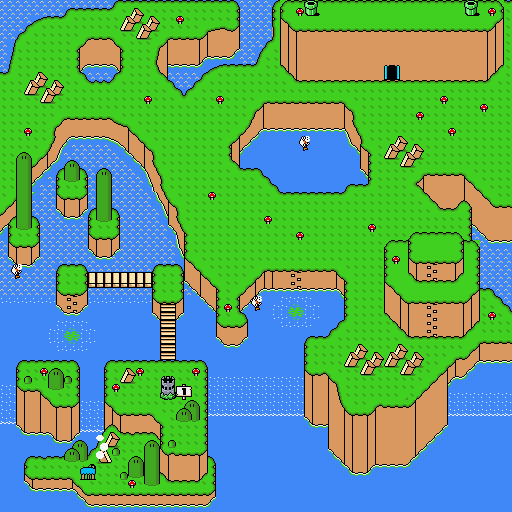 I just threw stuff in so you wouldn't get bored looking at an undecorated OW.

Fourth:

Just some GFX I made for the sprite smashable brick.
Fifth: I'm making a puzzle level, I'll try to make my levels more challenging now, since they've all been really easy so far. >.<
So... yeah. Nothin else to say.