Originally posted by Wormer21
I know this level is supossed to be like a Cave Story styled level but overused things aren't a good thing in hacks.
Not a Cave Story styled level just using a one of the enemies from Cave Story and not even the original graphics for that particular enemy either (Actually I've never played Cave Story I'm simply using Rolling because I saw a demonstration of what the sprite does on Sonikku's youtube channel and thought it would be a good enemy to use in a level that's all.).
Anywho I've finished the level here's what it looks like now. I've changed the palette because the background I decided to use uses a custom one. but here's what it looks like now that there is a background: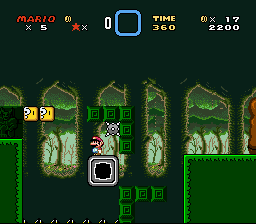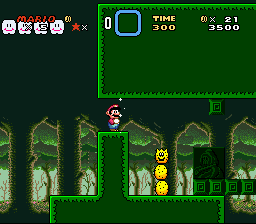 The mouth of that statue is supposed to be a door.. Do you guys think it's obvious that it is a door? Or should there be a message explaining it's a door or should I replace it with an actual door door or is it fine the way it is?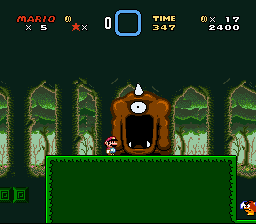 Anywho there's three of them in the forest area. They will take you to cave parts underneath the forest.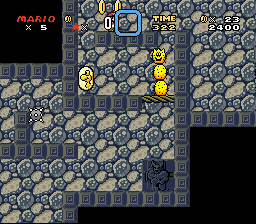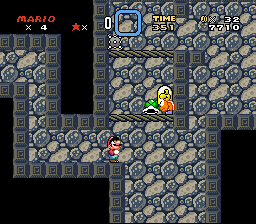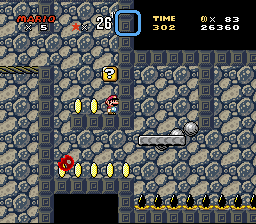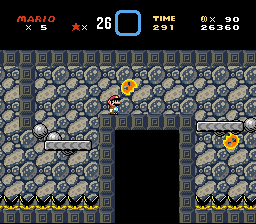 Anywho so again Henix I will update my .zip with the .mlws and stuff later when you're done with your SMWCPII level and actually have time to do the baserom stuff so for now I'm just gonna upload the .ips for other members of the team or non-members who are just spectators of this hack right now who wanna play my levels.
Anywho so here's the .ips for those interested in playing my level: http://bin.smwcentral.net/u/14451/Lost.ips
EDIT: Also eXcavator I've played your castle the level is good just a few things. For submaps 19C & 19D you need to go into the "Modify Main and Midway Entrance" screen and change the FG=C0 to FG=00(the one a the top of the list not the bottom) and BG=CO to BG=60. Also give the player more time by the time I got to the boss door I only had 49 seconds left on the clock. Other than that the level seems fine.
--------------------
My Youtube Channel
My Soundcloud