Posts by FamilyTeamProductions
Can someone tell me how to disable the sound that makes when you cut goal tape?
Thanks.

Phew,that was quick! Thanks,you're on my credits!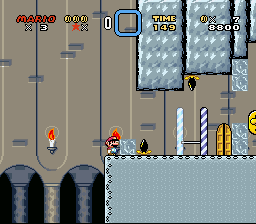 Is it too hard?
Well, thanks everyone!

what's that fireball in the title?
Here are some screenshots of a hack that my team was working on since November!
A screen of the first level.
ZOMG!,IT'SA CUSTOM SPRITE!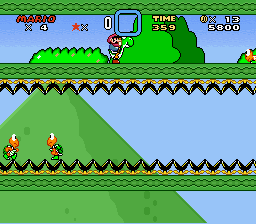 Another screenie from the first level.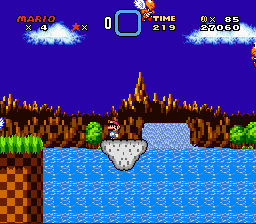 Green hill zone styled level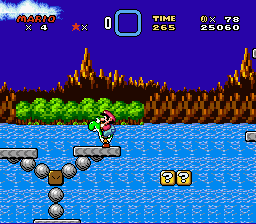 Same thing as above
8-bit fever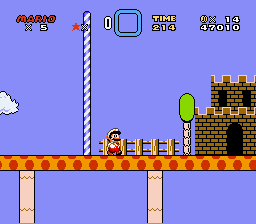 The end of the 3rd level.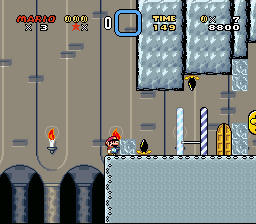 "Damn,how can I pass through those MUNCHERS

?"
Mario passes the midway point of the 5th level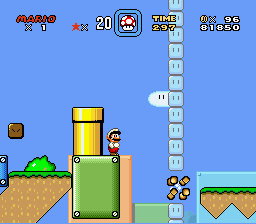 Another screenshot from the 5th level
That's it! Give your comments

!

Great tutorial! It helped me a lot!
Ok, thanks everyone, I've changed some palletes and replaced the green hill zone level
New first level background and palette.(Note that I just changed the grond pallete).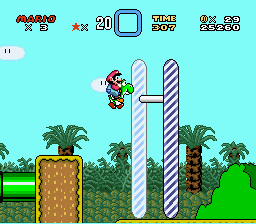 The level that replaced GreenHillZone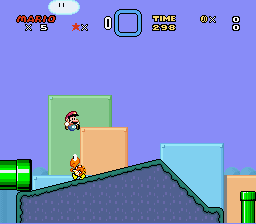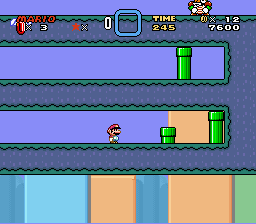 Nice tip GVS!But the second level is empty because I've killed all sprites

Yup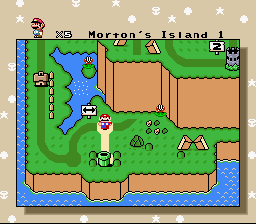 Thank you for the info

Thank you for your opinion

I liked your overworld, but there are some issues
If Mario climb to the top, he will fall, since the clouds aren't solid.
Mario head is cut by the OW border


want to play my hack, go to my files
What is HDMA?


Well... if you live in Brazil, like me, yup, they're SUPER RARE. In my whole life, I only found two girls wich liked videogames, But one just play NSMB and the other just play Puyo Puyo
Time Crisis
Virtua Cop
And, not forgotting,THE HOUSE OF THE DEAD
(Yeah,I just like Rail-Shotters

)