Posts by tcdw
4. Various weird videos
3. A lot of people talking around these forums
2. My parents
1. My best friends
Finally! After 8 years, I get it! "Best post layout"!

Though I am actually expecting "Best Musician" in before and now... 无心插柳柳成荫!

And thank you for that!
I think there is a line between simplicity and crude.

And minimalist design needs detail too (like these drop shadows in Material Design).

Microsoft's one is morely crude; Just some squares with zero real decoration isn't a good idea, at least to me.
It's useful when you want to use a linux program to do something and you are too lazy to boot linux, since it would cost some time.

But when things get serious, sometimes there are various minor issues pops here and there, which still has gap between a real Linux machine.

Personally, I am using macOS as my main software development OS, since it tooks everything in balance for programmers.
Since I got Best Layout in Mosts 2019, I decided to open layout request for a limited time (before C3 ends)!
Rules:
1. Follow the
rules
of official layout request thread
2. Layout may be finished after C3 ends
3. Though I would like fulfill most of requests, I still reserve the right of declining any requests with no reason
4. Don't complain
Request anyway!
Sure, after these years, your porting skill is really improved a lot!

I also figured out we have similar tastes with VGM lol
AddmusicK 1.0.X SPC Disassembler
With this tool, you can easily convert your AddmusicK 1.0.X SPC
back into MML and BRR samples.
This tool is not fully finished yet, since there are still some of AddmusicK 1.0.X SPCs can't be disassembled with this tool. However, for most of them, it works fine.
AddmusicK 1.1.X, Addmusic 4.05, AddmusicM, etc. is not supported yet, but it's planned to be supported in the future.
That's it, I think. I will add more stuff when I feel necessery.
The source code is avaliable
here
, if you are interested in.
Originally posted by LMPuny
I wonder how it will work with tempo changes/fades mid-song?
It will works correctly, since it parses the compiled binary code instead of recording what happened (note change, pitch change, volume change, etc.) like SPC2MML.
Wow, thanks for the manual. It's really detailed and colorful.

I think that's a way this one stands out from other games avaliable on this site!
Originally posted by TheMorganah
Yeah, I finished your layout. This post shows how does it looks like.
Usage:
1. Download all of your layout files
here
, unzip it, and upload all files you get into your File Bin
2. Set your post header into:
Code
<style>
@import url('https://fonts.googleapis.com/css?family=Ubuntu&display=swap');
@import url('https://bin.smwcentral.net/u/27479/TheMorganah.css');
</style><div class="TheMorganah-layout"><div class="upper"><div class="mask"></div>
<div class="content common-inner">
3. Set your post footer into:
Code
</div><div class="sign common-inner">Your sign message here</div><div class="buro"></div></div></div>
...and you can replace "Your sign message here" to your custom post signature.
4. Uncheck "Footer separator" in your profile
5. You are ready to go!
Your sign message here
Originally posted by TheMorganah
Wow, you did it (and it's great!)!
I'll give a try it after back from by travel.

I wonder if it's ok if i want to customize .css later (change image, post size, etc)?
Am i mistaken or does the layout expand the entire page?

I'm not complaining, it just drew my curiosity.
Anyway, thank you very much. :3
Yes, modifing the layout for yourself is fine. Also, the layout
does
expand the entire page.
Originally posted by Roberto zampari
Do you have plans to implement SPC dissassembly for non-SMW games in Addmusic (MML)?
No. Use
VGMTrans
and proper porting technique instead.
Originally posted by Roberto zampari
No. I always think understanding the raw data of a SPC file directly is more effcient and accurate.
Originally posted by Roberto zampari
VitorVilela must be proud of you.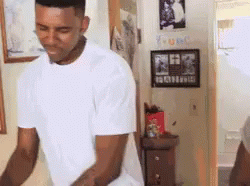 (restricted)
Originally posted by Giftshaven
I did run into an issue with reinserting the song since AMK was telling me that there were label loop redefinition errors. The remote command's also needed to be adjusted to what they were originally set to. Hopefully those can get fixed.
Yeah, it seems AddmusicK don't think they are vaild label loop usage, so currently you will have to swap some of them manually. I am considering a workaround for that.
(restricted)
I guess we should already have another 100%-vanilla hack that's well made, and looks like some other alternate-universe version of SMW.
Not sure if it's a mistake or intended, but I always think not having the reset button is better. In 95% cases we don't really need to clear out the entire form and re-input everything again; for the rest 5%, just refresh the page should works.
I have some bad experience with reset button in various websites; when I filled a form and just want to submit, I accidently hit the "reset" button,
then everything is gone
. Even worse, some website's submit and reset button are inverted, and it's just annoying.
Though
I am not fully against the reset button thing
, a confirm is always nice.
Also this explains better than me
(restricted)