Posts by Darkrai
What happend to the site? I had to make a new account, did "DA BOOM" happen?
---
yeah, I had to reregister.
---
I know I'm a noob, asking this, but:
How do you post Sreenshots?
---
Can I get some super princess peach music as a patch?
That would be really helpful.
---
This Pwns, man. I want my bro to try this.
---
That sounds cool. I think that would be a good idea.
Any way. YOU ARE AWESOME BOINGBOINGSPLAT!!! I mean come on, your good.
---
When I try to load it on to the rom, It says "It is still stored in 3bpp format" or something like that. What's wrong?
---
I think a true hacker would try to finish his hacks, no matter what!
But still it is your choice...
---
oops forgot to do that... :3
Thanks.
---
yes I'm anouther noob needing help with it.
Ok im trying too insert the giant blue shyguy, so here is what i did
1: put sprit tool and the rom in the same folder.
2: made a txt shyguy document which says: 36.giant_shuyguy_blue.
3:Spritetool cannot find the cfg file! it is in the same file as the txt!
what is wrong?
---
oh, Thanks.
I have'nt been hacking for a while now, and yeah you know, forgot some steps.

Edit: Is there a way to get more than just one sprite in the same level?
---
if you remember Det. Mario and the AA, Yea that was a crappy first hack. But now i would like to present my new hack!
No story yet, but i got some screenshots.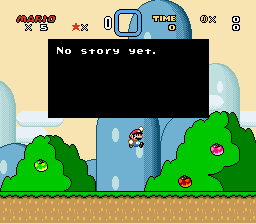 Yea just shows That I have no story yet.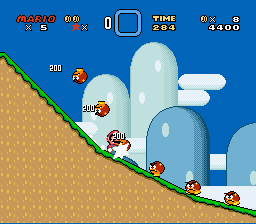 Knock em all down!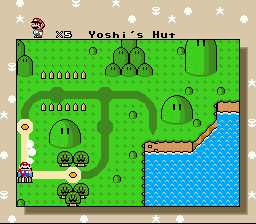 The first overworld, Yoshi Plains.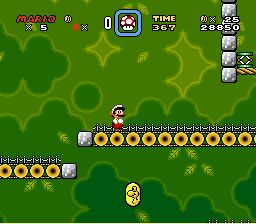 How do I get that yoshi coin?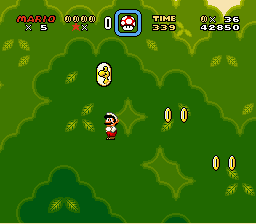 Oh man now it tells me there are invisable blocks!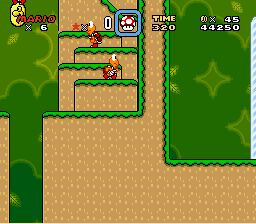 Oops, Missed.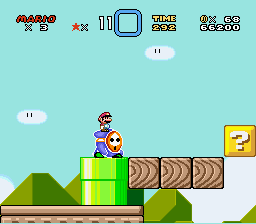 Yay! Free rides!
Thats all there is, story ideas are accepted.
---
What do you mean to many cement blocks?
I do not know how to fix those cornors,
And I do not know how to fix the shyguys palette, yet.
And am I sopposed to edit the intro level?

Edit: Don't worry, it has well balenced enemies.
---
oh that? that is just a small bridge part.
Its just "floating', you might say.
Edit: I tried with the corners, I just said its wet land for now.

Off-topic: I typed this on my Wii
---
Like a non rideable shyguy and a ridable.
---
How Do i put more than one custom sprite in the same level?
Like A snifit and giant shyguy?
---
Yes, i tried that, but when i inserted the second sprite, the first turned into a fuzzy falling from the sky...
---
Wow, Nice job Supertails! Very nice, But... How do you make exgfx? I would like to make some, But yy is confusing. I cant even color. :3 Pm me if you can help
---