Originally posted by Giant Shy Guy
Because Spongebob recognize's Squidward's pain, meaning every time he drives Squidward insane HE KNOWS HE'S DRIVING SQUIDWARD INSANE, and continues to do so.

Mr. Krabs knows that Squidward hates his job, yet he keeps Squidward as the cashier instead of being the cashier himself and letting Squidward, say, play some music for the customers.
Food for thought - if you can call it that
Originally posted by Giant Shy Guy
What? Stimpy never (to my knowledge) ever makes you feel frustrated at him. This scene has Spongebob completely disregard Squidward's feelings, and selfishly asking if he can join the lodge after getting kicked out. The writers think this obliviousness and naivete is supposed to be funny, and is supposed to make the viewer like Spongebob. It's not the fact that his character is a total dumbass, it's the fact that he's a jerk as well, being passed off as "lovable". It is far from the degree of obnoxious obliviousness that happens in the frequently deemed "worst Spongebob episode", A Pal For Gary, but it still is frustrating, especially how we're supposed to see Spongebob as the "good guy". It's hard to take Spongebob's "I didn't realize how much this lodge meant to you" seriously when the rest of the episode (and the series) makes a tired joke out of it.

The thought that counts - a bunch bullcrap when it's empty and brainless.
Well, true. It would be nicer if Spongebob would
clam
up in situations like that
Originally posted by Giant Shy Guy
The sock escapade isn't shellfish nor selfish, but it still is far from being sincere. Spongebob and Patrick show no sympathy for Squidward in the episode, and they NEVER acknowledge that they have done something wrong. If they did acknowledge their wrong they wouldn't have messed it all up in the end. But they do.
Let me summarize that.
Originally posted by Giant Shy Guy
Spongebob isn't being shellfish or sincere. They don't feel pity or realize wrongdoing. If they knew how moral their actions were, their ridiculous plan would have worked!
That's like saying that Zambia couldn't get to space because they had bad ethics, rather than the fact that they had barely any money or knowledge of space. In a word, absurd.
It's something Spongebob would believe.
Originally posted by Giant Shy Guy
Originally posted by Dipalon
Humor isn't the same for everybody, and for most people, it isn't even close. I feel that that part of the episode was somewhat funny (because faaaaaaaail) but you don't exactly seem to find it so.
Did I imply otherwise? And of all places to call out on what I find funny, that scene is what you pick.
Originally posted by Giant Shy Guy
Originally posted by Quote
[knocks on Cephalopod Lodge door]
Brother Roger: What is it? Oh, it's you two.
SpongeBob: We just came to explain that Squidward had no idea that we followed him to the lodge. So, it's not his fault.
Patrick: Yeah. Not his fault.
Brother Roger: Then who's fault was it?
Patrick: Was it my fault?
SpongeBob: No, it wasn't your fault, Patrick.
Patrick: Thanks, SpongeBob. And it wasn't your fault either.
Brother Roger: Well, if it wasn't your fault, and it wasn't Squidward's fault, who's fault was it?
Patrick: Uh...maybe it's your fault.
Brother Roger: Squidward is never allowed in this lodge again!
Was I supposed to laugh?
There - proof that you implied otherwise.
Originally posted by Giant Shy Guy
That scene connects to what I said above. Spongebob and Patrick do not give two shits about Squidward, and this obliviousness to what they did is meant to be taken funny by the viewers? Seriously? The writers have shown that they think that obliviousness is supposed to be funny and lovable. It isn't when the character is flanderized to the extent of unlikability. Again, this is ain't A Pal For Gary but it's still a baffling and frustrating scene, and ultimately pointless when it doesn't even jiff a laugh.
I've already stated that humor is relative, but I agree that the scene isn't very entertaining. As for Spongebob and Patrick 'not giving two shits about Squidward', I feel I've already said enough.
Originally posted by Giant Shy Guy
Originally posted by Dipalon
How exactly is the initiation 'terrifying'?

Don't forget, he'd done a similar initiation when he joined the Lodge in the first place, so why is he scared of something he faced before and dealt with successfully?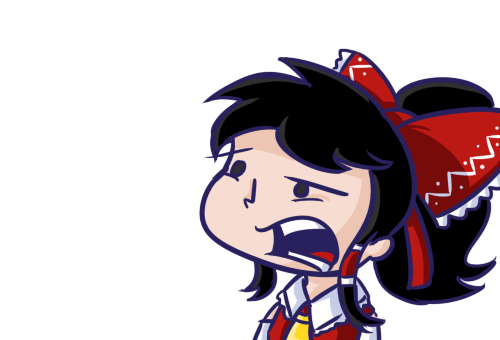 Are you seriously asking me to explain pain and sensivity.
In the episode, Squidward says "I'll never forget my initiation ceremony" with a
smile
on his face.
He
SMILES
while he says it - he's remembering his initiation ceremony
FONDLY
. He's not worried about the new member - he doesn't even flinch when the guy gets stung. Just after he gets stung, everybody cheers, like it's no big eel. Everybody. When the guy gets stung, he looks at the affected area nervously, and that's it. No scream, no crying upon being stung, only some wincing. The guy who gets stung reacts as if something cod was placed on his forehead.
Originally posted by Giant Shy Guy
I was talking in informal language ?_?
Don't read into cuss words
I wasn't reading into cuss words, I was saying that he was legitimately trying to fix the trouble he had caused. That's not something a bitch would do, in all senses of the meaning.
Cephalopod Lodge would be a much better episode if Spongebob and Patrick were replaced with dogs wearing helmets.
Originally posted by Giant Shy Guy
Originally posted by Dipalon
That sounds sort of like Ren and Stimpy, doesn't it? Ren is mean-spirited towards Stimpy, Stimpy is an idiot, so on and so on.

If you don't like the show for these reasons, do you like Ren and Stimpy? They have the same 'problems', so what makes them different?
I don't think you understand what I mean by mean-spirited. Mean-spirited is, for the most part in western cartoons, is the cruel treatment of characters that do not deserve it, sometimes with an implied or blatant moral that leaves the viewer mad rather than satisfied. Ren & Stimpy's dynamic and relationship with each other has been done to death so much in all sorts of media that it's a cliche in itself - the smart guy and the dumb but lovable guy. What differentiates all of these other twosomes from the monstrosity that this show is? THEY MAKE YOU LIKE THE CHARACTERS. Whether they obviously love each other through thick and thin, or completely hate each others guts but mutually respect each other's talents, successful iterations of these characters make you like both characters.
See "Ren Seeks Help". Enough said.
Originally posted by Giant Shy Guy
Spongebob and Patrick are undeniably unlikable. This is Season 6 of Spongebob - by this season the writers have shown they're jaded and don't know how to make a likable character if they tried. Squidward is arguably the only character left in the show with some likability left in him, but despite that Squidward is a bad character in itself. He's nothing but a loser in the show. The writers actively make it known that Squidward is a loser, and they want you to root for the characters making his life miserable.
Here is what I'd say is a big problem with your review. You say the characters are bad, and you keep saying they're bad through the review. Here, for example.
Originally posted by Giant Shy Guy
Patrick is never a good sign. He has been flanderized to be a total dumbass and a jerk. He isn't the slow-but-lovable starfish we knew. Nowadays he exists to annoy someone, whether it's another character or the viewer. So Patrick is somehow in this episode, helping Spongebob uncover the mystery of Squidward's happy day, and will follow him to wherever he's going.
You say Patrick's a bad character, and you explain why he is, but you don't give us evidence that he 'has been flanderized to be a total dumbass and a jerk' until much later. You give us the "Why Spongebob and Patrick are bad characters",
now
give us the "what for".
Originally posted by Giant Shy Guy
Just goes to show how jaded the writers are when the main character they're trying to make you like ends up being the least likable one. (Well not really - the least likable character is Krabs)
I feel that who they're trying to make the main character (and who is the least likeable character) is a matter of opinion. For example, I think Squidward was the main character in the episode. Think about it - it was all about
Squidward
being part of the titular Lodge,
Squidward
being kicked out,
Squidward
having to tolerate his neighbor's antics, and
Squidward
going along with a plan to get him back in the lodge. Spongebob and Patrick are greatly involved in the plot, too, but that's like saying that the main character of the original Star Wars trilogy was R2-D2.
Originally posted by Giant Shy Guy
Also this:
Originally posted by MercuryPenny

What?

Ren and Stimpy took it past the line twice leading to humor. Spongebob nowadays just is so grotesque and asinine that it just becomes tasteless and stupid.
The Ren and Stimpy
Adult Party Cartoon
, anyone?
Originally posted by Giant Shy Guy
I was talking in informal language ?_?
Don't read into cuss words
Originally posted by Giant Shy Guy
So Squidward basically calls himself out by acknowledging these two dipshits who somehow got pass the security that involves a complicated tentacle handshake.
Originally posted by Giant Shy Guy
And you know what annoying little dipshit of a bastard Spongebob says?
Do you have any idea how offensive that is to me?
You have a
full alphabetical list of all SMWC members,
there is no excuse.
You wanna know how offensive that is?
That's as offensive as me reviewing a Spongebob episode and referring to Spongebob as "Giant Shy Guy". That is precisely how offensive it is.
Oh, and one last thing.
Originally posted by Hobz
However, some of the episodes in early season 4 (can't think of any specific names) seemed to forget the context to these escalations and just seemed to downgrade to "lolsorandum" territory, only including these surreal elements because it's expected of them.
That sounds similar to
Black Hole
where Ren and Stimpy get sucked into a black hole and survive. Whilst mutating, they climb a mountain and find a pile of smelly left socks. Then, they have to get on a bus to New Jersey, but they don't have enough change. However, it turns out that they did have enough change, and Stimpy finds a solution to the problem - he implodes them both.
You just go "What."
--------------------------------------------------
Summary for the Staff
I dissect Giant Shy Guy's reply to my post and relate Regular Show to Ren and Stimpy, further explaining my first post as well as adding some new ideas.
--------------------
Try
my Kaizo hack!
I am a
Bug Tester, Play Tester, and Proofreader.
Will accept other hacks.
Currently Testing: Nothing!
PM me if you want your hack tested.