Posts by Poppy
is there a simple way to change when the yellow switch palace appears and gets destroyed? Same with stars and castles
here's
a link to hyper mario 1-5 for the people that were asking
also does anyone have a link that 'ossan mario' hack that leomon posted?
i was actually looking for the hack featured in that video but ossan mario still looks pretty nice, none the less
i'm gay
i'm so gay i can't function in life i just keep thinking about hot guys all the time someone please help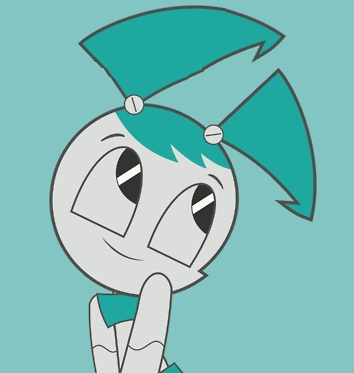 (restricted)
i was gonna say ban magamon but apparently that's already been done

gj, smw central (took you long enough)
to become an admin by the end of the month

just wait and see
tfw no longer qualify for best newbie

at least im pretty
1) Leomon, Nameless, leod
2) Y.Y.
3) 6646, Alcaro
4) leod
5) Qwoll
6) worldpeace
9) Qwoll
10) worldpeace
15) Roberto zampari
16) Rameau's Nephew
17) Rameau's Nephew
18) Leomon
20) ThePat545, Qwoll
23) MrDeePay
24) Hawthorne, Leomon
25) MrDeePay
26) Lightvayne
27) Torchkas
28) Nameless
31) idol
35) Leomon
39) Qwoll
44) Rameau's Nephew
45) leod
46) Nameless
47) Ixtab
48) 86347
50) 14495, 13496
55) Leomon

idk about the rest yet
my gf got me a capybara stuffed animal, a sketch pad, and a pack of "manga-comic pro" pens. my parents got me purple rain on vinyl (💜💜💜), a purple rain poster (💜💜💜💜), the hamilton musical on vinyl, a captain underpants book in spanish, a thermos, and some nice clothes.

tfw you now own three copies of purple rain :~)
Originally posted by Hobz
i hear it's highly overrated
it definitely is. it wasn't something i had asked for but i still appreciate getting vinyl, especially a box set, nonetheless
tfw bae is over 1000 miles away and you also need to babysit your niece while your parents go out to dinner and you don't even have a TV to watch the twilight zone marathon

such is life
though i'm not an aries, unfortunately
GHASTLY LABORATORY v1.1
hopefully this isn't worse
making a good, complete hack with eight or so worlds is probably one of the hardest tasks when it comes to super mario world hacking. there are so many factors to consider when you're hacking such the difficulty curve, making sure you have enough ideas for eight worlds, making the hack feel cohesive in general, and so on. it's no surprise that most hacks never make it out of the demo phase. the amount of stamina, motivation, and creativity required is staggering. that's why i'm always impressed by hackers like alex no and bandicoot who manage to churn out multiple full length hacks within a fairly short period of time and yet are still able to maintain decent level design. i've been working on a hack for nearly two years now and i've only managed to complete the first two worlds and it's completely vanilla, no less. i would love to finish it one day but, at this rate, it seems like it would take about a decade to complete. i suppose that would mean i would have to deal with some of my issues with perfectionism first though.
everyone will have a randomized avatar now that leod broke the first rule of being a good magician and revealed the secrets behind his magic
uh i just realized i submitted the wrong map16 page with my level. is there any way to amend this without getting a penalty?
i've spent nearly half of my life so far browsing smw central someone please help me leave