Posts by Kc1336
Thanks for the feedback guys, it really does keep me motivated!
Quote
Have you ever considered producing EDM tracks?
I have a house/dance track titled 'Derpdance' and a Dubstep track called 'Too late' up on soundcloud too, but that was kind of a phase I went through, I found an enjoyment in creating video game music soon after that and stuck with it, but I may get back into some EDM stuff in the future.
Quote
Any way I could download or buy this?
I've never thought of having my music up for sale, but you've made me think I should start doing that or up for free download (at least for exposure), I'll get back to you on this very soon.
Quote
what program/samples/VSTs do you use to produce these?
I use mainly Pro Tools 8 with a nifty little plugin that came with it called Xpand2 for most of my samples, although there are a few here and there that I have taken from external sources and heavily edited. I also use Reason 5, as that program has some very nice sounding samples.
Again guys, thanks for the feedback, as it really helps me keep motivated in creating music, it's something I really enjoy and I'm happy people are taking time out to listen to my creations.

--------------------
Creator of:
Super Mario: Buried Treasure
The Haunt
Jigsaw's Test
ShadowFire: Not bad, I hear some great stuff idea-wise in there, I can't help but wonder what it would sound like at a faster tempo though, seems like it needs to drive a bit faster in order to keep the sound I imagine you're after. I like the melodies.

Here's a new tune I've been working on for the last few days, with a puzzle/platform styled game in mind:
Jollymate!
--------------------
Creator of:
Super Mario: Buried Treasure
The Haunt
Jigsaw's Test
Originally posted by Jimmy52905
Been working on this for the past few days. Required a shitton of revising to get it to sound right but I'm pretty happy with the way it turned out.
Original - "To the Starry Sky"
Absolutely love it! Very inspiring and beautiful in every aspect. I really like your compositions.
Here's something I'm working on for a new game me and a couple of guys have started working on:
It's Alright!
Not quite sure where the track will be featured in the game as its still very early in development.
--------------------
Creator of:
Super Mario: Buried Treasure
The Haunt
Jigsaw's Test
Hello my old friends! I've finally got around to creating my own thread for my music so I'm gonna take this opportunity to tell you about my commissions:
Since I've had a few requests in the last month or so I thought I'd let you know I'm starting up commissions again but starting them really cheap (from $10). If you want some music for your hacks/other games and don't have lots of cash, I'm your guy. I want to help push you by producing top quality music at a much cheaper price and not to charge excessive amounts only for my benefit.
Here's a few links that may or may not interest you:
My Music
Commissions
Application form (Shows my rates at the bottom)
Email:
[email protected]
I'm also gonna post updates on tracks I'll be working on in my own time here too mainly for feedback and critique.
Cheers guys!
--------------------
Creator of:
Super Mario: Buried Treasure
The Haunt
Jigsaw's Test
Hey guys, I'm back again with a new piece of music, this time its more of a remix and not an original (note the title). I've been working hard on commissions lately and thought it was about time to start up a new piece.. this is the result in that.

I'll probably put it up for download within the days to come, enjoy!
"Quoted"
Any feedback/critique/thumbs up/thumbs down/cake is welcome!

--------------------
Creator of:
Super Mario: Buried Treasure
The Haunt
Jigsaw's Test
Thanks guys!
Wow, I'd never even known about that Polaris Remix, I noticed we both use sound effects in our tracks, that's awesome, I gotta say, I like his a lot!
--------------------
Creator of:
Super Mario: Buried Treasure
The Haunt
Jigsaw's Test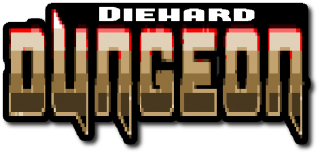 Hey guys! I just recently finished composing the soundtrack for Diehard Dungeon by Tricktale and I'm sharing it here for all to listen to.
I had a blast composing it and made a good friend doing so. I also learned a few new tricks and overall an awesome experience with new tools and instruments.
So here's the Soundcloud set link:
The Music!
You can get the game and follow updates/info here:
The Game!
The game itself has been around quite a few months but in the last few days has had some major overhauls and features implemented. A download link for the game's soundtrack should be up within a couple of weeks, if not, I give you the permission to bug me about it.
Any feedback whatsoever is welcome as always!
Cheers!
--------------------
Creator of:
Super Mario: Buried Treasure
The Haunt
Jigsaw's Test
I'm not actually part of the team, I was hired by them to create a custom soundtrack as the game was using Creative Commons Attribution License and didn't loop very well. As for the music being up for download, I'll post a link once I got the tracks up.
--------------------
Creator of:
Super Mario: Buried Treasure
The Haunt
Jigsaw's Test
(restricted)
@ShadowFire
Pretty cool re-instrumentated version, one thing I would work on a little however is the volumes of the tracks, things like bringing the main melody down into the mix a little and having the drums and rhythm sections cutting through slightly more, this will make it sound much more exciting. Other than that, I like your instrument choices!
@boo block
I find myself enjoying this type of music the more I listen to it, although I'm not a true fan of it, I can certainly feel the excitement of the broken up rhythms but because I don't listen to this type of music very often, I can't really give much feedback other than maybe having the complete drop in music parts a little less frequent as, to my ears, breaks up the beat a little too often, other than that, great job, I'd like to hear more!
..and here's my thing:
Goofymate!
--------------------
Creator of:
Super Mario: Buried Treasure
The Haunt
Jigsaw's Test
Was very happy to help man, was nice to talk to an old friend too! I wish you all the luck in the world and as mentioned before, if you need anything, just ask!

--------------------
Creator of:
Super Mario: Buried Treasure
The Haunt
Jigsaw's Test
Hey guys, I'm back with a full original track finally! I've been pretty busy in the last month or so with a couple of game soundtracks, but I decided to give my self a few days off and compose something that's been in my head for a long time!
Crystal Chills
Hope you enjoy as I did composing every part of this piece, and any feedback is welcome as always!
--------------------
Creator of:
Super Mario: Buried Treasure
The Haunt
Jigsaw's Test
Hey guys, so I've finally discovered and realised the benefits of AudioJungle, if you don't know what is, it's basically a place where you can put music for people to buy for a small amount to use in whatever they need it for. Audio Jungle take 50% of the taking, but that becomes less and less the more you make. The cool thing is that anyone can download it so you might even make a pretty penny in the process.
I've decided to put my first video game project up to buy, each track is only around $13, they loop completely seamlessly and you can do whatever you want with it, so that's pretty good if you ask me, considering I usually charge around $40 per minute of track when it comes to commissions.

I'll be putting more tracks on there as I got such as newer pieces that are on my SoundCloud, but for now, here's the link to the songs if you guys want to use them:
4Squared
The "Audio Jungle" watermark is removed and the quality is much better when you buy the track too, so don't worry about that and even if you don't want to grab a track or two, there's nothing stopping you from listening to the tracks here:
Have a listen!
Cheers!
--------------------
Creator of:
Super Mario: Buried Treasure
The Haunt
Jigsaw's Test
Originally posted by Snow
I have to say, while major companies/etc may easily be able to pay $40/track, yeah, that does sound like something most of us indie game producers probably can't afford. Keep it in mind that a lower price could lead to a higher profit there in the end.
I started at $30 per minute and a lot of indie developers mentioned that it was super cheap for the quality, so after a few projects I upped the price slightly and still they see it as a cheap price, but people vary and of course I've had people turn away at the price but, you just gotta put a price on your time and I think $40 per minute of track is pretty reasonable.

The thing with AudioJungle is, they put the price tag on, not the author. I understand the whole bandcamp thing, but that's usually just for digital album sales for hearing pleasure and not use for games.
The whole loop thing that Axem mentioned, MVS pretty much answered it, there's other ways that involve thing like having the song play, then at a certain point looping back to the end of the intro, but that's all to do with coding it in the game.
Thanks for the feedback guys, I really appreciate, any and all, good/bad

--------------------
Creator of:
Super Mario: Buried Treasure
The Haunt
Jigsaw's Test
♫ Case's Music bits! ♫
What is up everyone! So I've come to the decision that I probably need a 'dumping ground' if you will, for my music things seen as though this has become my main thing nowadays. I've managed to land myself a gig in the industry as an indie video game composer and it's going pretty smoothly so far! I thought I might share some of my work with you guys and maybe start up a mini Q&A thing in here, so if you have any questions or anything else you wanna ask, fire away!
Anyway, onto the music stuffs..
A bit of a random thing to start with, I was in a very Banjo-Kazooie / DK64 mood and luckily enough I got talking to Grant Kirkhope at the time:
Goofymate!
Following on from that I went and chilled for a while:
Crystal Chills
Grab a coconut cocktail and watch the hula girls! oo la la:
Tropix
And two of my oldies but personal favourites:
It's Alright!
High Spirits
I'll update this every once in a while with new tracks as they come.
--------------------
Creator of:
Super Mario: Buried Treasure
The Haunt
Jigsaw's Test
Yeah, he's originally from like 2 or 3 miles away from where I currently live and I just broke the ice with some Yorkshire slang haha, he's a great guy though, I often speak with him about 'normal' everyday stuff rather than just composing as I imagine it gets a little samey.
Thanks for the comment!
--------------------
Creator of:
Super Mario: Buried Treasure
The Haunt
Jigsaw's Test
Bandcamp is such a wondrous thing!
So I've now got my track on bandcamp that you can buy for $2 each (£1.30, 1.50Eu) with that price you are buying a piece of music that you can use for anything, be it games or just to listen to. All I ask for is to be credited.

Hope you guys enjoy the tracks and I'd love to hear one or two of them in a hack sometime, that'd really take me back to my hacking days. :3
Bandcamp link
I'll be putting more tracks up eventually too so keep an eye out!

--------------------
Creator of:
Super Mario: Buried Treasure
The Haunt
Jigsaw's Test
Hey hey, so as some of you may already know, I landed a job in the indie music scene and now compose for various up coming games, but also take commissions every once in a while. I thought I'd make a thread to show off my previous works and hopefully inspire people (that's my biggest goal) and get people interested in making music!
My Soundcloud page is the thing I used most for updates and feedback/community stuff and I'd definitely suggest making one if you are interested in composing as a hobby or career.
Soundcloud
Bandcamp, on the other hand, is a great place to put music up for download and for sale for people who want to do that kind of thing. The site is very customisable and is easy to navigate and upload. Here's mine, there's a bunch of tracks that can be bought for a cheap price if you need anything for your games/anything else.
Bandcamp
I'd love to hear your guys feedback on anything you hear!
--------------------
Creator of:
Super Mario: Buried Treasure
The Haunt
Jigsaw's Test