Posts by Roto-disco
It seems to me that this policy is sort of like the honor system. We don't have to be completely clean, but we also don't want to go completely insane. Spewing profanities left and right.

I think it's a fantastic idea!
Originally posted by Eminus
Originally posted by Ersanio
Originally posted by Eminus
Like, a staff member who knows they suck and they feared that anonymous feedback system would cause them trouble so they broke it.
The staff member must *really* suck if he goes to such lengths. :P
Originally posted by Veck
...nah, just blame Kieran.
on a second thought, said sucky staff member could've been him!!!
Oh my god!!! It all makes sense!!!
Kieran wanted to protect his own reputation because if he gets kicked out the site would fall! That's so nice and thoughtful of him, he broke the staff feedback system for the good of the community

... What a humble guy.
but it was useless because if he gets killed, kieran's grandparents will just adopt one of the current admins and thats it
(restricted)
As many of you may be aware, the United Kingdom recently held a referendum on whether they plan to stay within the E.U or leave.

They voted to leave by a 51% to 48% margin.

So, I ask all you humble SMWCentral-ers what you think of the decision and why?

BEGIN!
I've found that there is a time and place for memes and/or jokes.

I believe that it has reached the point of "spam" when there is either a certain seriousness to a topic, and that adding a meme to it would be unnecessary and unhelpful, or when someone just enters a forum topic to post random bullshit.

Otherwise, memes and jokes are no harm no foul, in my opinion.
Currently listening to Time by Pink Floyd.

It's a classic, alright!
That's a tough one...
Gonna have to go with Donkey Kong Country 2. First video game I ever played, and is easily still my all time favorite... Therefore I've got mixed emotions about forgetting it :< But then again, it would be pretty rad to re-experience the glory that is monkeys saving their island.
I don't get why cartoons need reboots anyway. Just play the original show on the network. You can never beat the original.
Why, hello! The name's Adam! While I'm not completely new to the site (I've been somewhat affiliated for the last five years or so), this is a new account (since my previous I hadn't used in years). I am an audio engineer in training, and SMW hack let's player. I'm not the greatest at hacking, but I hope to one day be. I look forward to beginning a closer relationship with you all, and this site which I hae neglected to become truly active!
Originally posted by Kixune
Adam, are you the Adam from "the tales of Adam"? I never finished that comic, maybe I should now

What, I... No, no NO w-where did you get that idea, hehe... I've n-never heard of your silly comic heheheeeeeh...

Lemon tea, now that is my casual drink of choice. It's just so smooth , and lemony, and liquidy (hopefully).

This is honestly the most intellectual conversation I have taken part in since the war of 1812.
I wouldn't "buy" you... But I could SELL you to the great Barren O'Beef Dip and make a quick buck.
... Tell them you have no interest in the military?
Can we all just take moment to acknowledge how bad the movie "Trolls" is?
Then keep telling him no.
Lightvayne, oh Lightvayne, what are the answers to life's mysteries?
Originally posted by ThePat545
Originally posted by Adamatrix
Can we all just take moment to acknowledge how bad the movie "Trolls" is?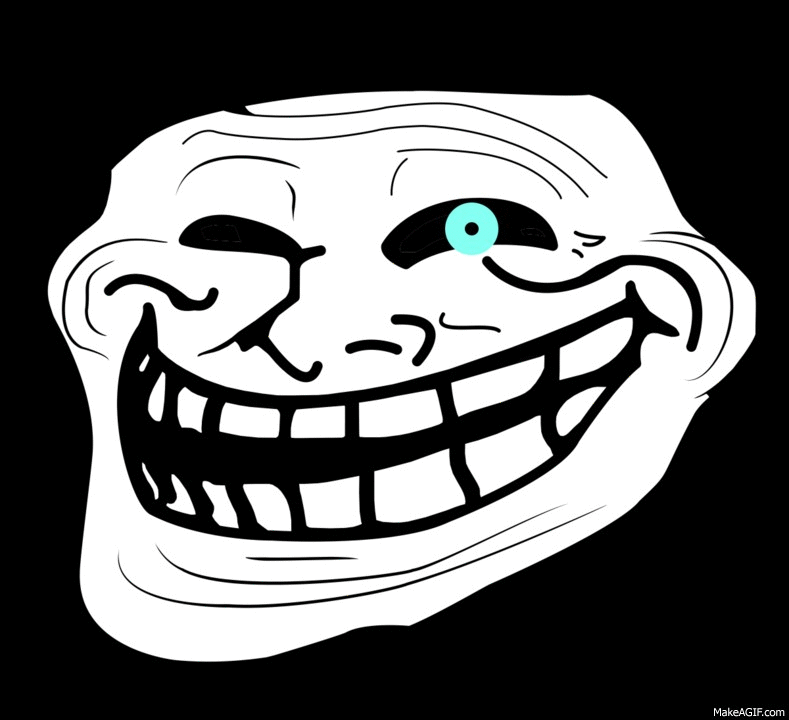 Excuse me, sir. But that is no movie.
I know of a few bootleg internet memes. As well as some Titanic bootleg that came out in the early 2000s for VHS. Yeah, it was pretty great.
Originally posted by AntiDuck
Originally posted by Adamatrix
I don't get why cartoons need reboots anyway. Just play the original show on the network. You can never beat the original.
Don't you get it? It's all about the money, to use any means to attract money, whether it pleases other people or not. It's all about themselves, It's all about becoming a "money god."
Believe me, very well aware of the money grubbing nonsense of many moviemakers, cartoon animators, television writers. My point is, you can make the same amount if not more money playing the originals than you would spending the time and money to make a half-assed remake. Whether they ever understand that is a different story.
Never have completely understood why everyone seems to LOVE Forrest Gump. I can think of one time in the movie where I even chuckled, and even then it was just to some stupid little thing.