I finally reveal the hack I've been working on, it changed forms a lot throughout its development. I wanted to show off a trailer but I just couldn't finish enough levels.
The idea of this hack is to be nostalgic, but nothing in this hack is a remake. I've used a lot on NES graphics in order to give the player that sense of nostalgia, but there are still SNES and even custom graphics in the game.
I haven't come up with a story yet, but I do plan on a interesting one that will too be nostalgic (in some way). Each world will represent a different game series (Mario, Zelda, Kirby etc).
Alright here are the first screens:
"Road to Ganon"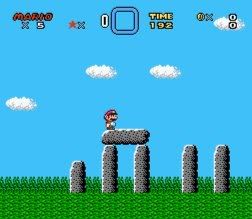 The point of this level is to see how far you can get. After you get to a certain point you'll have the option to leave an move on to the next level.
However you can choose, at your own risk, to proceed further into the level. It gets harder and trickier the longer you play.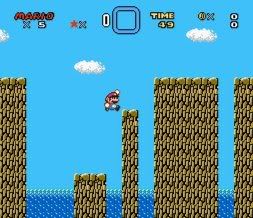 The further you get the more graphics you get to see, they continue to change and look unique so you don't get bored.
"Ice Cream Isle"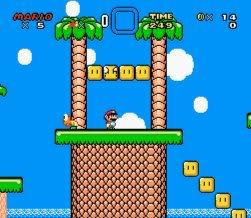 The very first level, nothing too special. As you progress through the level the sun will set.
"Pumpkin Zone"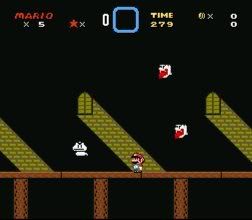 Pumpkin Zone with color (level brand new). When I made these graphics I didn't realize most of them were already available in the exgfx section! Whoops.
"Planet Zebes"
A huge level with tons on alternate paths that all lead to the same exit (except for one). Some split paths will be obvious, for others you'll have to look closely at suspicious walls.
"The Space Colony"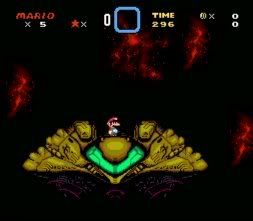 Mario borrows Samus's gunship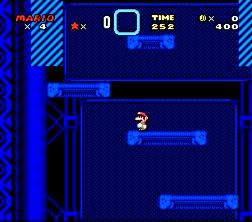 What's going to happen here?
*Update
"Act V"
Graphics from my favorite NES game Ninja Gaiden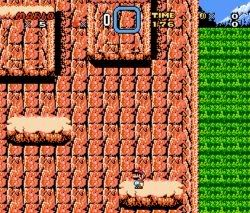 You are able to wall kick off the cliff walls to get higher
"Mario Trilogy"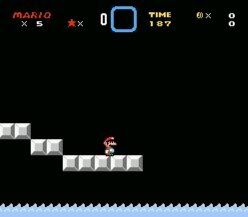 In this level you are able to alter the look using doors placed throughout the level.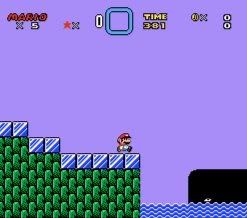 The level has 3 versions, a Super Mario Bros version, a SMB2 version and a SMB3 version.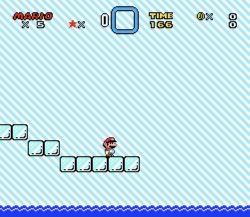 At some points it'll be required to change the level to a certain version, other times you'll have your choice!
I saved my best screens for last, I'll post them later today or tomorrow.
--------------------