Well here it is my 2nd C3 thread, unfortunately I still don't have anything playable. I was planning on releasing a sample level but got distracted by other unexpected work.
If you are unfamiliar with this hack check my past C3 thread (2008) and my more recent discussion thread (Nostalgia World 2009).
Anyway here are some new screens: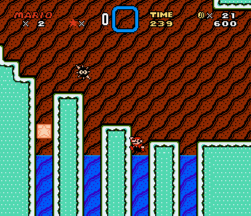 Part of the first kirby level, that gordo is indestructible.
Like in the original kirby there will be many secrets in this level that lead you to new sections like this.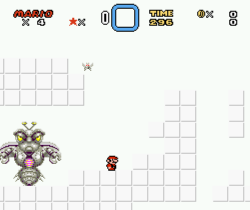 Gonna need one big can of raid...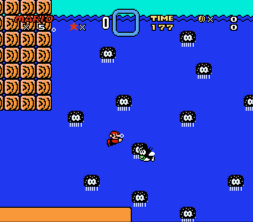 Who didn't like 7-4 in smb3? This is no remake but has similar elements.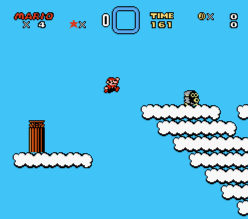 "Sky Trilogy" SMB2 version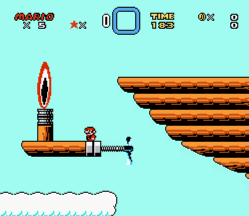 "Sky Trilogy" SMB3 version (Notice what appears)
Retro munchers!
Who started this fire? (TMNT 2 arcade graphics)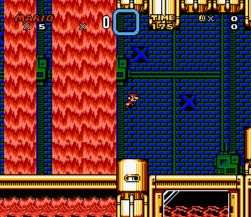 Shadow man stage revisited.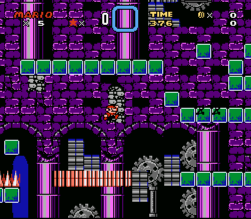 Classic clocktower
And finally a little teaser trailer:
<object width="425" height="344"><param name="movie" value="http://www.youtube.com/v/G2HFzApaLuQ&hl=en&fs=1&color1=0x234900&color2=0x4e9e00"></param><param name="allowFullScreen" value="true"></param><param name="allowscriptaccess" value="always"></param><embed src="http://www.youtube.com/v/G2HFzApaLuQ&hl=en&fs=1&color1=0x234900&color2=0x4e9e00" type="application/x-shockwave-flash" allowscriptaccess="always" allowfullscreen="true" width="425" height="344"></embed></object>
--------------------