This is what i have so far the other levels are under still being made.(its gonna be a hack only using lunar magic)
old screenshots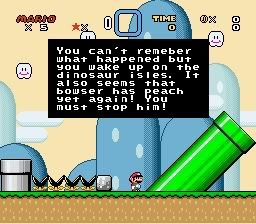 this is the intro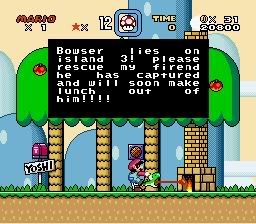 POOR YOSHI!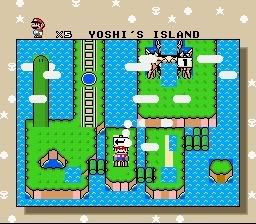 The map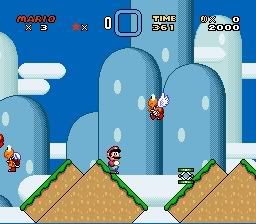 lost the spring and i need it later to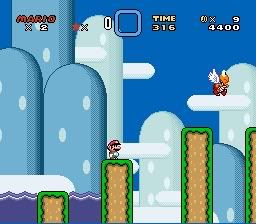 near the end of the course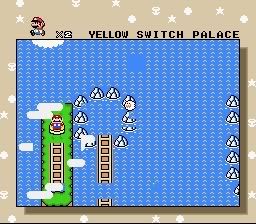 the yellow palace view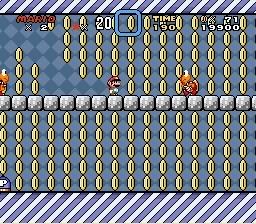 a view inside of the yellow palace(note there is more to the palace)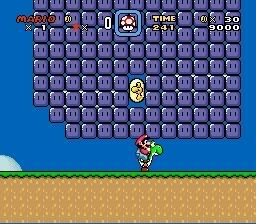 Finnaly the last coin
you need the yellow switch here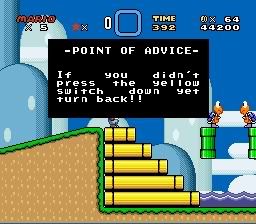 TURN BACK!(if you didn't activate the yellow switches)
WEEEEEEE!
take the spring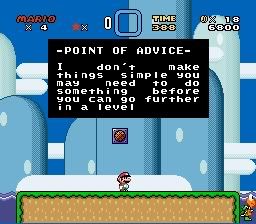 read what it says on the screen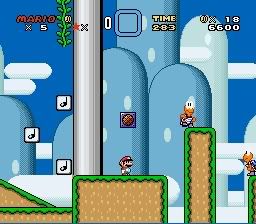 those note blocks used to be invisible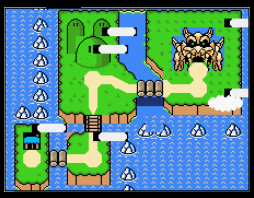 was gonna be my map
.......................
NEW screenshots
i missed while jumping i died in the end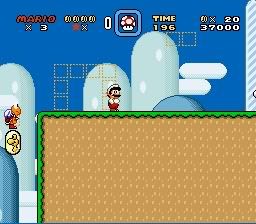 end of yoshi's lakeside 1
how do i get the question mark block?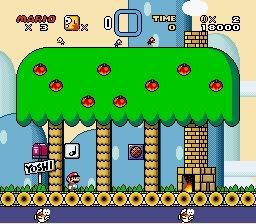 an invisable note block =P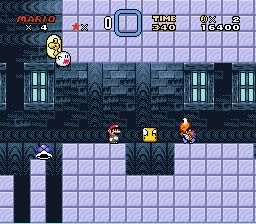 in the middle of the frozen ghost house(ghost house graphics done by trelic)
beyond there was te exit but i died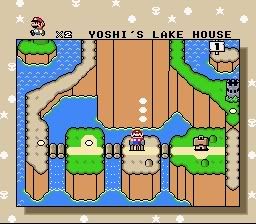 once again the new overworld(done by trelic)
only one level stayed the same
Well is the hack getting better?
--------------------
Your layout has been removed.