Posts by mockingod
Can Anyone Help me find free mac recording software? Thats NOT jing and It converts the videos into .MOV format???
Originally posted by GOTHCLAWZ
Yes, but I forgot what it was...

UPDATE: Found it!
http://youtube.com/watch?v=tpUUKJeP7jE&fmt=18
No Man!
I mean Like A VIDEO recording Software Not a Voice reording software I already have this downloaded onto my computer
Hey people I was just wondering If there was an IPS patch MAKER for a mac........
Almost on every ExGFX ZIP file I download, there is a palette file, its extention is .tlp or something. Whenever I insert the ExGFX Into the ROM, my palettes are not "normal", even though I scroll through palettes 0-7. I have no idea what to do with the palette file. I need help.

plz?
THANKS!!!
Yeah, I need help configuring automatic fire, because I want to do the Left-Right trick in a glitches hack, but it can only do up to 16 per second, I need it to go up to like 60 per second, but I dont know how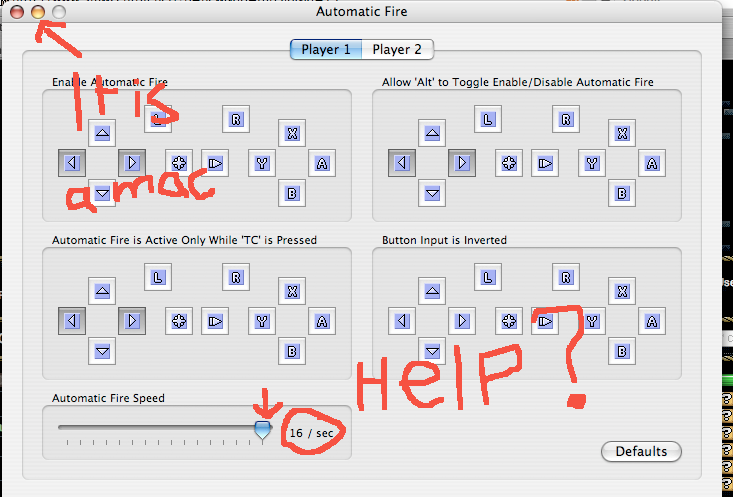 The SNES9X Emulator for mac doesn't have frame advance. But I just figured out how to get slowdown. When I go to the help in the toolbar at the top, and then i type in 'frame advance'it says nothing could be found.

Im not so sure, but is it because you set the level to a castle or any level thats not supposed to be with yoshi?
(restricted)
I would like to be a beta tester, not a bug tester, because I'm not very good at pointing stuff out.

Is there ANY PC on Mac Software thats free and works on version 10.4.11?

"Machine Name: iBook G4
Machine Model: PowerBook6,5
CPU Type: PowerPC G4 (1.2)"

Can anyone help, I've been looking all day.


(restricted)
There is a button for the level right?
Click on that, then click on enable down on event #whatever

at least I think, I haven't seen Lunar Magic in like a month
(see signature for details)
Originally posted by Chachii
Originally posted by Fourpify
Originally posted by Chachii
I'm also in Overworld Editor mode and can't figure out the combinations for flipping tiles.
You must be in the Layer 2 Editor and have the 8x8 Tile Editor open (Near the Switch Button) then when you click on a tile you want on the bottom-left of the window will say Flip X, Flip Y, Priority.
I'm already in that, but it makes a mind game out of it. There's a dark check mark, lighter check mark and then just a blank box.
O.o Thats ... strange... I've done this before and I didn't encounter a lighter/darker check mark.
Originally posted by Megafonzie
As far as I knew before posting this, emulating a Windows on a PowerPC was impossible, however I've found that I was incorrect when I searched around for a way to do it.
You've got two main options for this:
A) Get
Darwine
. It's got the ability to run most PC programs pretty well, but some things just won't work.
B) Find a virtual machine, which is basically a way of having a windows desktop in a window on your computer. I've searched around and the best one for PowerPC that I could find is
Q Emulator
. The downsides to virtual machines are that they take up huge amounts of memory on your hard drive and that you need a CD of the OS you want to emulate in order to install it. They also tend to lag a lot on a slow computer.
Hope this is helpful for you.
I tried both and they didn't work :[
It actually is really easy, I was confused too, but when I went onto the Overworld Editor, I made my won overworld very easily, I just have to get the 'path' events down, then I can make a very awesome hack.

Anyways,

Go here,

youtube.com/chainfire9001

go to his videos then search "Overworld"

there are 7 parts to watch, I think you'll find making an overworld easier
I downloaded the PPC one, it says
So then,
So I click download, then during installation,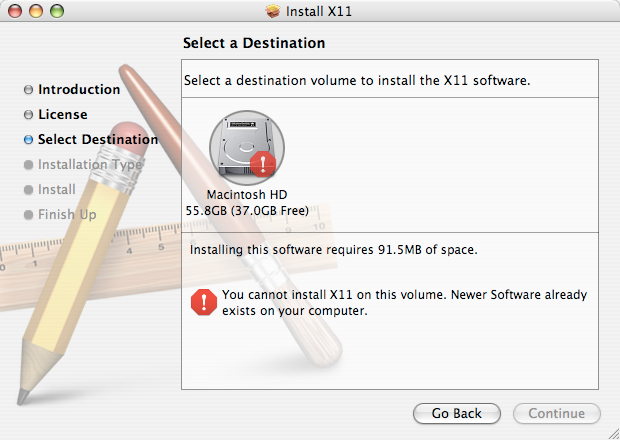 Yes you will, you will also have to click on that broken castle to make the castle unenterable again. Same thing for switch palaces, and fortresses, also bonus houses if you want them in your hack.
Originally posted by Werewolf
Well for starters, I'd switch to snes9x 1.5 for Mac. That may not fix anything, but it's a better emulator.
*cough* this doesn't do anything, its like exactly the same
I think it is the same, but you go to the background editor in the lunar magic window, THEN you click on the 16x16 tile map editor, then you can make your very own custom background.