Posts by mockingod
hmmm. in Game 3, you should stick to the same music for the whole time.
ummmm. lets see, I kicked a mop off of a lanai on the 28th floor.
Originally posted by Hellbourne
Yeah, forgot to mention that.
When I stick to the same music it plays the level end music after teleporting and that is kind of annoying. The only way to avoid that seems to be switching between two songs =(
You should find a way to fix it, its a bit annoying.
I could find some errors, one is that when the cracker thing was running up the wall, when its like on a corner, it returns to mario's sprite for half a second.

Like this
Strait |

Corner \

Sideways -

Like when he just starts to run up the wall.

Also, the cracker kind of looks wierd, like its arms are sticking out, like its going to hug someone. Also, when its holding an item, the arm isnt touching the item.
Something in your level may be uncompatable Zsnes. Try test your level on Snes9x
Take a picture of your screen and edit it in paint, then post your picture in an online picture thing, (there is one where you dont need an account). Then post over here and click that Picture button, (the one with two mountains a sun and a blue sky). Then, give the direct link of the Picture.
EDIT: here
Code
 [ i m g ] w e b s i t e n a m e . c o m [ / i m g ] 
No spaces
@ shc1993 You can insert new music using the addmusic. Then, yo can either use a hex edit, or change it in Addmusic. (The second part Im' not that sure, I never touched my PC in a month, it has a virus)
Did you click on the RED Poison Mushroom? Then did you click on (Ithink) FG3 then press the ExGFX you wanted to use?
Originally posted by x-treme
My birthday is March 16th 1998.
:[ you are 2 months older than me... My B-Day is May 7, 1998
olololo 4 month in2 future edit: Post 69.
I request a 'How to make Custom Blocks' tutorial
This looks amazing, I will be a tester also.

EDIT: although, I may not get back to you until Saturday or Sunday because I have school.
Use Tweaker, it can be found in the tools section.
The words in the Parenthesis are the ones you should put in </wordhere>
Is there a free subtitling tool for mac, that when you are finished subtitling the movie, you can export it to .mov?
... Crazy story, I was eating rice, and I put in some cooking wine instead of soy sauce (they were right by each other). I'm not so sure if its like some form of alcohol, but it tasted a little weird, then I realized that the soy sauce was in the container that had LESS liquid in it. Also, beer and wine smells very bad
Originally posted by SomeGuy
Originally posted by Bdswim
Originally posted by SomeGuy
What cut-offness?
The one on the left: Not cutofness, the screenshot just makes it look that way.
The one on the right: The moderators wlet small amounts of cut-ofness go in a good hack.
Even so, it would be a good idea to fix it, even if its barely notticable.
Ok, I found some cutoff and some other things. These are all in the Intro level and Level 1.
Backround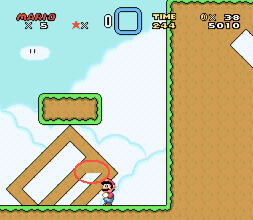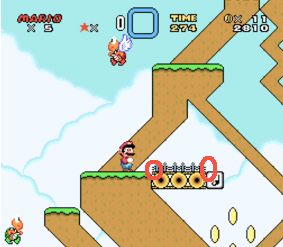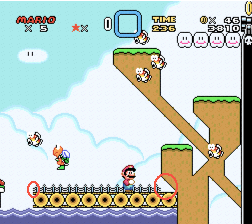 All of these have cutoff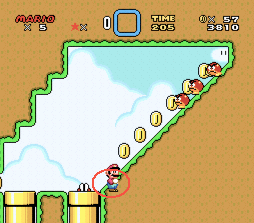 Yay, im inside the ground.
EDIT:
Level 2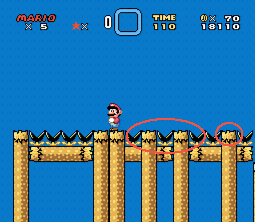 Please dont use precision jumps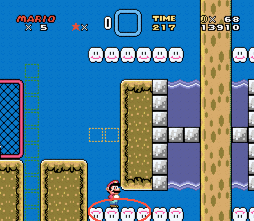 There is a custom block for this...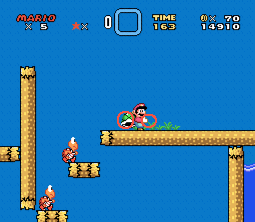 This just looks plain weird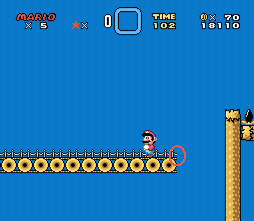 Woop-de-doo more cutoff
Overworld Cutoffness
1. There is cutoff
2. You seem to have put 'Enable Up', So I can skip this level entirely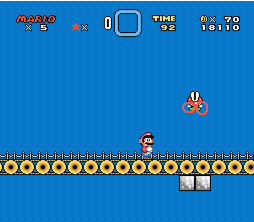 Please, dont laugh, there are square corners on the Plant.
The bridge is a just a little problem, its just that its weird how a wire is hanging mid-air, forzen in time
EDIT:
Level 3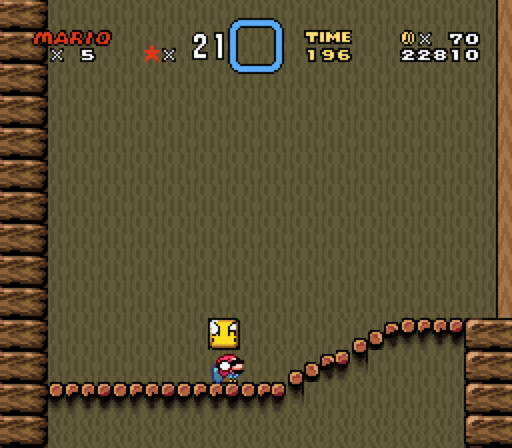 Seriously, one block spaces?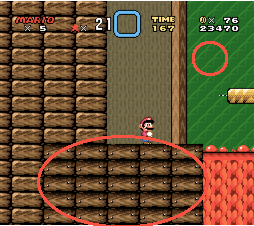 Why did you change blocks? also, thats a strange background...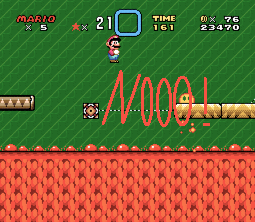 Oh noes, the platforms!
Dang ceiling
AGAIN?!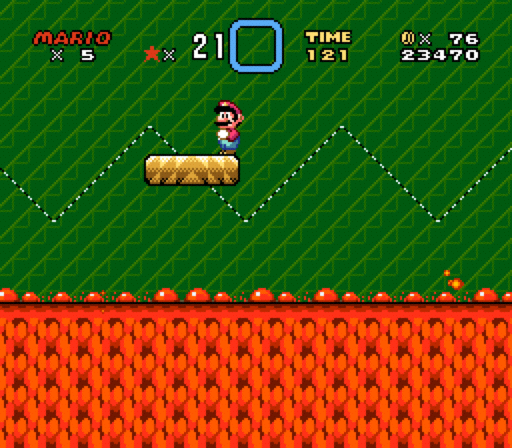 Boring, this goes on for ten seconds WITH TURBO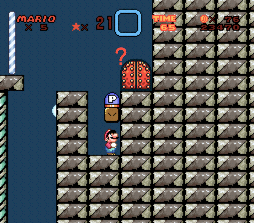 What's this for?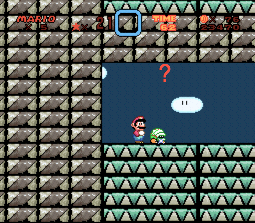 All that worrying about time, but no boss to fight...
If you go more right to the goal sphere, you see that there are some platforms and nothing after...
EDIT 2: Sorry for the big pictures, I didn't fix the resolution.
... I have no idea where to go in 'Pokemon Darkness' after I meet Professer Oak.
... lemme guess, that giant box on the top is supposed to be where your text is? If so, i think that you put the code in the header instead of the footer... Its supposed to go into the footer.

EDIT: Level UP!