Posts by Karatekid5
Here we gooooooooooo!
--------------------
So, I haven't done any SMW hacking for quite awhile, but I decided to participate in this year's VLDC! After playing around with some themes (I've typically done tropical or plant-based levels for collabs, so I wanted to try something a little different), playing with the Ghost House cloud tiles led me to make stage curtains. Thus, the theme of this level became a Broadway-esque stage show! Here are some screenshots of the first half: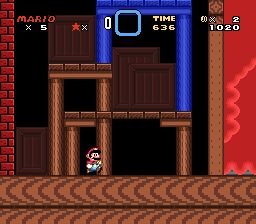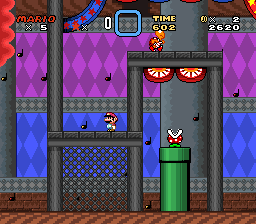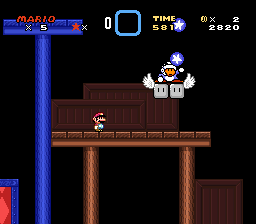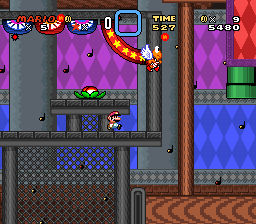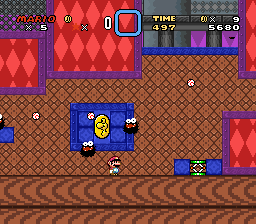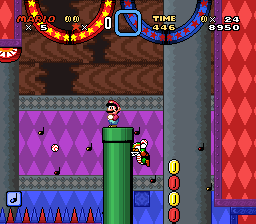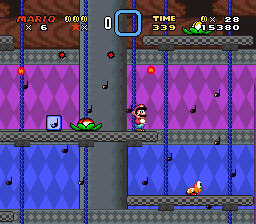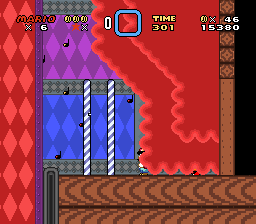 and for a little preview of the second half, which takes place above the stage! Be careful on those rafters!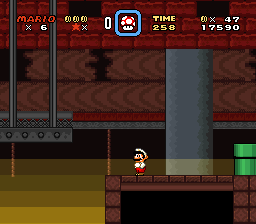 Any questions/comments? :3
--------------------
I've been playing with the colors a bit, but I'll work on it a little more to make better contrast between the background and foreground. I also removed some of the musical notes to clean up the visuals a bit.

--------------------

Still working on the second half, haven't added all of the sprites yet so it's a bit empty, but the structure is pretty much done. Here are a couple of small screenshots, just wanted to show that progress is still being made! :3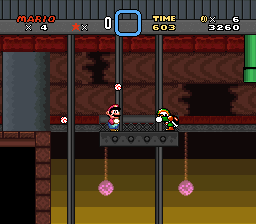 and here's a city background I made for a small dragon coin side room that takes place above the theater! The red bars flash between 4 different colors. I wanted to keep it relatively simple but still give it a bit of a Broadway feel.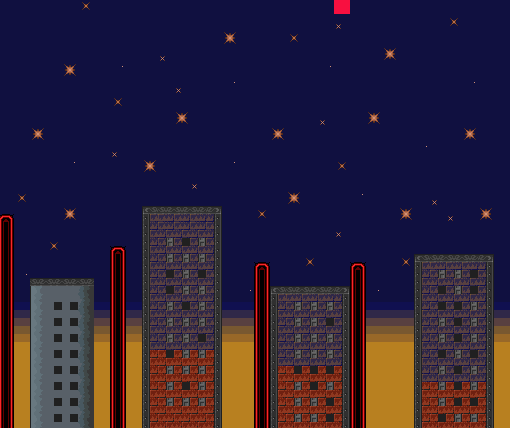 On a side note, does anyone have a good music recommendation for this level?
--------------------
Originally posted by kamekku14
This song
might give you interests.
Also, nice level, dood!
Thank you! I also gave the song a try, and it works well with the level!
Now time for an update! The second half is complete, so here are some screenshots!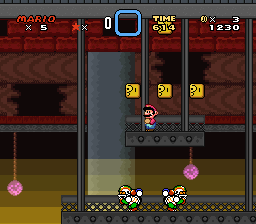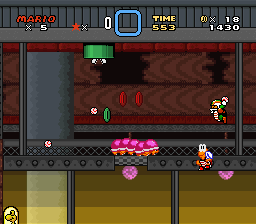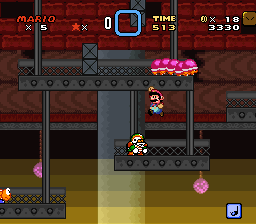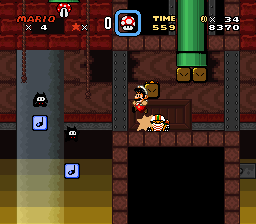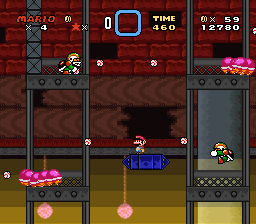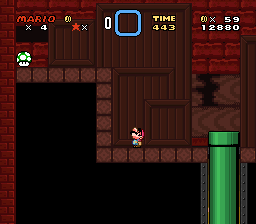 Also, a couple of screenshots of the side-room for one of the dragon coins:
Questions/comments? :3
--------------------
I'm still playing with the palette a bit, though I darkened the color of the red bricks in the second room to make it look less like the foreground.
Now the level is ready to play, so here's the
BPS Patch
! Let me know if you have any feedback, and have fun! :3
--------------------