I DON'T TAKE REQUESTS, SO THINK BEFORE SPAMMING MY INBOX OR DISCORD!!!
PLEASE, & THANK YOU!!!
What's up? I'm Nevin (also known as
𝐇𝐨𝐨𝐝𝐞𝐝 𝐄𝐝𝐠𝐞
).
I'm a hardcore old-school gamer, Touhou & DOOM addict, Donkey Kong Country simp, and Mario-criticizer who does
SMW Porting Shenanigans ♫
and sometimes does
Pixel Art
.
I've been into the SMW romhacking scene since 2008 ever since I gained an interest for it from watching YouTube videos of custom levels.
But I wouldn't start to become active until 2019 when I started doing ports and haven't stopped just yet.
Also, yes! I'm the guy that uses that
Sonic 3 Mini-Boss "C'MON!"
voice clip in some of my ports.
Can you blame me, though? It's goddamn Sonic 3 & Knuckles music.
I'm currently a moderator of the site's music section, so if you got any questions about anything related to AddmusicK / porting, I should be of service.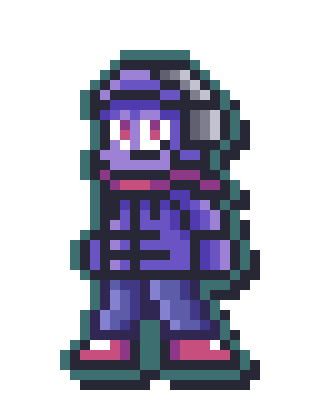 -- GREATEST ACHIEVEMENTS --
I entered into the
72hoSPC Contest #7
in mid-2020,
and I somehow ended up getting
1st place
with my port of
Star Maze
from Super Mario Land 2.
My Winter 2021 and Summer 2021 C3 threads got nominated for first place (Winter one was tied with
bebn legg
)
I submitted four songs in the Super Famicompo 3 contest, and they each got 6th, 12th, 14th, and 22nd place.
-- C3 THREADS THAT HAPPENED --
Winter 2023
Summer 2022
Winter 2022
Summer 2021
Winter 2021
Summer 2020
Summer 2019