A Little About Me
Hi, there! I'm ThePowerPlayer, a dude who loves hanging around SMW Central, doodling, and working on my current hack,
Joe's Journey
. I also like spritework, particularly on MS Paint, and making music. I'm a pretty nice guy, so if you wanna tell me something, feel free to send me a PM!
Quizzes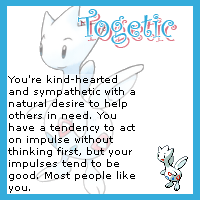 How good are you at SMW hacking?
Your Result: Semi-good Hacker
You are somewhat good at SMW hacking. You can make decent vanilla hacks, but you lack at experience with chocolate hacks. Your hacks are OK or good vanilla hacks that may have flaws like minor cut-off, but are not bad overall.
What's your SMWC status?
Your Result: Normal User
You aren't exactly noticed by others because you don't post a lot, aren't well-defined, or don't submit any files. Try being funny, uppering your post count, or do something good for the site!
Visitors (As of September 28, 2016)