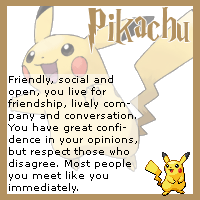 I am a boy who lives in the United STates. I love Mario, video games, Pokemon, Sonic, Kirby, Super Smash Bros., Chess, Art, Forums, the list goes on.
Chess club status: 17 wins, 0 losses, 1 unfinished.

As you can tell I am also a huge fan of ROMhacks. I will be glad to help in a collaborative hack and test out upcoming ones. PM me if you want me to be a tester, I will never refuse, unless it's unfair or Kaizo difficulty.
I am working on one of my own right now, it's Mario & the Palace of Peril. It has no custom sprites, blocks, or music, but the levels are still good. Once my audio is fixed, I'll try to apply custom music. Once my hack's final version is out, I will renovate it with custom stuff!
I have a lot of friends, one whom I'm very close with. I will not tell you his/her name, but what we do is hang around, blabber, play games, watch videos, and talk on the phone and with email. (Private) This is typical with all of my friends.
--------------------------
Accomplishments and awards
--------------------------
I won a bronze Kenpo Karate medal in a medium large sparring contest.
My British Soccer League team and I won a gold soccer ball trophy and medal.
I have an award for the "school spirit" in both an athletic event and in an 8th grade survey.
I have a ribbon of excellence on my partially 3-D Kindergarten hand drawn picture. The category was: 'Wouldn't it be strange if...' The title of my picture is: 'the world were made of rainbows'.
In 7th grade I was named the 7th grade student of the month. I forget which month. XD
In 5th grade I was a runner-up for my school's annual spelling bee.
----------------
Reviewing System
----------------
I rate hacks based on three basic categories:
Level design - Difficulty, secrets, use of gimmicks, etc.
Overworld - Appeal, use of terrain, etc.
Creativity - Custom use, storyline, features, graphics etc.
Sometimes
this format will vary, but this is my newest and favorite way of rating hacks. Sometimes you can expect light to harsh, but always honest criticism from me, and sometimes I use several descriptive messages to amplify the extent of something's greatness or poorness.
More to be added.