4/5
great hack but in dire need of some kind of indication on how many stars you've collected in each level. we had to literally play through it 3 times because one star was missing.
Posted by: Steve Eric Jordan - | Link
Nice hack, not specially hard to play, cool boss fight, nice level design, music and sprites, thanks for it 5/5
Posted by: karinou - | Link
Good difficulty until the very end. Enemies are cool and well placed. Music fits. Simple and enjoyable hack, like Super Luigi Land. The only flaw is the transition in screens where you spawn on the left side if you go all the way to the right, which is minimal. This is the kind of hack I like to play. I'll definitely check your collection! 4'5/5.
Posted by: MiniPutin - | Link
Really good Gamma V hack, I don't need to say anything, just play it, but the lack of mustache looks weird
Posted by: Holy Shinx - | Link
Beautiful hack! Gamma V is Cool!
Posted by: edwinmusic - | Link
Playing as Mario without a moustache is just plain wrong 3/10..

But seriously, another well put together hack! As usual you get custom graphics, custom music, and a custom overworld, though this time it's not "open world" but more reminiscent of Super Mario Bros 3. Each world follows a theme with 1 level of each having a secret exit that leads to World 9.

Speaking of, each level has 3 stars to collect instead of Yoshi coins. Each secret exit is locked by a block that requires a certain amount of stars to proceed. I really love when collectables serve a purpose.

Some levels I particularly enjoyed were:

4-2 I loved the design here with the bees coming out of their hives and moving across the screen, similar to eeries but at least you can kill the bees. The "bee thwomps" were a fun obstacle also. The whole world was really cool to be honest but this particular level sticks out.

6-3 Another cool aesthetic here. Snowmen scattered throughout the level, Pokeys wearing a Fez(?) and instead of a pipe Lakitu you have Chucks throwing snowballs. Also, shoutouts to the cave level with the Christmas lights, if you hate Christmas you have no soul.

7-1 My favourite level overall. Grabbing balloons (not a P balloon) to cross gaps and reach new heights are the main focus here. 1 balloon slowly descends, where a group of 3 slowly ascends. I REALLY like this idea and wish it had been explored a little more.

7-3 Rainbow Road, need I say more?


Oh and did I forget to mention the bosses were all replaced with custom ones too? Difficulty, again, well balanced with a fair curve in the later levels. If you enjoy games that you can get through in an afternoon, this is for you. Seriously, give it a try!

- handfulofbits
Posted by: handfulofbits - | Link
y it say unknown patch format
-plz help
-v 1.31 btw

Posted by: RedDimondJewl - | Link
@Manuel Jesus he doesn't have mustache because he's 12
Posted by: 7 up - | Link
Me parece un excelente hack muy bueno. Solo me quejo por que mario no tiene bigote, pero es genial el juego y muy entretenido
I find it a very good hack. I only complain because Mario does not have a mustache, but the game is great and very entertaining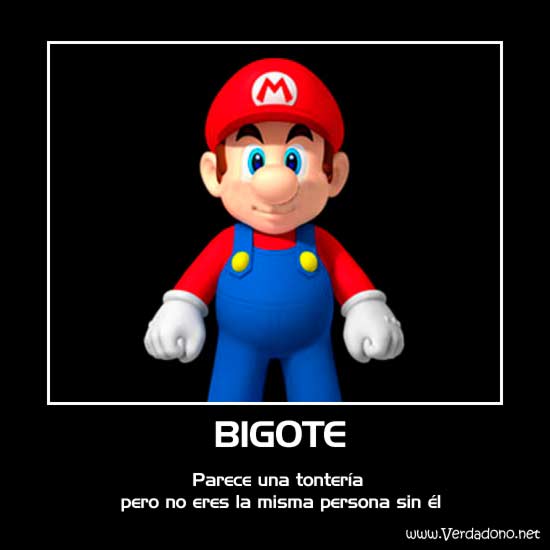 Posted by: Manuel Jesus - | Link
Very nice hack, I loved the boss fights to.

Posted by: LilboiHax - | Link
Great!
Posted by: Gabriel323 - | Link
I have no idea why the saving is busted. I could submit another update sometime that fixes that. Some of the other suggestions, like that Podoboo-dropping Lakitu, require ASM skills I don't have. I suppose I could remove the Boss Bass in 9-8's second room.
Posted by: Gamma V - | Link
ty tob
Posted by: vide0gameah - | Link
Originally posted by vidе0gаmеаh

whats a .bps file and how do i use it



You patch it by using FloatIPS
Posted by: Tob - | Link
whats a .bps file and how do i use it

Posted by: vide0gameah - | Link
A fun little hack, but marred by a few problems.

-8-4's boss and 9-8's Boss Bass room are HARD. 8-4's boss is alright, just too easy to get hit, but... Boss Bass. That sprite's hitbox is way too generous in its favor, and in 9-8, you made the top of the room have barely any vertical space, 3 blocks at most. At the highest level, boss bass is STILL able to catch you, and if you jump and land on it? That still counts as it eating you. I spent DAYS trying to get through this, and I only JUST did it. It's an exercise in frustration, and you should find a way to tone this down. SMB3 didn't use Boss Bass as a threat, it used it as a means to keep you from just sitting still and making the levels it's in easy, but it was overall never really much of a threat. I have a suggestion for it: there's a sprite in Extra Mario Bros. (fun SMB1 hack, you should check it out!) that's basically lakitu, but in lava. But instead of throwing Spinies, it throws one-time Podoboos. Why not look into bringing that sprite in? It'd move around in the lava (following its level) like Lakitu (hovering around Mario's X position, but not directly under/over him at all times), and have it visually alert you a few seconds before it throws the Podoboo, which should fall off the screen completely and despawn. That'd make for a more interesting threat than Boss Bass, if you ask me. This way, there's no instant death threat from the sprite, but it's still a challenge, and a fairer one, I might add.

-There's no saving. I know SMB1 had no saving, but this isn't SMB1. You should be saving either after every world, or every level.

-There's still MASSIVE slowdown in some levels. Namely, World 8, and ALL of 9-8. Every single room slows down for some reason.

By the way, the final boss was fun! But also had some slowdown. I wish there was a warning for where it would fall down, though. Maybe an arrow showing where he is, that flashes just before he falls?
Posted by: Nimono - | Link