Dear zacmario, if you reading this, you are doing a good job of you SMW Rom Hack, And Also, It Will Be Even Better If you Add Skins and a 2 player mode To Your Rom Hack.


Thanks!

From 980039490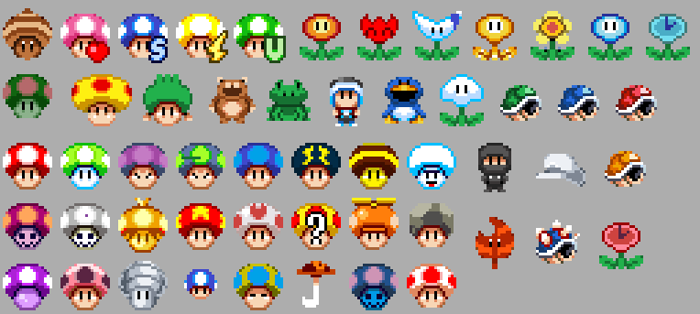 Posted by: 980039490Gaming - | Link
um, thank you?
Posted by: zacmario - | Link
Quote

Posted by: mario_luigi_fan - | Link
d
Posted by: mario_luigi_fan - | Link
Thanks asshole, when you get a fucking brain and finally come out the cave you've been living in you'll find out captain toad can't jump. Try getting a fucking job and go buy the real thing, I've wipe my ass on better then you'll ever make. Give me zero all day mother fucker, thats all you will ever be.
Posted by: zacmario - | Link
one of the worst mario games i have ever played you can't jump or none of that you can only use the stuff you pull from the ground this game get a 0 out of 5 from me who ever made this game can take this fucking piece of fucking shit that they call a game and stick it so far up there fucking ass that the sun won't shine
Posted by: Renegade763 - | Link
Thanks, it's my last one for a while until I have more time.
Posted by: zacmario - | Link
Looks.... Good!

Posted by: RetroBlue Gamer - | Link
Thanks!
Posted by: zacmario - | Link
my new favorite hack
Posted by: corekid43 - | Link
No of course it doesn't. It requires the SA-1 Chipset.

Sorry Looks like I forgot to mention this hack utilizes SA-1, so ZSNES and most likely console users are a no go. Unless you have a custom flash cartridge.
Posted by: zacmario - | Link
Does not work on console with SD2SNES.
Posted by: Linkdeadx2 - | Link
I thought this was a fun hack! I liked how you made it feel like Captain Toad, so it was fun! One problem, though:

The first three levels of World 3 are tougher than anything else in the entire hack due to the randomness of the generators. I'd recommend you try to find some other way to make obstacles in those levels, personally- it's just so random that sometimes, you're guaranteed a death because of something you can't see coming, and there's no way to avoid it due to the lack of jumping. Remember, those were designed with Mario's abilities in mind! The Eerie Generator in World 4 is much more bearable despite spawning more often due to the level only scrolling in one direction and not having as many note blocks, though those still cause trouble from time to time.

That's really the only complaint I have!
Posted by: Nimono - | Link