You must enable JavaScript to preview files in this section without downloading them.
File Name:
Jojo's Bizarre Adventure: Battle Tendency - Divine Hamon ~ Bloody Stream (Remix)
Added:
Authors:
Hooded Edge
Insert Size:
0x1174 bytes
Type:
Song
Sample Usage:
Many
Source:
Remix
Duration:
1:30
Featured:
No
Description:
𝐍𝐢𝐠𝐞𝐫𝐮𝐧𝐝𝐚𝐲𝐨!!!

Did an arrangement of Bloody Stream from Jojo's Bizarre Adventure (Part 2): Battle Tendency. Had this on my mind for months ever since I did that Chase remix but never had the guts to do it until now. Sick opening theme and was my first favorite before hearing everything else and this... dropping from first to fifth (Chase, Crazy Noisy Bizarre Town, Sono Chi No Sadame, and Stand Proud beat it for me). Funny enough, it also reminds me way too much of Divine Bloodlines and Septette for the Dead Princess (should be no surprise to anyone who knows how much I love both songs).



Important:


♠ "Bonus End," P-Switch, & Thunder SFX are disabled.

There's also an option to enable or disable the loop in the song file with an ending like in the OP:
1. Loop (turned on by default)
2. No Loop (like in the original)
Tags:
credits, cutscene, final, title
Rating:

5.0 (Votes: 6)

Preview:
Play SPC
Download:
Download - 106.30 KiB


176 downloads
best opening
Posted by: Not_Vinicius1 - | Link
Originally posted by JX444444
NIGERUNDAYOOOOOOO!!!!!
Posted by: Hooded Edge - | Link
Posted by: JX444444 - | Link
PERFECT Hooded Edge!

Posted by: Infinity - | Link
i felt those bloodlines bits lmao

(Lowered global volume just a tiny bit)
Posted by: Teows - | Link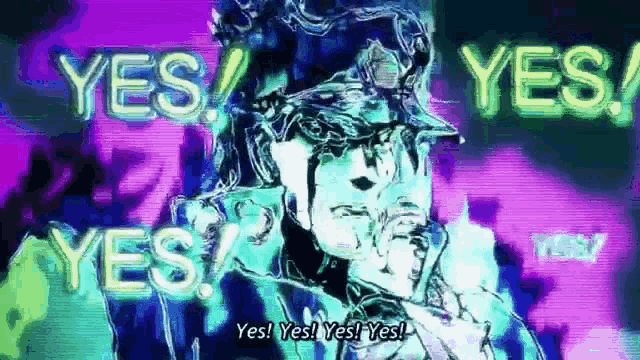 Actually, I can't wait to see more of the Jojo ports very soon. This one looks top-notch!

Also, did you know that the voice of Jotaro Kujo actually voices himself as Ex from PuyoPuyo Tetris?
Posted by: Klug - | Link
This so great, I've been waiting for something likethis for a long time! Thanks for making this and all your other great ports!

Posted by: Spedinja - | Link
the name hooded edge is becoming synonymous with god

No, seriously, please continue your legendary work, you're a saint among the smw community
Posted by: Lich - | Link
thank you for porting my favourite anime opening ever, now i can die in peace

Posted by: dogemaster - | Link
such a good version! It's a great job like normal
Posted by: MagmaMouse - | Link
Please never stop.
Posted by: rextep - | Link