Well, have a few more updates I guess (per the ROM Hacking.net thread and Discord):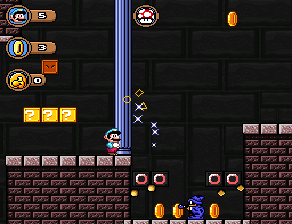 These blocks can be broken by magic.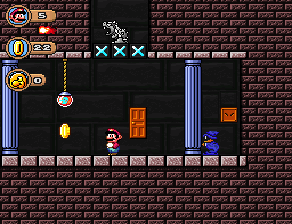 See above.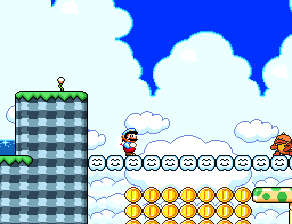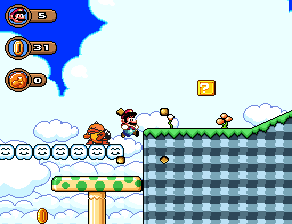 Only Cloud Mario can stand on these clouds, and touching certain types of water here removes said status.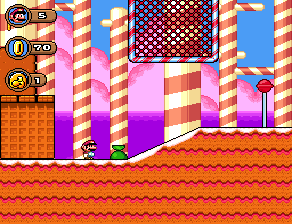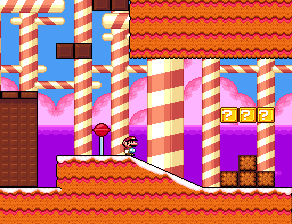 Tiles for a candy themed area.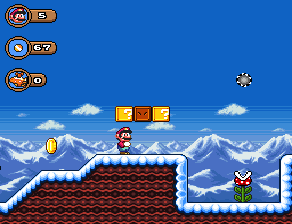 This snow level involves Ptooies.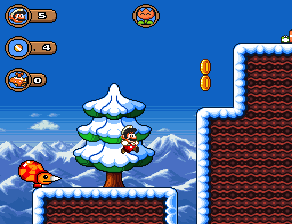 And Snailicorns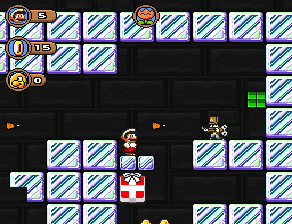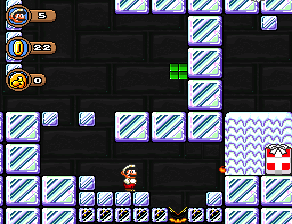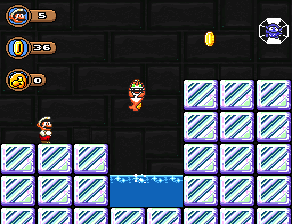 Random ice fortress/tower screenshots.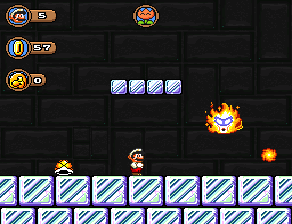 And obviously the boss is Fryguy.
--------------------
For gaming news and Wario discussions, check out
Gaming Reinvented
and
Wario Forums
respectively.
As for Mario's Nightmare Quest? Well, it's currently on Fusion Gameworks, ROM Hacking.net or the GCN at the moment.