Hoo boy, it's finally here! Firstly, let's congratulate the judges for all the hard work they spent judging this contest, and let's thank bebn legg for compiling the yearbook image. And now... for what you've been waiting for:
In first place, the winner of the SMWC Class of 2020 is a tie between:
1UPdudes, Aja, Atari2.0, codfish1002, Daizo Dee Von, Dark Mario Bros, Darkbloom, Darkslayer, Deeke, Doctor No, Exodustx0, Face, FailSandwich, FPzero, idol, imamelia, kamekku14, Katerpie, KevinM, Koopster, Knight of Time, Knucklesfan, lion, Lunch Lunch, Major Flare, Maxodex, MDBattleFrog, Meirdent, Ninja Boy, Noivern, OrangeBronzeDaisy, poopsey, PUN, Qwoll, RudeGuy, RussianMan, Samantha, Sayuri, Scrydan, slakkmichael, Stivi, Syndrilevosse, Tamaki, Ultima, and WhiteYoshiEgg!
Congratulations to the winners! You have won:
---
And here's the picture you're waiting for (click to enlarge):
Thank you to everyone who participated, and we'd like to do this again next year as well!
--------------------
Damn, I came so close to winning first place!

Next time around, I suppose.

--------------------
My layout has removed you.

you guys are pretty, damn

--------------------
Avatar by Magi!
I win nothing? That's blasphemy
lol, the winner of this "contest" is a tie between everyone that submitted a picture? Has that happened during a previous class picture here?
Ngl, kind of wished I didn't have just my shitty ass phone (which isn't even mine to begin with lmao) to take pics, but oh well, it's the best I could do; hopefully my pic is still passable :V
Layout by Mathos
Looks like the C in SMWC stands for "Cuties"! Everyone wins!!
Damn, just noticed I'm wearing my ace ring on the wrong finger in my pic... oh well, too late to change it now.

--------------------
R.I.P old layout :(
Oh boi, I always wanted a Noivern!
Jokes aside, it went out very nice, good job everyone

Send PM
My Profile
The Dark Mario Bros Youtube
Forum Português/Brasileiro
Learning more about Touhou...
glorious and fabulous!
I probably should've checked my photo more carefully to make sure I wasn't even forehead-ier than I actually am.
--------------------
Currently working on
Æther: The Infinite Library
!
Other Submissions of mine!
Happy to be on this picture with you folks.
I appreciate my humble involvement in this community.
the more the merrier!
--------------------
Previously known as Darkslayer (2008-2020)
My video game resume
This beats the old star collage a thousand times.

Face, you look a lot like my brother I could mistake you for him if I saw your IRL.
@FailSandwich I just realized I have that same poster though mines in storage and a tad beat up.
This contest was great! I literally had no idea this is what everyone looks like lol

--------------------
Currently working on:
Super Kekcroc World 4 (lol jk)

i can't believe i won.
Shame all the judges dropped out. I would have liked to know how sexy I am numerically.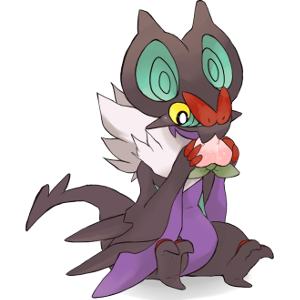 Forum Index - Sunken Ghost Ship - Old Contests & Events - SMWC Class of 2020 - RESULTS + PHOTO!