I hacked into SMWC's HQ and in one of their folders I found this file called VLDC12. I think it's legit guys, get it fast or the judges will ask me to delete it from the site.
The 12th Annual Vanilla Level Design Contest: Collaboration Hack
I kind of don't want to download it, but at the same time, I curious as to what the bait is.
--------------------
Click here to enter the world of mediocre!
[email protected]
I couldn't opening it because VLDC12 is invaild.
--------------------
Userbar made by Green Jerry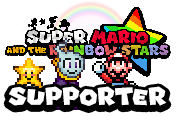 My secret stash noooooo
I hope he doesn't find the Secret Exit into the warehouse full of Ban Hammers we keep around.
this overworld puts vldc9's to shame. nicely done.
The level design my dude... That's it. Cancelling my hack now. Bullshit.
--------------------
Click here to enter the world of mediocre!
darn that's where i put the many corpses of all my alternate selves spanning the multiple universes/timelines/dimensions/what-have-yous
can't believe my level didn't win why am i in the "worst world"

Is this legit?

--------------------
Please pardon the eye.
This hack sucks already for not letting my level appear in the best best world
Why am I even credited
Anyway nice level except for the parts where you spinjump on enemies, those were bad.
--------------------
Check out Team Hack Fix/Translations' thread full of fixed and translated SMW hacks!
who knew that VLCD12 would be the peak of SMW ha cking, some real talent on display here
--------------------
>Mark danced crazy!
Backloggery
MyAnimeList
oh no, what's next, the pswitch?

Anyhow, I'm glad I finally managed to win a trophy from a VLDC. After all, it took a lot of effort to ignore the contest altogether!
Looks like they forgot to include my level.
Ok this is epic.
Alexa play Never Gonna Give You Up
Hello I'ts a Me Kirbo.
Aw, nuts. I should've participated. I had this wicked idea that would have people asking, "Wait, how the heck is this vanilla?", just like that one guy often asks in the comments of raocow's VLDCX videos. Oh, well. I guess I'll just wait for VLDC13 and I hope I win there.
wait guys, i think this zip is password protected. Great, now to bruteforce it.

--------------------
Currently working on:
Super Kekcroc World 3

| | |
| --- | --- |
| Pages: 1 2 | |
Forum Index - Sunken Ghost Ship - C3 Museum - Summer 2020 - VLDC12 GOT LEAKED, click here now before the staff deletes it