Looks like I'm a bit behind on updates here. World 4 is finally done, so I have 3 levels to show off.
4-Fortress
Pudgy Pokey's Fortress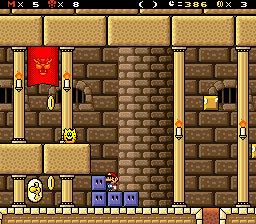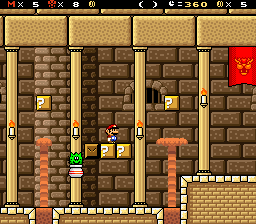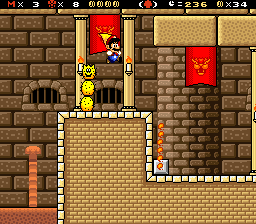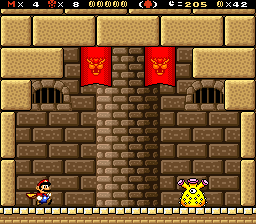 Darolac's Sea Pokey seemed like the perfect sub-boss for a desert world.
4-5
Bone-Dry Badlands
Who said you can't have Dry Bones outside a castle?
4-Castle
Morton Koopa Jr.'s Castle
It's Bullet Time! Also, that burning sand returns. You have to use P-Switches to lower the sand level so you can progress through the second room. In Morton's room, it's constantly rising and falling, adding an additional hazard to the battle.
--------------------
Quintesson Judge: Silence, or you will be held in contempt of this court!
Hot Rod: I have nothing
but
contempt for this court!
- Transformers the Movie (1986)