A Plumber For All Seasons
is a hack I've worked on for a long time. The premise is that
each world represents a different season
— there's a Spring world, a Summer world, a Fall world, and a Winter world. (And some more!) What might set it apart from other hacks is that I made a lot of resources myself - all the graphics, a bit of ASM, and even some music here and there.
A Plumber For All Seasons
features:
37 levels with 41 exits
almost entirely custom graphics, all of them hand-made
a focus on interesting, season-themed scenery and fun levels
an original soundtrack by some of SMWC's finest musicians
rewards and easter eggs for completionists
Changelog (see README for more details):
2021-11-22: fixed a bug introduced in the last version as well as some more minor things
2021-11-07: added a new song by Torchkas, made some more pipes two-way, and fixed a rare bug
2021-10-09: some difficulty balancing and minor bugfixes
2021-09-02: made it easier to enter destroyed castles, added a warning about old emulators incorrectly displaying color gradients, as well as some other minor fixes and tweaks
2021-07-27: made star coins save individually as you collect them (you no longer have to get them all in a single run! thanks to lx5) and fixed some minor gameplay issues
2021-07-05: fixed a star coin not spawning, as well as some minor visual oversights
DOWNLOAD
(latest version: 2021-11-22)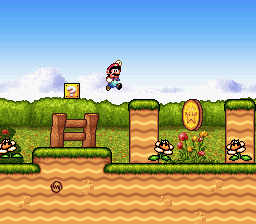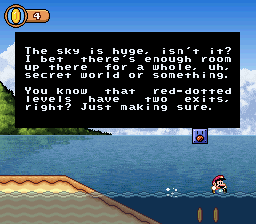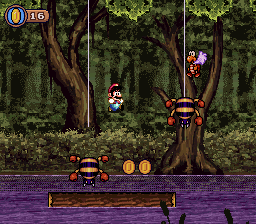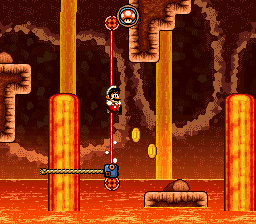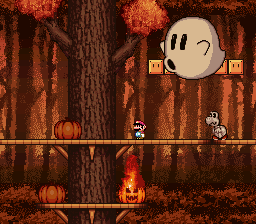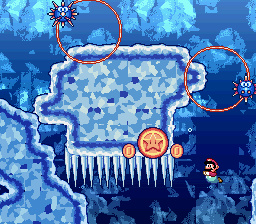 ---
Thanks to
Blind Devil
,
Dippy
,
Exodust
,
Giftshaven
,
HaruMKT
,
imamelia
,
Kevin
,
Maxodex
,
Moose
,
RednGreen
,
S.N.N.
and
Torchkas
for generously offering their time and talent to make an original soundtrack. Not all of their work ended up in the hack due to time constraints, but I'm very grateful for the effort they put in, the wonderful music they composed, and the patience to even arrange some of my own amateur compositions.
Thanks to
Anorakun
,
K.T.B.
,
Kevin
again,
Ladida
,
Lightvayne
,
RPG Hacker
and
ShUriK KiD
for beta testing the hack and hunting for bugs on multiple emulators on rather short notice. Without their test reports, this hack would be a lot buggier and less polished than it is.
Thanks to
edit1754
for creating
ScrollBars
, an amazing parallax-generating tool that went shamefully unnoticed at the time of its release, which I might have been the only one to ever use, and without which the special effects wouldn't be looking half as special.
Thanks to
Alcaro
,
Ladida
again,
Telinc1
,
TheBiob
and
Thomas
, representative of the countless people at SMWC who helped me with various various ASM questions along the way. Extra special thanks to
lx5
, who went out of his way to write code especially for this project.
I honestly cannot thank you all enough.

And of course, thanks to all the people in the community who expressed their liking of
A Plumber For All Seasons
and kept me motivated to work on it!
---
Hope you enjoy playing it!

---