Do you have plans to leave SMWCentral website in the future and leave your legacy behind?
I have fun with SMW hacking and thanks to you guys, i may able to create crazy SMW hacks to this website.
How old you are in order to leave the SMWCentral website?
Leaving this site? Thanks for putting the idea in my head - I'm out of here!
(I've had periods of inactivity from this site in the past, but always somehow came crawling back. At this point I've sort of just accepted the fact that this place and all the crazy people within will always be a part of my life.)
--------------------
Twitter
The handomest people in the world are ones who follow my
Twitch
mmmmm there would be a few issues with that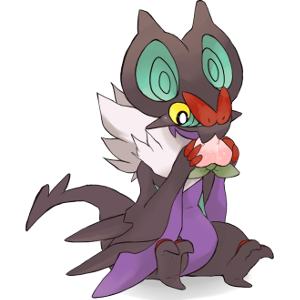 there are twofold reasons why i'd never psychologically be able to leave forever - it's the first internet community i ever joined, and i joined when i was 12 so it's pretty important to my adolescent years (people tend to cling to things from their adolescent years, even unwillingly)

i'm pretty ok with being a mostly forgotten relic of another time who mostly looks at the music section and rarely posts, so that probably won't change any time soon
i don't really get why anyone would have "plans to leave". why would you want to force yourself to not engage in anything smwc related if you still enjoy the community/smw hacking? even if you just slowly lose interest and drift away like many people do, framing it as if you're slamming the door on smw hacking forever is silly, as it's 100% possible you regain that interest in the future.
It is more like letting a bridge decay than leaving it for those that do it quietly. I guess if you wanted to leave it's more to make yourself feel detached from the community; perhaps from bad experience that oozes embarrassment (and anger) or simply because you don't vibe with the people as much as you used to... or expected (depending on your Time Of Arrival)- and whatever clashes you may have. It's a strong reaction to something that you want to push away from within, that's for sure. There's also people that like to treat it as a form celebration of good luck to future endeavors; they have a huge event in their life that'll get in the way and they want to let the community know how impacted their lives have been due to this sweet little hobby. Or maybe they simply want attention, that's good too, maybe even rather normal, though not that charming.

Communities are pretty important for growth and potentially evolving your creative little brain if you've enjoyed exercising it. Surrounding yourself with similarly interested people is a gift you can't take back and you really want to make the most out of having a community if you feel it is fundamental to you and keeps you engaged. I have encountered some interesting users with particular experiences and became good friends with a lot... it definitely impacted my life in a significant way despite some natural turmoil. This site only felt like a little corner of the net for the longest time and now it has reached a mildly higher level of onlookers with the rise of Twitch and the more mainstream availability of the internet. It is sweet to witness but also kinda scary. I have a lot of things here in this site that represented me at many portions in my life like my language barrier and my awkward young posting. It is all tucked together in this ugly profile and virtual identity of me. The idea of that makes me a little uneasy and vulnerable personally. It does not feel natural.

Anyways that's nothing serious. I look back at the thought process now and wonder if stressing out about some things was really worth it. We're just all a little obsessed sometimes maybe and we should take it a bit easier, in retrospect. I enjoy SMW sometimes and I like to explore what can be done with it, then sharing that with others, in hopes of a greater cultured creative space or something like that. It is what I like to do. Obviously others too.

ps: I cannot write and this post is mumbo jumbo xdd.
i need to go out with a bang. i havent left because i havent planned a big enough bang yet
I don't plan to leave. If I do leave, it's on a whim, and nobody will notice it.
-----------
STELLA!
This community has too strong of a gravitational pull for me to even consider leaving it in the near future. There are just so many nice and cool people here that I've met, and would like to stick around with for the long run. Sure, there were, are, and will be times where real life calls for my attention much more, but I don't see myself actively logging off of SMW Central and never looking back. I'm sure others have felt similarly, seeing how people who were away for a long time have reappeared as of late to either check in or reimmerse themselves.
Plus I'm working on at least one hack right now I'd like to submit to the site, so my interest and contributions still have yet to run dry.
--------------------

What is a Lunar Magic, and can I eat it?
This place is like my second home, and I've grown to foster friendships and such, even if we don't talk to each other that often. People leaving and returning, albeit silently, is a common phenomenon over here, but it's not exclusive to us, as we have our own reasons to leave and return.

I don't think I'll ever "leave", but I also don't plan to boost my activity anytime soon currently, at least in terms of posting.
SMWC is Hotel California, you may have plans to leave, but you cannot, and even if you do leave, you will eventually come back.
Personally, I've actually been thinking for a while now about trying to pursue music much further than just the ports I make here, along with trying to make some very important changes to my Youtube channel that might hopefully help out on that, and I feel like that time is coming nearer than I expected, so I dunno if I'd have the same time as I did with making ports before, but also I doubt I'd truly leave or fully lose interest in making ports or even SNES music in general, so it's hard to say on how things will truly pan out; but otherwise, yeah, it's likely I won't be as active here as a result of that, and depending on how things go, might even slowly leave without much fanfare, again, it's hard to tell rn :V
Layout by Mathos
I'm not going anywhere. Forum memberships tend to be long-term for me as long as they don't go away first. My first, and always the nearest to my heart, is
Tendocity
, which has been around since the 20th century and I've been a member for 21 years. I've been here a mere seven years, that's what I call a good start.
GANYMEDE


Chapter two: Land of No Shame
Coming January 2022
i'd like to complete at least one hack and submit it here before i hit the logout link one last time. i've had an interest in smw hacking on and off for the past 10+ years now so it feels like it'd be a waste if i didn't have anything to show for it. in the past i'd like it to been like a 100+ exit hack but at this point i just want to make anything.

there's really no reason for me to stay around the community after that point outside of for nostalgia's sake. i don't really have any connections with anyone here anymore and i feel like my ideal for level design is becoming increasingly antiquated anyways. oh well hehe (sorry for rambling btw).
I mean, if I'm ever going to, it's probably not because of being tired of SMW hacks. I'm sticking to this place because I like the community, so for me to leave, the community itself would have to become horrible and toxic. I don't anticipate this happening (and don't wish for it, obviously), so there's no reason for me to anticipate leaving.
--------------------
Feel free to visit my website/blog - it's updated rarely, but it looks pretty cool!
Originally posted by Roberto zampari

How old you are in order to leave the SMWCentral website?
You must be at least 60 to leave the site, it's an unspoken rule, but a rule nonetheless. Sorry to anyone who wants to leave, you are literally unable to once you joined the site.
Originally posted by Ladida
i need to go out with a bang. i havent left because i havent planned a big enough bang yet
Finish Bonni's Quest and Desu World.
--------------------
Хуй войне!
桐生会FOREVER #ThankYouCoco / Rest in peace, Near, thank you for everything

I have a weird relationship with SMW Central right now, honestly.
I feel like my interaction with the community has been steadily declining for quite a while, and I only have a couple friends from here who are even still active on the site. Also, a former member (not even a banned one) has talked about there being some toxic things going on behind the scenes, but I'm not sure how accurate that is. On the hacking side of things, it seems like the kinds of hacks I like (mostly more traditional Mario fare with custom resources) are becoming increasingly less popular these days.
On the other hand, I'm the farthest along that I've ever been on a hack and might actually finish it this time (fate tempted), and the resource sections and memory maps have never been more extensive (even if a lot of resource submissions, especially graphics and music, will literally never be useful to me). And I've helped out a few other people with hacks, including team ones.
So...I don't know. I don't get as much out of this place as a lot of people, but I've never seriously considered leaving it either.
----------------
I'm working on a hack! Check it out
here
.
Once I finish my report for Nintendo. Estimates are looking like Q2 2023.
--------------------
(C3 is the only reason i have not leaved yet and i mostly lurk the forums logged out)
No idea anymore... I mean I thought I did... once... 10 years ago.
Little did I know they trap your soul here forever
——————————————
My youtube:
https://www.youtube.com/channel/UCbX4pLm713laHTRtLj9xpxw
My twitch:
https://www.twitch.tv/theqwollone
Forum Index - Donut Plains - General Discussion - Do you have plans to leave SMWCentral website in future?