Thats right Super Mario and the Staff of Dreams... again.
Please note that most of the screens are outdated. :/
I disabled th layout because transparent screens are annoying.

Edit: I fixed many of the probelms with the OW, and pirhana stems are now green. The green turnblocks were placeholder GFX.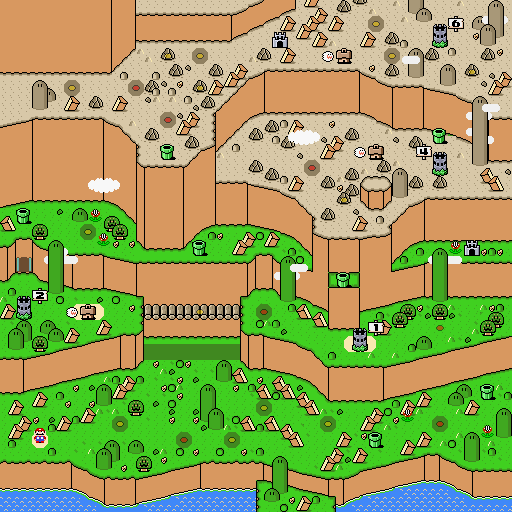 Edit: Removed old out of date screens, so there would be less confusion.